Biggest Career Mistakes Of 10 Bollywood Stars!
We're all allowed to make mistakes in life, but sometimes they can relaly ruin your career! Thankfully, it didn't in the case of the following stars, but here's proof that the biggest of actors have gone horribly wrong in the choice of their films, once in a life time!
SRK – Ra One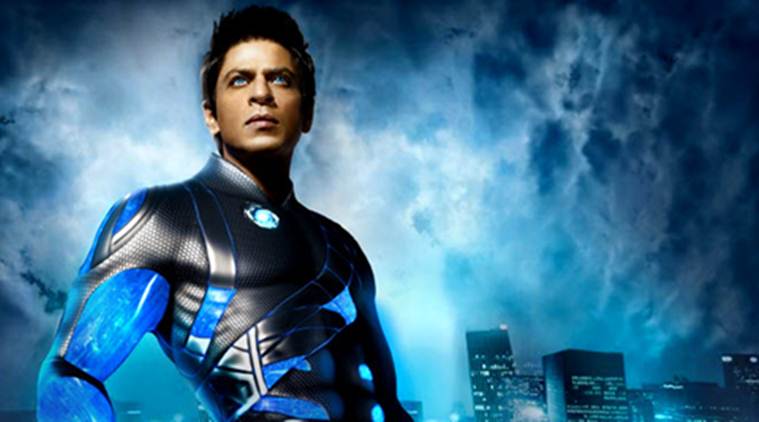 We just don't know why he did this to himself. With so much money that literally went down the drain after the bad fate of the movie among the viewers, we think Ra One is the biggest mistake of his career!
PS : Chammak Challo was the only good thing about the film!
Aamir – Mela
We all remember this movie! Some of us are currently mentally singing the title song in our head 'Mela dilon ka aata hai ek baar aake chala jaata hai!' but, we wonder WHY did Aamir Khan bring this mela into our lives! An actor par excellence and the perfectionist of Bollywood made the most horrible mistake of his life by acting funnily in a rather overstretched depressing movie with Mrs. Funnybones.
Salman Khan – Suryavanshi
THAT LOOK SAYS IT ALL! Why bhai why? What the hell was he thinking!
Hrithik – Main Prem Ki Deewani Hun
Source india-forums
Hide your face in a pillow if you're lying in front of everyone that you haven't watched Main Prem Ki Deewani Hoon! Fact 101: That scene where Hrithik shouts out to Himani Shivpuri 'Auntaaayyyy' and you go whaaaaaaat!
Yeah! That! Over acting at it's worst and that too in a big budget Rajshri Movie. Not sanskari at all!
Amitabh Bachchan – Boom
Source ibnlive
Kaboom – is the word! Our very own Big B has also made a blunder in his life by starring in the shady sex feature film Boom which by the way was Katrina's debut movie! You don't imagine him running around seminaked women and having a 'blast' with them, do you?
Kareena- Main Prem Ki Deewani Hoon
Source koimoi
Do we need to say ANYTHING?
Aishwarya- Dhai Akshar Prem Ke
Source tumblr
Those two and a half letters in Prem were just not worth the effort that our blue eyed beauty and Miss World had put in. Now Mrs. Bachchan, she did this film with Abhishek when both of them were in deep waters, and we seriously think it was the biggest mistake of their lives which they did cover up for with Mani Ratnam's Guru.
Madhuri – Gaja Gamini
Source blogspot.co.uk
This is the biggest disaster in the career of Madhuri Dixit who has given splendid hits at the Box Office. Featuring Naseeruddin Shah and Shah Rukh Khan, this film bombed at the theatres. She was apparently supposed to arouse artists and people, which certainly did not arouse the movie goers.
Priyanka Chopra – Love Story 2050
Source blogspot.com
Priyanka Chopra has not had any big fault in her stars during her magnificent career in Bollywood, but there's one black hole which could have been omitted, i.e. Love Story 2050. Harman Baweja and Priyanka could not drive the audience to the future, not even remotely. Ironically, this was the same year (2008) when she gave the biggest hit of her career – Fashion, along with three flop movies (Drona, Chamku and Love Story 2050).
Katrina – Boom
Source makeagif
Yeah, galti toh insaan se hoti hai, but Katrina made the biggest mistake of her life right at the beginning of her career! Her sensuous scenes with Gulshan Grover will haunt you for life! Why Kat why!