Here Are All Your Rants And Hatred Against Jab Harry Met Sejal Answered, One Question At A Time!
Much has been said about Imtiaz Ali's latest film, Jab Harry Met Sejal and un-surprisingly, there's a lot more (unnecessary) hate than love. Before I go any further, let me clarify that neither am I an SRK fan nor am I being paid to write this. I am just a passionate Hindi cinema lover (like many of you) who's appalled at the extreme hate and outrage towards the film which honestly it does not deserve.
Read: Jab Harry Met Sejal Audience Reviews
Yes, it is not the greatest piece of work we've ever seen but it certainly does not fall in the category of worse films ever, in fact, it's far away from that. I read several reviews and views on the internet and it really made me wonder if those people saw a different version of the film than what I did or if they even saw the film. There were a few questions raised by people which apparently made the film 'non-sensical', well, let me try answering some of them here.
Why couldn't Harry go back to his home-town? Well, because he had run away from his home, leaving behind his family who loved him a lot. He ran away because he wanted to be a singer but of course, failed and lived with the guilt and shame.
Did Sejal really think she'd find the ring just lying around somewhere? If you ask Sejal, yes, she did. There might be some things you believe in - whether they're logical or not, isn't the question - she believed that "dhoondne se toh bhagwaan bhi mil jaata hai". She was naive and a believer. Also, it was not just about finding the ring, it was more about proving herself. Her fiance found her incapable and careless, she wanted to prove him wrong.
How come Sejal's family left her alone in Europe with Harry? How did they trust her to be with a man all alone? He was a tour guide in Europe, who are all well trained & instructed to treat their visitors with utmost respect. He had spent an entire month with the family on the tour & they obviously trusted him more than they'd trust any random stranger. Plus Sejal didn't intend to stay there for ages, she had hoped to take the next flight back home as soon as she finds her ring.
Why is Harry so lonely, broken and lost? Because, his life experiences made him cynical. He failed to fulfill his dream, which made him even more helpless. He left his loving family behind, which added to his misery. He had lost his identity. He tries to drown his failures in alcohol and casual sex which makes him label himself as "cheap, unworthy guy". Knowingly or unknowingly, he's seeking the love he thinks he's not worthy of anymore because at the end of the day, he's not a bad guy at heart & all he wants is love.
Why did Sejal want him to find her 'layak'? Because she had low self-esteem. Her fiance always made her feel useless, inadequate and blamed her for every situation and dominated her. Plus her over protective family. She pretended she didn't care but she wanted his attention. The fact that Harry, who was evidently attracted to anything that moves was also not attracted to her, made her feel unattractive. Do you guys even know what a person with low self-esteem goes through? I do because I've been there once upon a time. It can impact you deeply and to an extent, even make you seem bipolar. I'd seek approvals on even my mere existence from people who didn't even matter & would be a different person outside my household so I totally get her.
Why did she behave the way she did? She came from a conservative Gujarati family. She was sheltered, so much so that her idea of a "romantic" engagement was being proposed in a restaurant in front of all her aunties, buas and chachas. She behaved the way her family expected her to behave. She explored and discovered herself when she met Harry. She was the lawyer of her family business which showed she's lived all her life by laws and regulations but that's not who she was. She panicked because she was terrified of doing something wrong and being less than perfect for her family & fiance. She just wanted to break free, break the rules she's been living by. She got a sense of freedom when she was around Harry and found her true self.
How could Harry objectify her by comparing her to a china-vase? Really? It's not objectifying, it's a metaphor where he just equated her untainted beauty to that of a china-vase. What did he mean by she's not that type? You do realise there are people who just want to have plain fun and then just get on with life (which is completely fine) and all he meant was Sejal wasn't one of those. Remember when Bunny tells Naina (in YJHD, yes) that she's made for love and not flirting? Harry did the same, just in a so called 'cheaper' way because well, he was a self proclaimed cheapster.
How was Harry cheating on his 'ex' justified? Firstly, she wasn't his ex. Their relationship was more on the lines of 'friends-with-benefits'. He wasn't serious, she wasn't serious and they were just together to have fun and mind you, with mutual consent. Let's stop blaming the guy for being an ass always, please?
Harry & Sejal lived in the same room but never had sex, unbelievable! Really? Nothing was stopping Harry, not even Sejal. He could've gone ahead and done it but that wasn't who he was. As Sejal said, he had a wrong impression of himself. He wasn't what he pretended to be. He wasn't a cheap & bad guy, after all. Just a guilt-ridden, lost soul who yearned for true love which he believed he didn't deserve anymore & would be snatched away from him.
The film had too many songs. Come on now. One of the reasons why foreigners are so fascinated by Bollywood is because of its colorful singing and dancing culture. The biggest blockbuster of the 90s, Hum Aapke Hain Koun had almost 15 songs but we loved it. Hum Dil De Chuke Sanam had almost 11 and we loved that too. And suddenly, we have a problem with too many songs in a film, which by the way, beautifully compliments the narrative of the movie? We've been so busy bashing that we even forgot the give the amount of love Pritam's hardwork deserves for churning out a genuinely beautiful album.
Why did Harry always try to drift away from her? Because he felt he didn't deserve her love and warmth. Because he knew it wouldn't last for long. Because he knew she'd have to go back at some point, leaving him alone and heart broken. Because he knew, for them to be together, she would have to take the path which'll make her a "gandi aurat".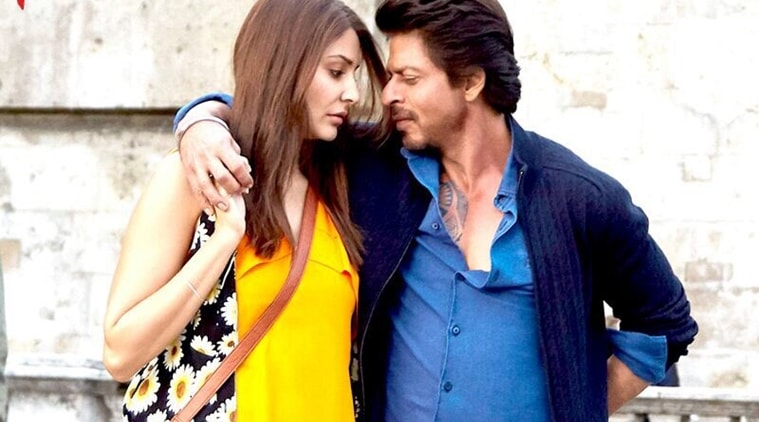 What did Sejal find in Harry? The void that was in her life. She found herself. The way she felt around him, she hadn't felt that ever before. It felt like a dream to her which was too good to be true because her reality was harsh. She could be herself with him, she wasn't expected to pretend or behave in a certain way. She felt free and complete. He gave her the respect and affection that her fiance never did.
The damn ring was in her bag, the whole drama could've been avoided had she just checked it. If you feel that, then my friend, you totally missed the point of the film. It wasn't the ring that she was seeking, it's just a metaphor to describe that actually what we are seeking or looking for is the one seeking us. They both were lost souls but found themselves in each other. They discovered their lost emotions.
Jab Harry Met Sejal is a simple, sweet love story and should be taken as one. I'm not sure if people went in expecting to watch an Inception or something because it definitely did not promise anything like that. Imtiaz Ali assured a love story of two individuals on a journey and that is exactly what he delivers with some heartfelt performances by SRK and Anushka. They are literally the heart and soul of the film and JHMS is one of their finest works till date. And their chemistry is FIRE.
TBH, I'd anyday prefer a JHMS over the Happy New Years, Dilwales Or Ra Ones of the Bolly world. Watch the movie without any expectations or pre-conceived notions & you'll leave with a smile on your face. There's nothing to hate. Yes, you may have a few criticisms here & there but the excessive bashing is totally uncalled for. Come on guys, where did we get so much negativity and hate from?
P.S. If you've seen the film, please do pen down your thoughts by writing a review and rating it here!
*Thank you @Mann_Baawra for your inputs.