Salman Khan plants a peck on ex-ladylove Sangeeta Bijlani's forehead at his birthday bash; fans ask 'Katrina kaha hai?'
Salman Khan reunited with his ex-girlfriend Sangeeta Bijlani at his birthday bash. He could be seen planting a kiss on her forehead.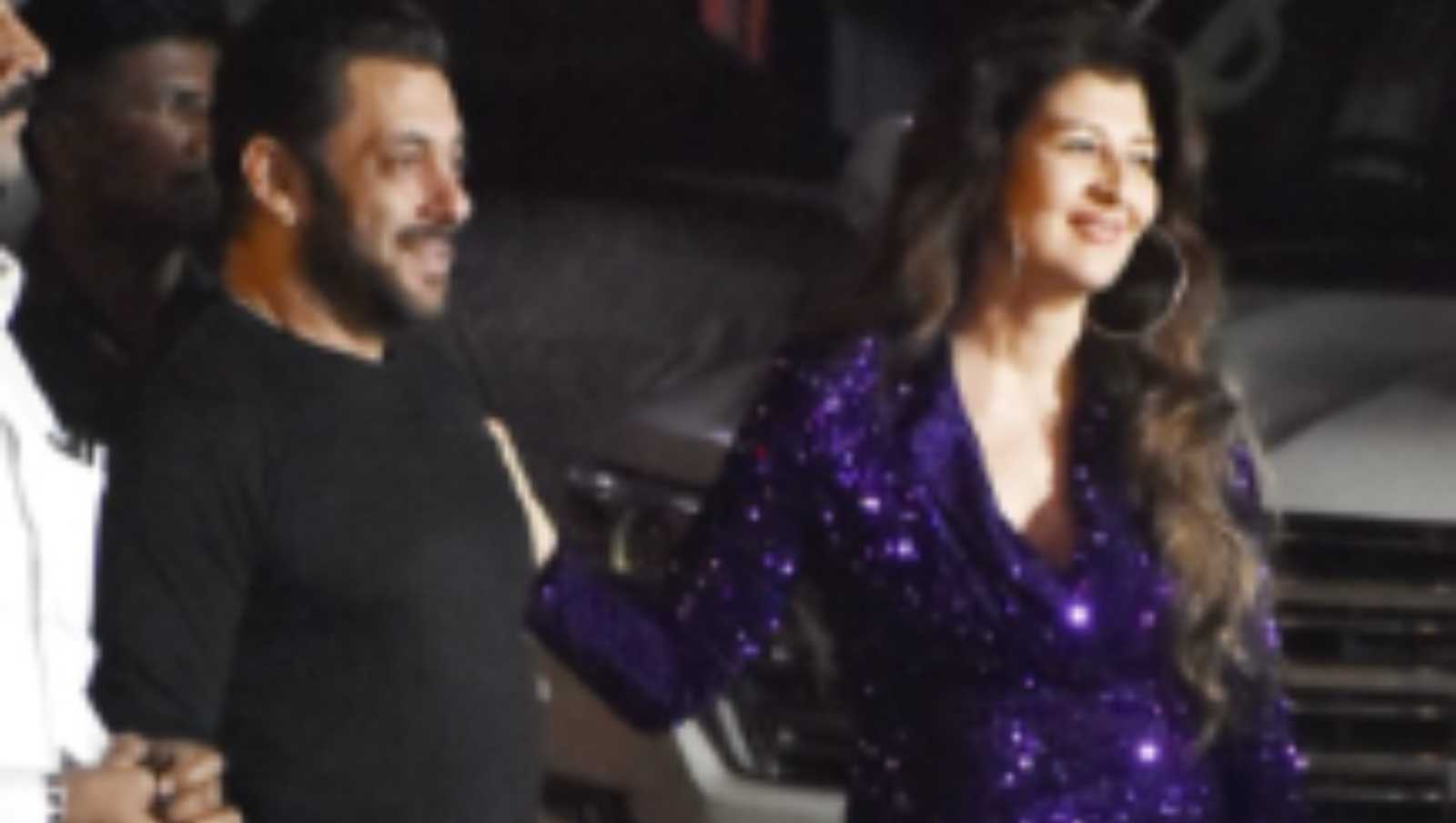 Salman Khan hosted a lavish birthday bash in the city yesterday night (December 27) for his friends and family. While almost all the close acquaintances of the superstar flocked to be by his side on this special occasion including Shah Rukh Khan, one of the unmissable reunions that Salman had was with his ex-girlfriend Sangeeta Bijlani . A video has been going viral wherein Salman can be seen planting a peck on Sangeeta's forehead.
Talking about the same, the video has Salman escorting Sangeeta to her car. The actor looked dapper in casual black attire while Sangeeta looked pretty in purple shimmery attire. The video shows Salman Khan giving Sangeeta a warm hug followed by a kiss on the forehead. The Bajrangi Bhaijaan actor along with his bodyguard Shera can be seen dropping off Sangeeta at her car after that. Take a look at the video.
The fans had some diverse reactions to the video. Praising Salman Khan, one of the fans said, "Love how he is so loyal and respects everyone who came across his life. Need to learn from him to forgive and keep humanity alive." Another fan was all praises for Sangeeta Bijlani and said, "she s 62 years old !!!! damn." A fan wrote, "Purana Pyaar" hinting at the past serious relationship between Salman and Sangeeta. A fan added, "Pehla pyar toh akhir pehla he hota hai." Another fan went on to say that Salman and Sangeeta are each other's soulmates. The comment said, "Omgggggg Idk why they always seem to be like soulmates to each other yet not realized much earlier." However, one of the fans was more interested in the whereabouts of Salman's other ex-girlfriend and actress Katrina Kaif . The comment read, "Katrina kaha hain?" Well, seems like Salman and Sangeeta are perfect examples of how even exes can remain cordial and close friends for the rest of their lives.
Sangeeta Bijlani and Salman Khan were in a strong relationship for 10 years during the 90s. The former couple was even on the verge of getting married and were almost engaged. However, it was speculated that Sangeeta had caught the superstar cheating on her a few days before the wedding.