5 Bollywood Celebrities Who Are So Sweet That They Can Give You Diabetes!
Bollywood celebrities are people who seem to be really far from us. Sometimes, it feels like they are from a different world. Not only do they enamour us with their charm and aura, but they also feel distant.
But with the advent of social media, stars have come closer to the fans and 'aam janta'. We can now somewhat directly interact with them and some never fail to surprise us with their humility and sweetness.
Here is a list of 5 Bollywood celebs who are so sweet that they can give you diabetes :
1. Jacqueline Fernandez
She is the epitome of sweetness. For starters, watch her Koffee With Karan episode. She was all smiles and giggles and even in real life, she is absolutely a darling. Her happiness is contagious and it can make you feel that nothing in the world can ever go wrong!
source- Bollywoodlife
2. Varun Dhawan
Well, most of us have seen the videos where Varun goes out to promote his films. Not only is he superbly energetic, well not like Ranveer Singh though, but he goes out of his way to make everyone feel comfortable around him! No doubt that only a few celebs can match the sweetness he has!
source- bookmyshow
3. Shah Rukh Khan
He is the Khan of Bollywood, the king of romance. Without a doubt, he oozes the aura of a superstar. The attitude comes naturally to him. But that does not make him rude. He is, in fact, one of the sweetest people. And how do we know that? Well, his ex-employee has confirmed how the star used to make her feel at home and sometimes even sat down to share lunch with her! Aww...
4. Vidya Balan
She was one of those actresses who had to struggle very hard to make it to the top in Bollywood. She is not only immensely confident but also a cheerful and jovial person. She spreads happiness and is sweet to everyone she meets!
5. Shraddha Kapoor
While She is not always praised for her acting capabilities, everyone unanimously agrees to the fact that the star is extra sweet to people who meet her.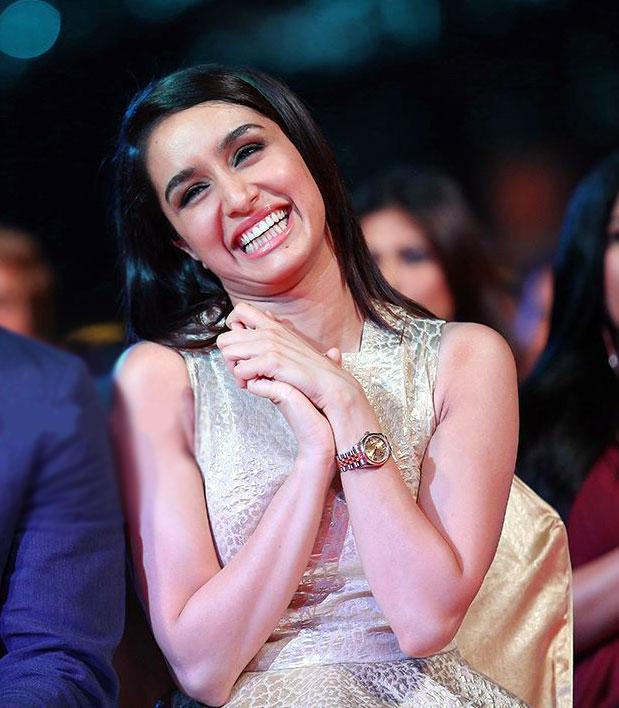 source- Twitter