Ranveer Singh In Legal Trouble For THIS Sexist Ad!
Ranveer Singh's recent advertisement hoarding of Jack & Jones was highly criticized by people from the industry and by the public for its sexist overtones. He immediately apologiesed for hurting the sentiments of the people.Though the campaign was completely withdrawn by Jack & Jones following the responses it received, it seems like the controversy may land Ranveer into a legal trouble.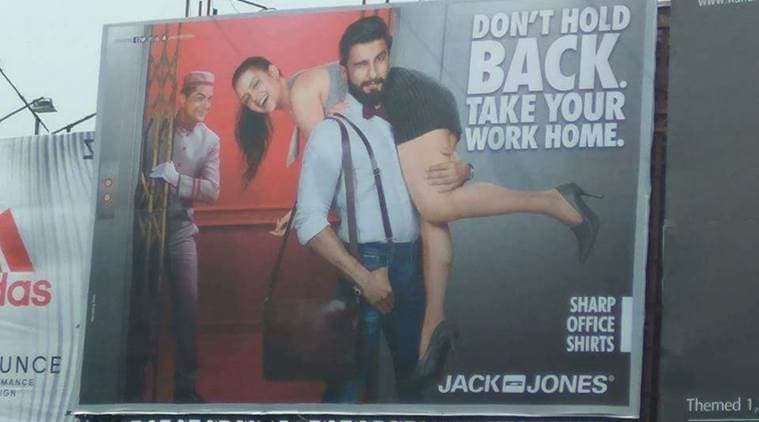 A complaint has been lodged against Ranveer and Jack & Jones by a Delhi-based lawyer, Gaurav Gulati. The matter has also been taken to National Commission for Women (NCW). Gulati expressed his concern over the offensive ad and said, "I have seen an advertisement hoarding of Jack & Jones company on social media and some online news reports in which famous Bollywood actor Ranveer Singh was seen posing slinging a woman on his shoulder, suggesting that women are nothing more than objects".
Ranveer Singh clarified his stance regarding the matter and said, "We got it wrong". But looks like the advocate is quite serious! He said that such statements are deprecating to women's dignity and also termed it a violation of gender equality. The lawyer has appealed that a stringent action should be taken against this insensitive activity.
It is important to note that Rang De Basanti actor Siddharth was among the firsts to have noticed and react against the ad. He also tweeted against the ad!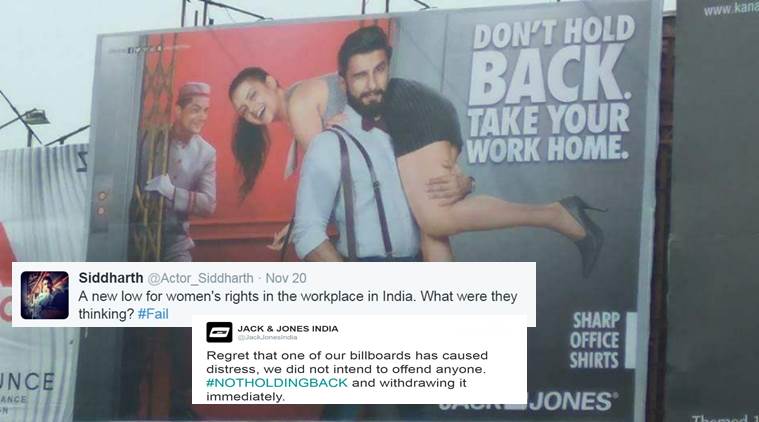 Also see: 20 Facts That You Did Not Know About Bollywood's Live Wire Ranveer Singh
Related Content
LATEST REVIEWS
Aren't human beings supposed to be creatures who have their own vices and fallacies? But often ti... more

The tough times of the covid-19 pandemic have certainly made us stop, look around, think and repr... more

Nawazuddin Siddiqui had been shooting for this film called Ghoomketu back in 2014! Yes, this is a... more