5 Films By Nagesh Kukunoor Which Are Worth A Movie Marathon!
Unlike other contemporaries of his, Nagesh Kukunoor prefers to keep a low profile but very effectively yet simply describes himself as a 'Storyteller' on social media. We think he's an exceptional storyteller who still hasn't got his due in cinema. The man who has addressed the most vital and burning issues in the Indian society, much before anyone attempted them on celluloid, is a winner all the way.
Source tvtalks.in
We bring you our list of his top five movies which deserve a movie marathon.
Lakshmi
Source cinegoers.net
If you can just sit through with your eyes open throughout the trailer of Lakshmi, you're in for the most heart wrenching yet audacious attempt at the movies! Nagesh Kukunoor once said in an interview, "Lakshmi makes you realize how insignificant your problems are!"
Iqbal
Source bollywoodbubble
This is one movie which is even otherwise symbolic in your life because there are people who are your voice when you have none. Former child actress Shweta Prasad along with Shreyas Talpade make this film worth your time!
Dor
Source wordpress
Perhaps the most emotionally complex and draining movie of its time, with Dor, Nagesh Kukunoor discovered another landscape of relationships, human emotions and bitter truths of our society. Worth a marathon we'd say!
Hyderabad Blues
Source nnivedita
Made on a shoe string budget, this film was more similar to what Nagesh has experienced in real life. The director who has studied in the states, made a movie on how your own country can leave you in a state of cultural shock.
Rockford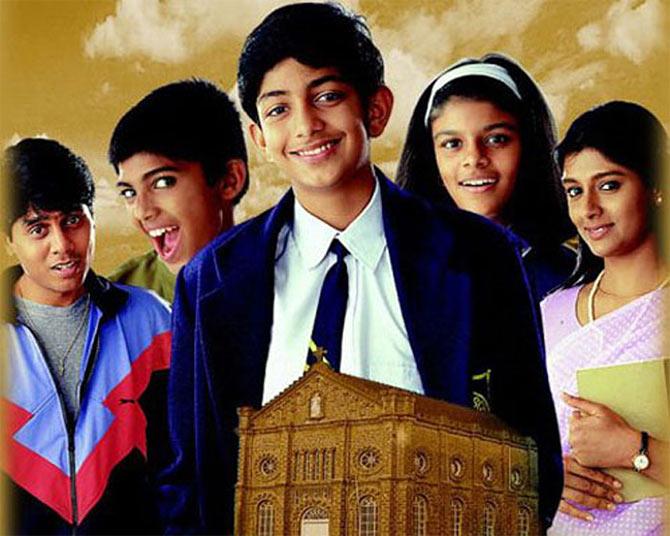 Source rediff.com
A very unique concept for the 90s kids, Rockford gives you all the high school drama and whirlpool around relationships, young infatuation and baddies in schools. Very intellectually dealt by Nagesh, Rockford has to be on your list.
Get personalized recommendations on what to watch across 35+ OTTs only on
OTTPlay
Related Content
LATEST REVIEWS
If biopics were the flavour of the season in the last few years, then now it has a challenger- fr... more

In her 15 year long career, Kangana Ranaut has given us many terrific performances to remember-- ... more

Shang Chi and The Legend of the Ten Rings is a big diversion from the humdrum Marvel affairs that... more