5 Reasons Why Beyhadh's Maya Mehrotra Makes The Best Girlfriend
The TV show Beyhadh became a super hit show as soon as it hit the TV screens. Everyone loved the character of Maya played by Jennifer Winget. Her looks, acting and amazing outfits made the audience go crazy for her. Maya, is shown as an obsessive lover but apart from the negative points, there are many positive points in her character which make her the best girlfriend.
Source: pinkvilla
Here are 5 reasons why she makes the best girlfriend!!
1. INDEPENDENT AND CONFIDENT
Source: the statesman
Maya Mehrotra is a successful, independent working woman who owns a fashion magazine. Many men are actually attracted to and admire women who are independent, self-assured, and established. They respect those girls more who are independent than those who are not. This makes them feel proud to introduce their woman to the world as an independent and strong person.
2. PAMPERS AND CARES FOR YOU ALL THE TIME
Source: newsnation
Another reason that makes her the best girlfriend is, SHE CAN PAMPER YOU ALL THE TIME and expects almost half of it back. Tell her you love her thrice a day she ll shower you with truck loads of love and care. So you get so much love just for doing almost nothing.
3. SHE WON'T CHEAT ON YOU EVERRRR!!
Call it her obsessive nature or just her faithful love, if she loves you she won't put her eye on any other guy around. She ll love you no matter what, how you look, what you do, She ll forgive all your mistakes and is always ready for a fresh start!
4. SHE KNOWS HOW TO KICK THOSE STALKERS AWAY, so you don't need to worry boy!
She's bold and confident and is focused in life. She loves one and only one person in this world and she doesn't gives a damn to all those stalkers out there. And if the stalker scene becomes a major issue then she knows how to deal with it! SO DON'T YOU WORRY BOY!
5. SHE WILL ALWAYS TRY TO IMPRESS YOU AND YOUR FAMILY..and keep everyone happy.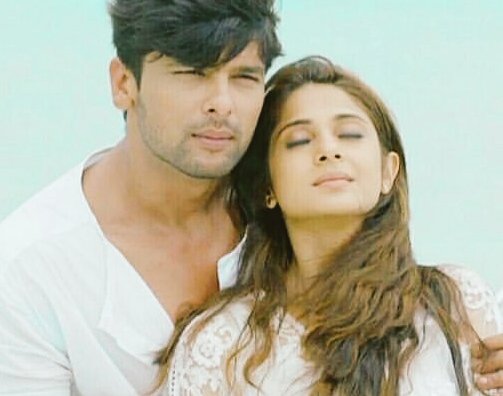 Source: twitter
She has a very sedulous personality, no matter how hard the things are she'll always give it a shot. Whether it is impressing the in-laws or you. Whatever you'll ask her she'll always try to fulfil your wishes. All she expects back is encouragement.
But if she doesn't get it, then you need to worry because the things will get messed up my friend. So all these features makes her a really loving, loyal and solicitous partner, which all men desire. Also, her superb fashion sense is a plus point of course!
Get personalized recommendations on what to watch across 35+ OTTs only on
OTTplay
LATEST REVIEWS
Kriti Sanon and Pankaj Tripathi are two incredibly talented actors who have shared the screen twi... more

There has been quite some chatter about Ek Duaa. The film, which stars Esha Deol Takhtani and can... more

Priyadarshan lovers in Bollywood are in for a disappointment as the filmmaker returns to Bollywoo... more