4 Reasons Why We Think Kim Kardashian's Husband Kanye West Is Broke!
It's safe to say Kanye West has had quite the whirlwind start to the year! After claiming Taylor Swift's success and asking Mark Zuckerberg for $1 Billion to invest in his ideas, Kanye West went all out on Twitter with his declaration of being "broke".
Well, we actually understand his debts. He has no money for his ideas as he has to take care of his family! We don't blame him, after all, he is married to Kim Kardashian!
Yes I am personally rich and I can buy furs and houses for my family

— KANYE WEST (@kanyewest) February 15, 2016
Here are the 4 reasons why we think Kanye West is broke -
1. Kim Kardashian is the queen of expenditure
If we calculate her expenses on bags, clothes, hair and other things, we know that money can feed the people of Africa!
P.S - We're not kidding!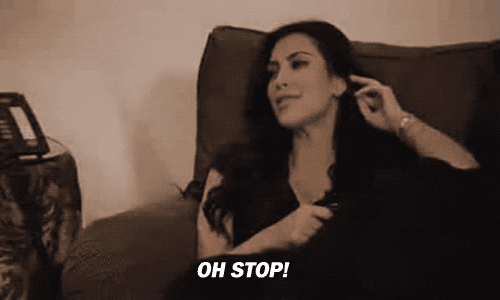 2. Kim K's entourage!
As per the reports, Kanye West claims to spend $250K on Kim's glam squad who are available on call 24/7 and can fly down in a private jet whenever needed. Besides that, Kim K has hired a professional who can fix up her photos that go on Twitter and Instagram!
Oh! We feel you, Kanye! 3. Their "Dream" house!
They have brought a 3.5 acre land which was worth $20 million. As if this wasn't enough, they bought their neighbours property as well so that they get more privacy worth $2.9 million!
4. Kim K's cosmetic procedure!
We all know about her expenses on her "body". Said enuff!
Just for starters, Kim K spent $100K on cosmetic procedures since Saint's birth reportedly. Well, if we list down all the expenses, you won't be able to sink it in!
Kim, one bag less and you could take your husband out of debts!
Related Content
LATEST REVIEWS
What makes a Bollywood masala film become a hit at the box-office? There's always action, romance... more

Imagine this- a husband and wife are discussing about their child. The husband reads from a magaz... more

Aren't human beings supposed to be creatures who have their own vices and fallacies? But often ti... more