6 Bollywood Actress Who Can Rock A Sports Movie
Bollywood is increasingly becoming fitness conscious with even actors more than 50 years old sweating it out in the gym. The competiton is getting fierce as the older actors have to sometimes romance women half their ages.
This leaves us with female actors who have an even tougher job to retain their position in the industry. Almost every actress has acquired a certain level of fitness and some have even gained abs.
Still, very few female actors can justify the role of a sportsperson. It is difficult to find a mix of brute strength and feminine traits together. Though there have been more than a few attempts, female actors haven't received their due yet. Mary Kom being one which shook the ground.
During Delhi - NCR's biggest football tournament, HT GIFA Chirag Khera of team MS United from Delhi said, "I really loved Priyanka's acting in Mary Kom. Watching her on screen inspired me to push myself and get out of my comfort zone."
Hoping some more sports-centric movies with female characters will be made, we prepared a list of actresses who can do justice to these kind of roles:
1) Deepika Padukone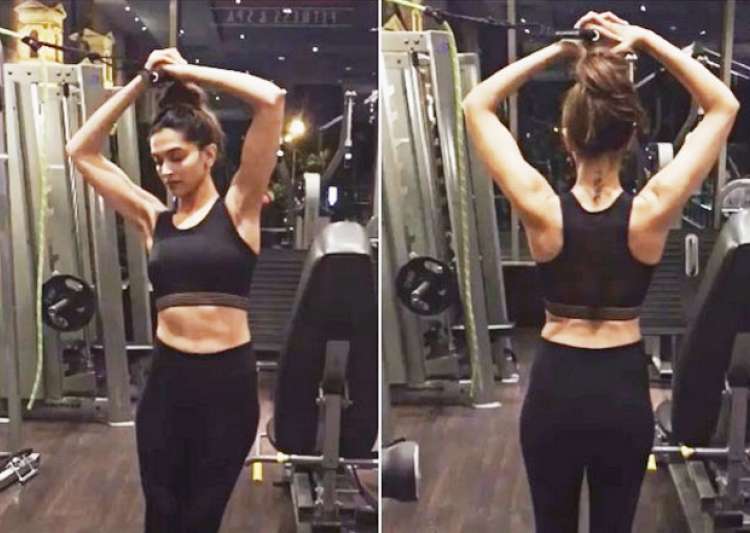 Her father is Prakash Padukone, a champion badminton player, so she probably knows what goes into being a sportstar. Her tall frame with a toned body also makes her a good choice. Keeping her as one of the top actress regardless of fitness.
"Deepika has always been an inspiration for me. She has shown how despite going through a devastating phase of depression, one can overcome it and become successful in their field!," says Chetna Dubey of the NMFC all-girls team in HT GIFA.
2) Priyanka Chopra
This one is a no-brainer. She has probably the most enviable body structure in the industry. Having done Mary Kom already is a testament to her fitness levels. Acting in Quantico, the American TV show and another part in Baywatch tells us she is unstoppable for now.
3)Bipasha Basu
She comes out with fitness calendars, fitness DVDs, fitness guidance and endorses fitness altogether. Even her hubby Karan Singh Grover is a fitness freak. You are assured that she can probably punch that dangling bag harder than you can.
4)Nargis Fakhri
She is sexy, bold and tough. With those abs she can make men blush while working out. She is a fitness freak, which a lot of actors in bollywood are, but her International looks get her extra points. She had a sexy role in hollywood movie Spy and potential for excelling at sports is immense in her.
5) Anushka Sharma
Coming from an Army background, rest assured she can run marathons, military drills and is dedicated to fitness. Her role of Arfa in Sultan was praise-worthy. Her demeanor was also resembling that of the wrestlers from Haryana.
6) Kangana Ranaut
Her curls and sculpted body gives her the looks of a female brawler from the UFC. She keeps herself in the best possible shape by strictly following her workout regime consisting of yoga and lifting. Add to that her national award winning acting skills she can pull of some very demanding roles.
HT GIFA (Hindustan Times Great Indian Football Action) - Delhi-NCR's biggest inter-locality football tournament for kids. Cheer for your locality's team today! - http://www.htgifa.hindustantimes.com/voting/
Get personalized recommendations on what to watch across 35+ OTTs only on
OTTplay
LATEST REVIEWS
Kriti Sanon and Pankaj Tripathi are two incredibly talented actors who have shared the screen twi... more

There has been quite some chatter about Ek Duaa. The film, which stars Esha Deol Takhtani and can... more

Priyadarshan lovers in Bollywood are in for a disappointment as the filmmaker returns to Bollywoo... more