Here's How Shah Rukh Khan Owes His Career To Aamir Khan
In Bollywood – and in life for that matter – decisions end up defining a lot of things. Several actors, directors and writers choose a certain project at a certain time, thinking that might help their career, but it doesn't always work-out.
Enter the curious case of Aamir Khan.
Aamir Khan is arguably one of the top three actors working in the Hindi film industry today. Also, he is arguably THE most obsessive one when it comes to choosing his projects (there is a reason why everyone calls him the perfectionist). So, unsurprisingly, he has rejected a lot of films. And as it turns out, his finicky nature, has served him a lot of good—with him being a huge star and all.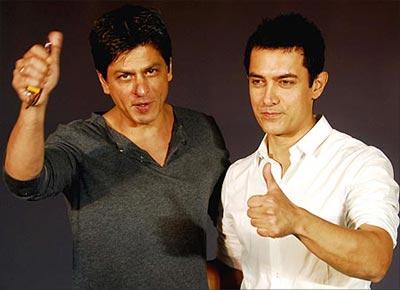 But when your rejections end up being colossal hits, you might end up feeling your choices. And, when those hits help one of the other top three actors in the industry, you must think about the road(s) not taken.
Oh yes, a lot of films rejected by the perfectionist actor have gone on to shape the career of Shah Rukh Khan. Not to say that if not for Aamir Khan, Shah Rukh Khan wouldn't still be as successful as he is. But he sure would, at times, think about the choices of Aamir Khan—and might even thank him in his heart.
Here is the list of films that were rejected by Aamir Khan. The films, then, went to SRK and became huge successes.
Darr (1993)
It is well known fact that SRK doesn't pass up the opportunity to play the bad guy. This is in stark contrast to other top stars, including Aamir Khan, who felt hesitant about taking up a negative role. So as it turns out Aamir rejected the role that went to Shah Rukh Khan and both the film and his performance were hugely appreciated.
Dilwale Dulhania Le Jayenge(1995)
Can't picture anyone besides the King Khan in this iconic movie? Well, the role initially went to Aamir, who passed on it.
Dil Toh Pagal Hai(1997)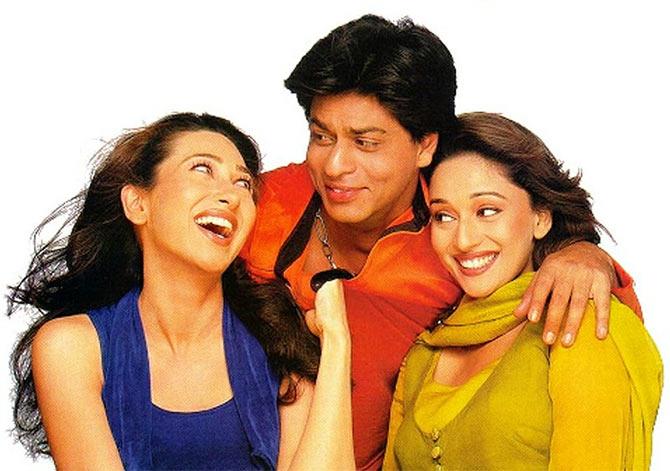 Another Yash Raj movie. Another massive success. Another romance with SRK's patented arms wide and singing routine. Well, it could all have been Aamir's.
Mohabbtein (2000)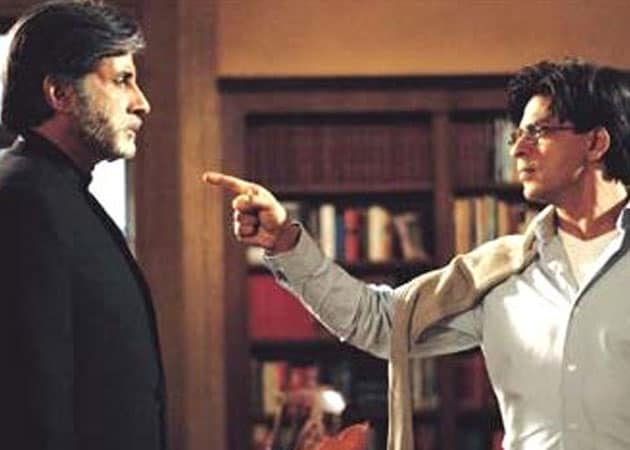 First of all, Aditya Chopra doesn't make too many films. And when he does, Aamir Khan rejects them. Not to say Shah Rukh would mind as he has gone on to become the ace director's favourite choice.
Josh (2000)
Even though, the film didn't too well commercially, it still has achieved a cult status among fans. So it's glass half empty or glass half full conundrum for the PK actor.
Swades (2004)
It is a well-known fact that after Lagaan, Ashutosh Gowariker wanted to work with Aamir Khan yet again. But the actor thought that the script was too boring and the role of NRI Mohan Bhargava ultimately went to Shah Rukh Khan. Yes, the film wasn't a big commercial success. But it is also considered one of the best films to come out of Bollywood in this century. Shah Rukh Khan's performance is also ranked one of the best of his career.
To Aamir's dubious choices, say thank you, SRK!

Read more: 7 Epic Movies That Hrithik Roshan Regrets Rejecting
Get personalized recommendations on what to watch across 35+ OTTs only on
OTTplay
Related Content
LATEST REVIEWS
Kriti Sanon and Pankaj Tripathi are two incredibly talented actors who have shared the screen twi... more

There has been quite some chatter about Ek Duaa. The film, which stars Esha Deol Takhtani and can... more

Priyadarshan lovers in Bollywood are in for a disappointment as the filmmaker returns to Bollywoo... more