9 Reasons Why Ae Dil Hai Mushkil Was A Trendsetter!
9 Reasons Why Ae Dil Hai Mushkil Was A Trendsetter!
The fun around Karan Johar 's film Ae Dil Hai Mushkil mellowed down and to an extent got marred amidst the entire Fawad Khan and Pakistani artists being banned from Bollywood. Besides a chartbuster jukebox, there were so many firsts and exciting things in the movie which have somehow got the potential to set trends. We thought through a few of them.
1. You male BFF can apply mehendi at your wedding and look uber cool!
source tumblr
2. Move over Devdas attitude! Now it's cool to sing at your love interest's wedding! Channa Mereya has become an iconic song for this situation.
source tumblr
3. ADHM's Break Up Song shouts out loud that its time you start celebrating your break up with some pyaar ka paani!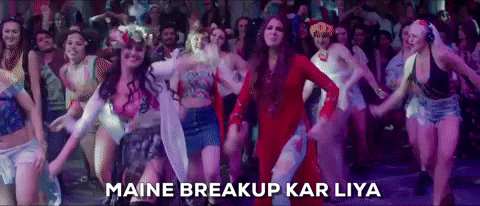 4. Silent Discos! The concept of such discos is somewhat more western in terms of concept, and it came as a surprise to many Indians who've may be never even stepped into a disco in their life.
source tumblr
source tumblr
source tumblr
5. We're not sure if Alizeh and DJ Ali's wedding was slated around Holi in the movie, but having a colourful day even if it's not holi during your wedding can be super fun! ALSO, FAWAD KHAN DANCES SO WELL!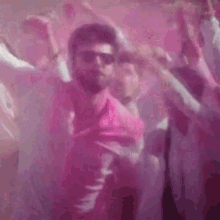 source tumblr
6. ADHM broke a very big stereotype of being disco ready! Anushka donned a tattered jeans and a red embellished kurta with a sexy side slit and made it iconic!
source tumblr
7. One of the biggest trends/life lessons that ADHM has set is, it's okay to be in one sided love!
source tumblr
source tumblr
7. Fooling around in minimal clothing during your Eurotrip and kicking some serious ass is super fun! Anushka and Ranbir get all decked up and dance in the snow on their favourite Bollywood songs like nobody's business! Ranbir even carries a battery operated hair dryer to give the windy effect.
8. Cactus has replaced flowers for a lot of alpha women! Though we saw Bella Swan in Twilight carrying a little cactus, but this was one of the firsts in Bollywood.
source tumblr
9. Going bald for your friend who's suffering from cancer is the most adorable thing ever! Althought there are many people who've already done this in real life, but when a film shows something like that, it becomes a trend.
source tumblr
Don't you agree with all the above points? Tell us more trend setting things from this movie in your comments.
source tumblr