Watch: Bareilly Ki Barfi's 'Sweety Tera Drama' Is Out, And It Will Compel You To Shake Your Leg!
The trailer of Kriti Sanon, Rajkummar Rao and Ayushmann Khuranna starrer Bareilly Ki Barfi had already won our hearts. As the makers had claimed, it did look like a tasty entertaiment. But besides the trailer, the song playing in the background had also caught our attention. It was groovy and fun and we had been eagerly waiting for it.
Well, the song, 'Sweety Tera Drama' is out now and it is indeed one of those songs that will compel you to try a 'thumka' or two.
The song is an interesting one where both Ayushmann and Rajkummar's character is trying to hit on Kriti. The twist is that Rao's Pritam Vidrohi is also flirting with another woman, while Ayushmann is trying his best to woo Kriti.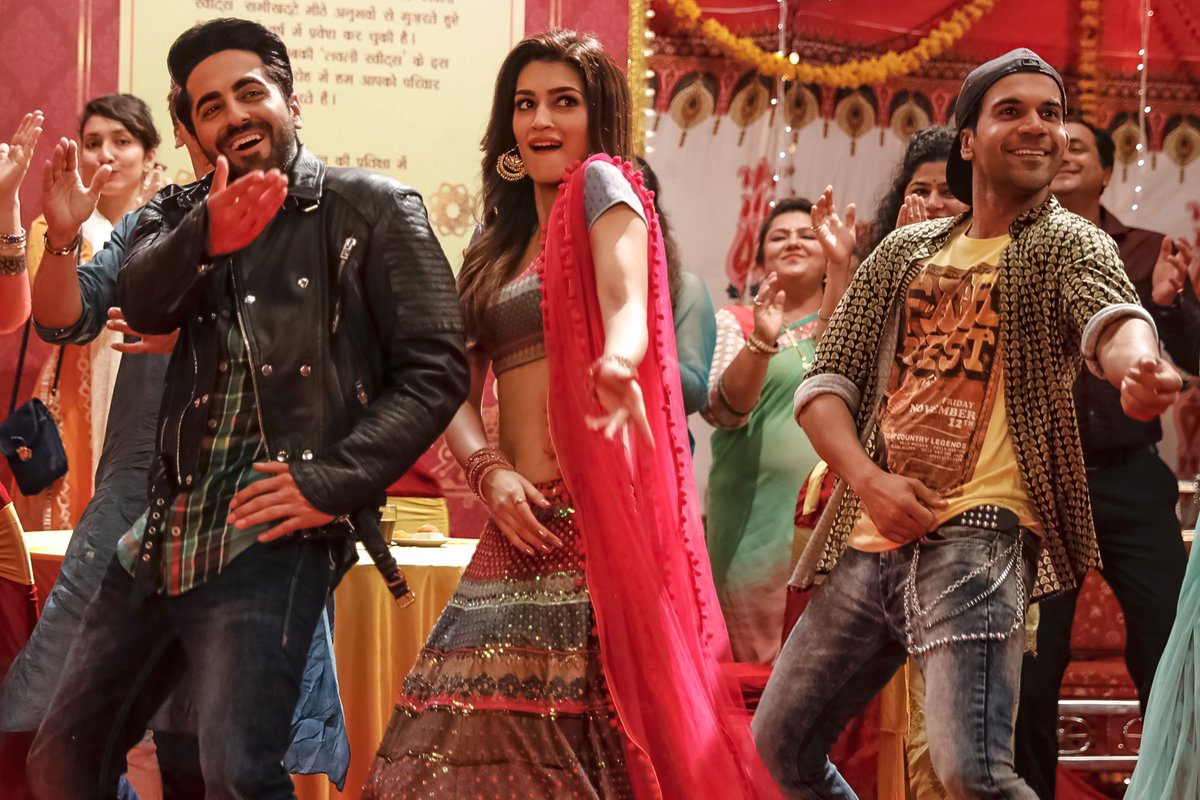 It is fun to see how the other pushes and barges in when one is trying to dance to long to the lady. It is also funny how the parents of the girl love Pritam and wants to set him for Kriti.
The best part of the song is however, when the parents also dance. It is adorable, cute and funny.
Overall, this is one song that is super groovy and will bring out all the tapori dancers inside you. Tanisk Bagchi has indeed done a good job with this one. Check out the song here: