5 Moments In Bhaag Milkha Bhaag That Gave Us Goosebumps
The film that established Farhan Akhtar the filmmaker as Farhan Akhtar the bigtime actor is Rakeysh Omprakash Mehra's Bhaag Milkha Bhaag. The film that inspired its wide audience and reinstated faith in sports biopics was one of the biggest hits in 2013. Laced with heart wrenching moments wrapped in a lot of adrenaline rising features, the film was a true comeback of Rakesh Omprakash, the filmmaker who we know to have made a gem like Rang De Basanti.
The film earned Farhan Akhtar all major awards of the season in the best actor category and made sure the film was liked by all the masses. While it was strong enough to move your sportsman instincts, it also carried a lot of moving sequences.
Here are 5 of those scenes that we feel were strong enough to give you Goosebumps:
The Race With Pakistan's Abdul Khaliq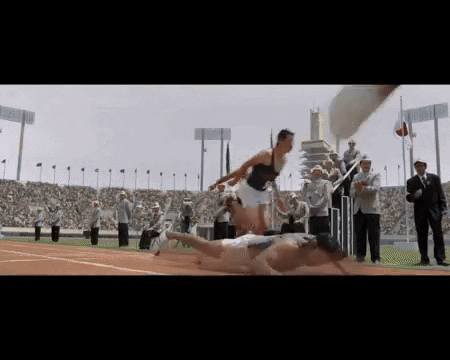 Milkha Singh is an underdog and has also been sort of given an insult before the race. He's up with the Pakistani's arch rival athlete Abdul Khaliq. Milkha is found catching up for most of the race and falls just at the finishing line. The scoreboard however shows the real picture as Milkha is found winning the race leaving Abdul behind by a margin.
Goosebumps for sure!
When Milkha Brings Her Sister Her Earrings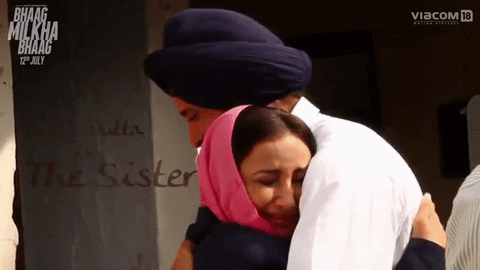 Milkha after having made it to team India puts his National Blazer on and comes to meet his sister. Divya Dutta who at one point of time sold her earrings to pay for Milkha's bail is ecstatic to see her. Milkha insists she puts on the blazer and finds her earrings in the side pockets. The scene stays with you like it was meant to be.
Goosebumps for sure!
Milkha Sets National With Broken Legs
Milkha has been badly beaten by his fellow athletes who he already had a brawl with. While he has an important race to participate in, his broken legs with several stiches possibly makes him end his stint. However, Milkha decides otherwise. He runs with damaged legs despite being advised against and ends up breaking the national record.
Goosebumps for sure!
Milkha Has His Resolution Strong, Avoids Perizaad
Having completely failed in Australia, Milkha is resolute enough to make a comeback and is training hard in order to do so. The most beautiful girl of the camp who until now was a 'Jalpari' for him approaches him while he's swimming in the rain. As Perizaad comes closer, Milkha tells him he's sorry since he has a battle to fight with himself and walks away.
Goosebumps for sure!
The Final Race in Pakistan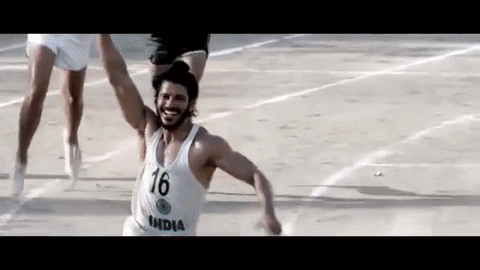 Milkha has agreed to participate in a race in Pakistan for the first time. All his country mates are anxiously sitting with radio sets back home as Milkha is on the racing track again. What could possibly be the last race of his career, Milkha runs and ends up winning the race. At the ceremonial stage, he is bestowed the title of The Flying Sikh.
Goosebumps for sure!
Agree with our picks? Go watch the movie all over again and tell us if you have some better moments to warrant Goosebumps!
Get personalized recommendations on what to watch across 35+ OTTs only on
OTTPlay
Related Content
LATEST REVIEWS
In her 15 year long career, Kangana Ranaut has given us many terrific performances to remember-- ... more

Shang Chi and The Legend of the Ten Rings is a big diversion from the humdrum Marvel affairs that... more

Social comedies have always been loved in Bollywood. They are a tricky business because the catch... more