Bigg Boss 10: Will The Friendship Of Manu And Manveer Stand The Stress Of The Captaincy Task?
One of the most stressful days in the Bigg Boss 10 house, a lot of trust issues came out in the open during the captaincy task. While Bani, Jason and, Elena cycled their lungs out in the challengers area, the other contestants were busy in trying to make it as the captain of the house.
Also Read: Bigg Boss 10: There Is No Water In The House & More Highlights!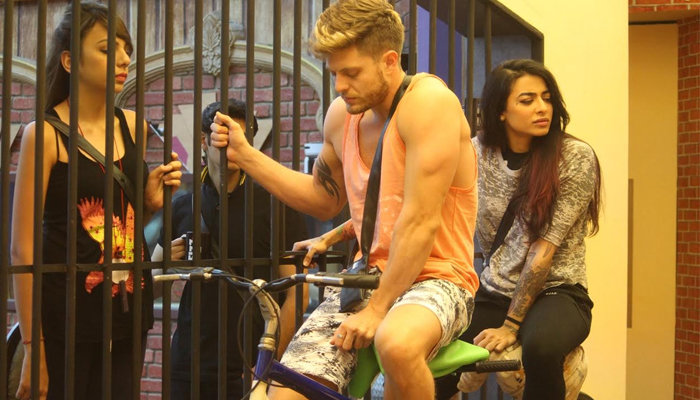 Source: celebsandcinema
The day was particularly difficult for the terrific trio, Mona Lisa, Manu and Manveer as a small difference of opinion among them led to a lot of politics in the house. As the contestants wake up and the third gong goes off, Lopa empties Mona's test tube after discussing it with her and Mona loses out on her opportunity to be the captain. Here are the highlights of the day –
The hungry cyclists – After peddling the night away, Jason, Elena and Bani threaten to stop until they get breakfast. A very angry Jason says that he will break all cameras if not given food. Lopa asks Priyanka to do her job as the supervisor and ask them to continue peddling while she makes breakfast.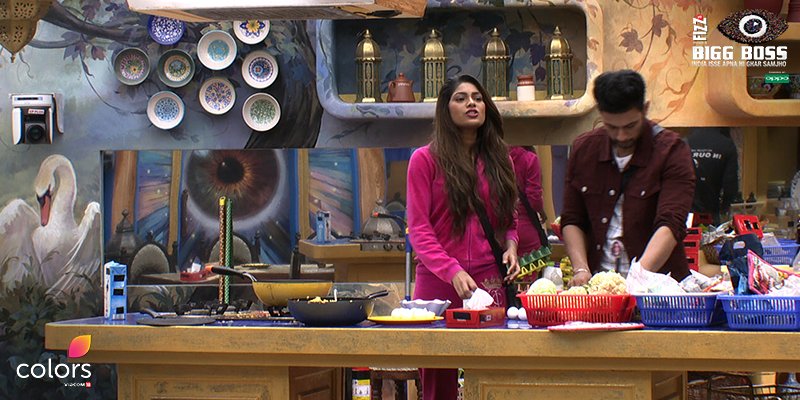 Source: twitter
It pisses Lopa off when these cyclists demand that they will have a breakfast of choice and only then continue. While the inmates question Priyanka's stand as the supervisor, Manu says that it is under Bani's influence that Jason and Elena are being so demanding. An argument breaks out between Nitibha and Priyanka when Nitibha is asked to prepare special dough for Bani's breakfast. Gaurav puts an end to the argument saying that he will make it.
Priyanka whose captaincy depends on her success as a supervisor, forgets some responsibilities and while the luxury budget task is deemed successful, Priyanka loses out on her opportunity to be a captain.
The fourth gong – Omji now wants to see himself as the captain after Priyanka's loss. He asks sahil to keep his test tube safe and also seeks support from Lopa and Gaurav. But as the fourth gong rings, Sahil empties, Swamiji's test tube and later apologizes for the same. Swamiji feels that he did it out of fear and now decides to support Manveer's captaincy.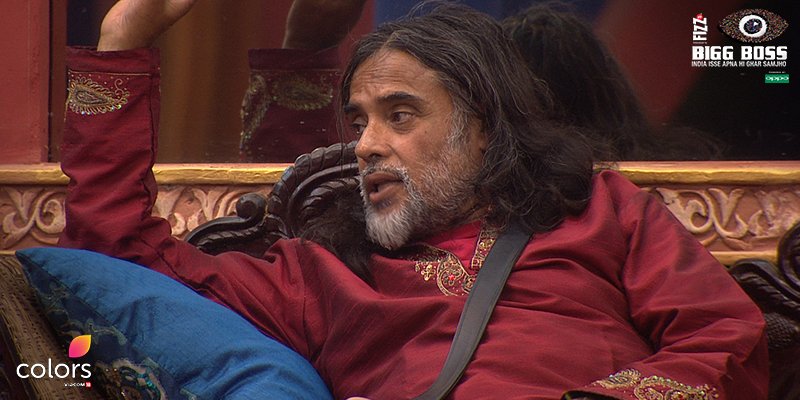 Source: twitter
With only four gongs to ring, everyone doubles their efforts and is rapidly picking sides and influencing votes. Most people try and convince Mona and Nitibha to empty the test tubes they have, Mona stand firm while Nitibha upsets Lopa by emptying her test tube.
The stressed bonds of friendship – Mona is now under a lot of pressure from Manveer to empty Gaurav's test Tube that she has. But she refuses to take the risk as she knows the Gaurav has Manu's test tube and he would do the same. Manu obviously supports Mona and aggravates the matter further making Manveer angrier.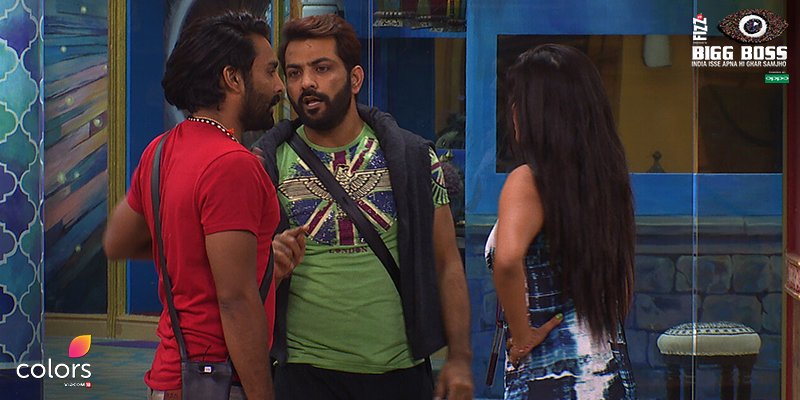 Source: twitter
Gaurav believes that only he or Manu will make a good captain and Manu seconds his thoughts. Priyanka tries to take advantage of the situation and garner Manu's support and when fails she attacks his friendship with Manveer. The rick works and Manu and Manveer get into a tiff over influencing Mona to empty Gaurav's test tube. Priyanka and Swamji fuel Manveer's thoughts and suggest the Mnau is not a worthy enough friend.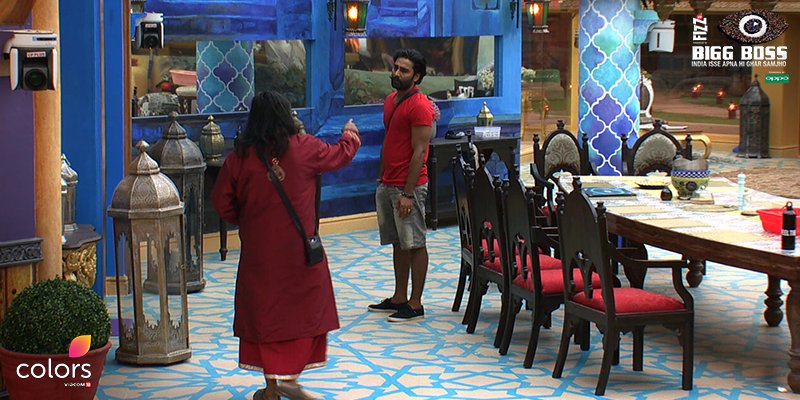 Source: twitter
Mona Lisa cries it out in the bathroom wanting to go home. Manu tries to get her out and hugs her when she does. The trio sit and talk about the matter and Manu tries to make Manveer realize that everyone is trying to manipulate their situation and that they should not listen to anyone but solve it between them.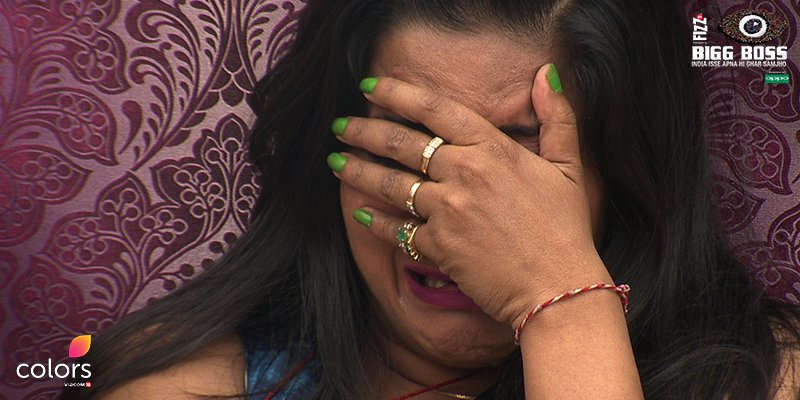 Source: twitter
Priyanka just doesn't give up and tells Manu that he cannot be a good friend and keeps telling Manveer that he must not consider Manu his true friend. Manu later tells Manveer that Priyanka is trying very hard to break them.
In the final round of this captaincy task it is yet to be seen who makes it as a captain in such a politicized atmosphere. The next episode is crucial to find out whether Manu and Manveer's friendship survives all the influencing and politics of the Bigg Boss 10 house.
Also See: All You Need To Know About Bigg Boss 10 Contestant Manveer Gurjar!
For latest movie reviews, ratings and trailers, download the Desimartini App
Related Content
LATEST REVIEWS
Ayushmann Khurrana is a superstar and he has proven it time and again with his spectacular acting... more

Bhoot: The Haunted Ship had been hyped the moment it had been announced. First of all, it was Vic... more

When I was younger, I considered Imitiaz Ali to be a magician. Remember films like Jab We Met and... more