Bigg Boss 10: Who Will Be The Controversy Queen This Season?
The baap of all controversies is back! 10 years down, Bigg Boss mania isn't over yet! Is it? We're still mad about the most controversial reality show on Indian television. Love it or hate it, you can't ignore Bigg Boss.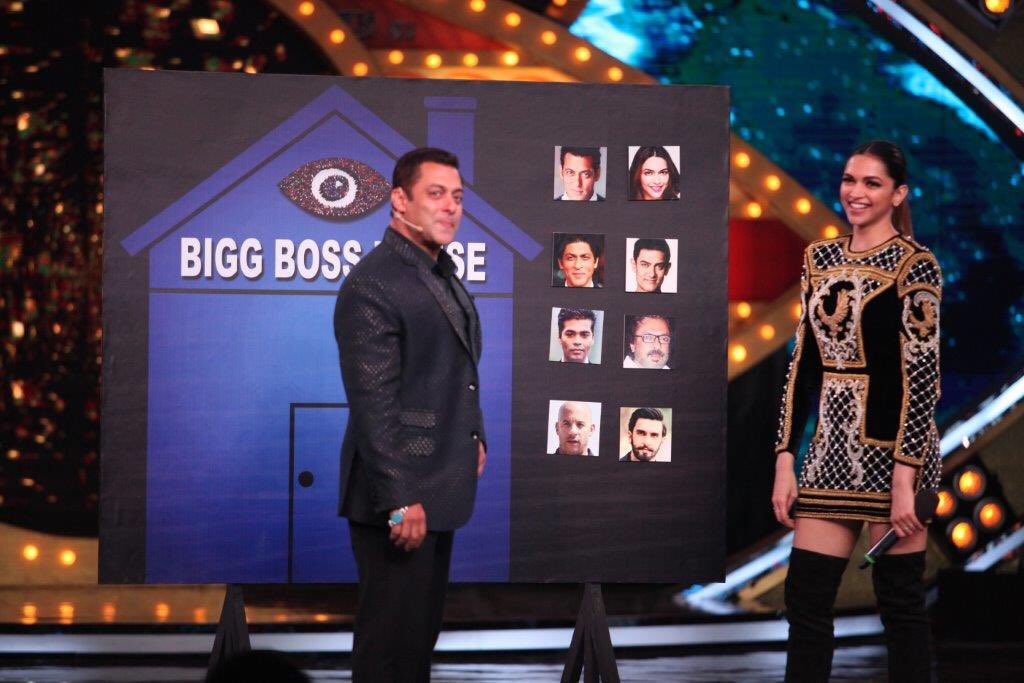 The first episode has been aired and Salman Khan is back with a crazy bunch of 15 people on Bigg Boss Season 10. What's worth noticing and highly commendable on the channel's part is the selection of people! Unlike the former years, this year, Bigg Boss has opened gates for aam aadmi, and the mix of celebs with commoners seems like a great plan!
Full marks to Bigg Boss for this twist!
So let's take a look at the drama queens, possible affairs, and controversy squads of this season.
Photos: Salman Khan's new home for Bigg Boss Season 10
The TRP Brigade
Swami Om Ji left Salman Khan in quite a baffled state while making his entry into the house. He kept promising everyone he met that I've come here to win, but I'll make you win. LOL Do you buy that? Any which way, Swami Ji is going to be the Bitchy character in the house who'll try to become a people pleaser and it will fire back in his face. His ideas and strange way of interacting with everyone didn't quite impress Deepika also! We have great faith in him for generating TRPs this season.
Not to forget, VJ Bani, who's a champ in reality shows, considering she's an ex Roadie, we're surely expecting some drama from her. Lokesh Kumari Sharma is another woman, who reminds us of Rakhi Sawant to be honest. She can turn around the tables and create ruckus like Dolly did.
Manoj Punjabi too looks like a promising TRP material. Only time will prove this.
Romantic Vibes
Perhaps, if you google Rohan Mehra in a few days, you'll end up finding his name with Nitibha Kaul, the ex-Google employee who looks like a potential love interest for the only young man in the house! We won't be surprised if Lopa Mudra ends up seducing a few men in the house.
Read more: Bigg Boss Winners Then And Now
Bigg Boss Has Got It Right This Time
As much as many of us have felt that this celebrity versus aam aadmi concept is boring, it might end up being the best season for Bigg Boss. The fights can actually be a little real this time and the disparity between the two sets of contestants can generate more interest and debates among viewers than it would do normally. The celebs however, are not very high on fan following, so it can be really interesting to see how things unfold and may be a new person emerges as a celebrity all together.
Family Drama On National TV
Yuvraj Singh's former sister in law, Akanksha Sharma didn't hesitate on owing it on national television about what's not well in her paradise (which wasn't necessarily a national issue to be brought up on a reality show) and some people can question that is she really a commoner? There'll be a lot of inquisitive eyes around the show to dig out more household scoop.
Who will be Salman's favourite?
There's no one like Mandana this season. Salman's alleged biasness towards a particular celebrity has never been hidden from any viewer. Who will he have a soft corner for?
Bigg Boss Season 10 will either be a landmark season, or the crackers will burst and the noise will die post Diwali.
Related Content
LATEST REVIEWS
What makes a Bollywood masala film become a hit at the box-office? There's always action, romance... more

Imagine this- a husband and wife are discussing about their child. The husband reads from a magaz... more

Aren't human beings supposed to be creatures who have their own vices and fallacies? But often ti... more