Bigg Boss 9: Salman Khan Makes Jalebis In The House!
Day 28, Diwali special of Bigg Boss 9 was indeed a crackling affair with a lot of glamour, dhamaka and explosions!
MANDANA BECOMES RIMI!



Mandana was reasonably upset with the fact that the housemates stoop to incredibly low levels. She expressed her desire to quit the show as things were getting too nasty to handle. Salman made it clear to her that she's coming across as really weak and nobody will give her any job if she quits mid-way.
HOUSEMATES KO WITNESS BOX MEIN BULAYA JAAYE!



Rochelle was acussed of being 'dalbadlu' and befriending the same people (Mandana) with whom she fought initially. She was of the belief that her incredibly friendly and sweet nature gains her a lot of friends.


Housemates accused Puneet of being 'abhimaani' and of emotionally blackmailing Digangana to win the car task. To defend himself, he said that Diggi's parents came to his place and cried in front of him to save their daughter from Rishabh which is why he did that. Prince also accused him of being fake and Salman asked him to not make a fool out of himself by making silly statements.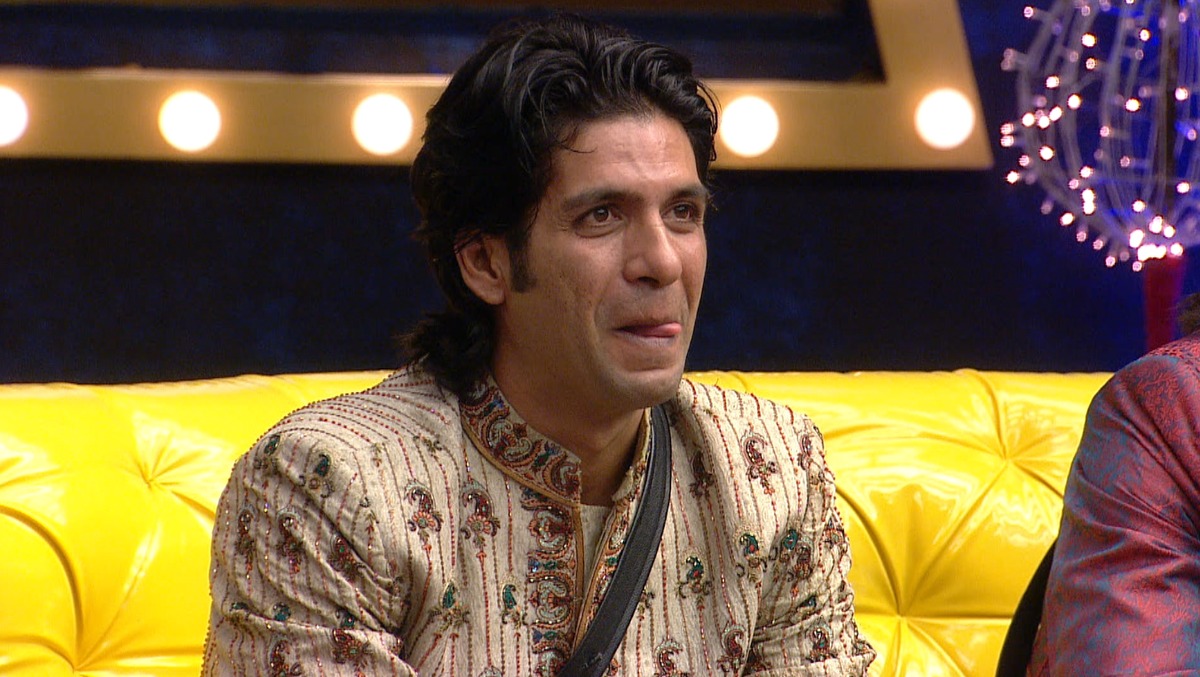 Salman Khan Makes Jalebis In The House!" title="Bigg Boss 9: Salman Khan Makes Jalebis In The House!" />


PREM KI LEELA!



The entire Prem Ratan Dhan Payo family along with Sonam Kapoor and Salman entered the house and celebrated Diwali with the housemates. From dance performances to saree draping competition to jalebi making contest; their stay in the house was entertainment galore!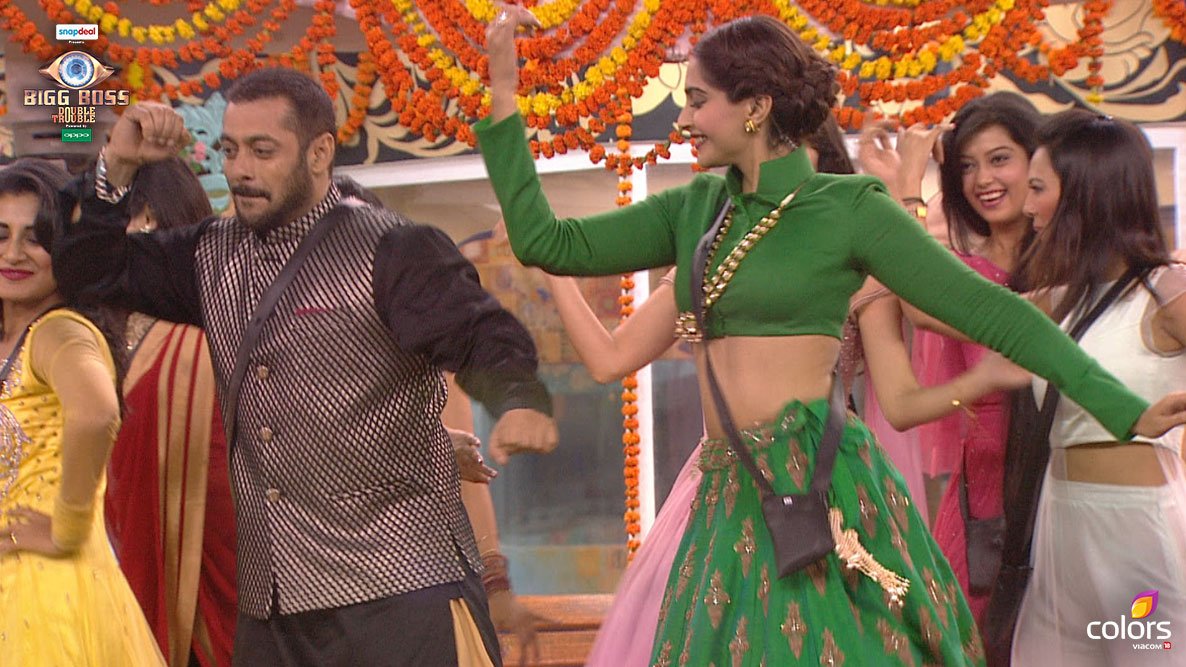 YUVIKA GETS EVICTED; HOUSEMATES WEIGHED ON SCALE!



Yuvika Chaudhary got evicted, much to her pleasure. Post the eviction, Salman asked housemates to weigh other housemates on the weighing scale in relation with certain qualities of the person. Prince weighed Mandana with the 'akdu', 'beautiful', 'anger' and 'rondu' qualities, which according to Mandana are necessary characteristics to survive in the house!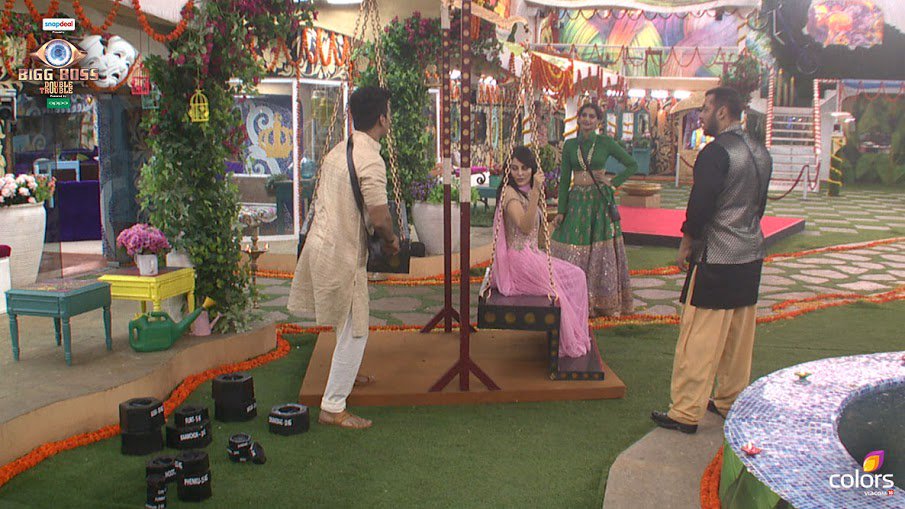 Rishabh weighed Rochelle with the 'matlabi', 'dramebaaz', 'hasmukh', 'rondu' and 'akdu' qualities! Kishwer was weighed with the 'dramebaaz', 'anger', 'matlabi' and 'hasmukh' qualities by Aman. Whereas Suyyash weighed Aman with the 'nakli', 'boring', 'akdu' and 'helpful' qualities.
The big bomb is yet to be dropped on the housemates though, with the next set of nominations to happen on Monday in presence of Salman himself!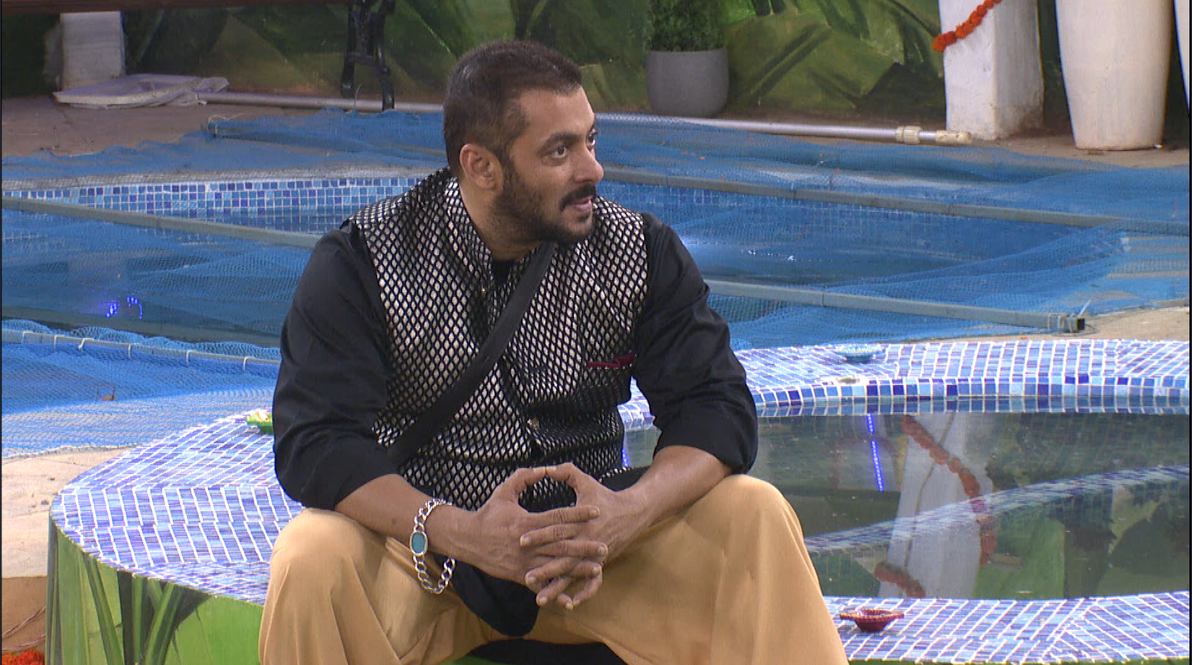 Source:
Bigg Boss Twitter