Confirmed: Kareena Kapoor Is Pregnant And Expecting Her First Baby In December!
Hold on guys, this is the moment to celebrate!
So finally Saif Ali Khan has announced that Kareena and him are expecting their first baby and it is due in December. There had been rumours going around about this for quite a while now and the fans of #Saifeena were rooting for this good news. So the 'Phantom' actor put all the rumours to rest, confirming that indeed they're going to become proud parents of their first child.
This is what Saif Ali Khan said:
According to a report published in Bollywoodbubble.com, Saif has announced Kareena's pregnancy through this:

My wife and I would like to announce that we are expecting our first child in December. We would like to thank our well-wishers for their blessings and support and also the press for their discretion and patience.
So there you go. A confirmation on one of the most awaited announcements.
We're super excited!
Finally, we can see Kareena Kapoor Khan becoming a Mom!
And we can imagine the happiness Daddy-to-be Saif must be feeling right now!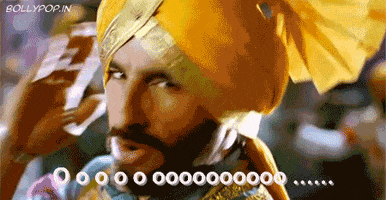 And the Maasi-to-be Karisma Kapoor must be jumping with joy!
We have the same reactions, pretty much. And we know the baby is going to be a cute little fluff ball of joy!
LATEST REVIEWS
Parineeti Chopra starrer The Girl On The Train has been one of the most awaited films. Well, I re... more

Lara Jean Covey has the most perfect boyfriend in Peter Kavinsky but together their happily ever ... more

Rags to riches stories we've grown accustomed to end up sounding distant cousins of Disney fairy ... more