8 Countries You Didn't Know Are Mad About Bollywood Movies
If there's one thing the unprecedented success of Dangal in China has established is that Bollywood movies do have the element to connect with any kind of audiences whatsoever. In world's second largest cinematic market that isn't known to consume anything other than heavy loaded major Hollywood stuff, a film like Dangal breaks all records. But we didn't know China had that kind of potential until Aamir Khan opened those doors for us.
While you may not necessarily be aware about it, but there are so many more countries that Bollywood will probably target to conquer in the next few years. There are countries without a single Indian immigrant and yet they claim to be smitten by the Bollywood bug.
So here we'll talk about some of those countries that you perhaps you didn't know were crazy about Bollywood.
China
Let's just start with China and we have no qualms in saying the country truly can't get enough of what we have to offer. Yes it's Aamir Khan who deserves all the credit but when a Hindi movies goes on to collect 2000 crores in the country, it's safe to support our claim.
Egypt
Now this is one country that shares a unique relationship with Hindi movies. The audiences in the country were in complete awe of our movies in the 80's. So much so, that the Egyptian government had to ban Indian movies to support the sinking local film industry. But that obviously didn't let the people stay away from our movies and they grabbed every possible source of Bollywood viewing. However, the ban has now been lifted and the viewers are back to watching Bollywood masalas.
Germany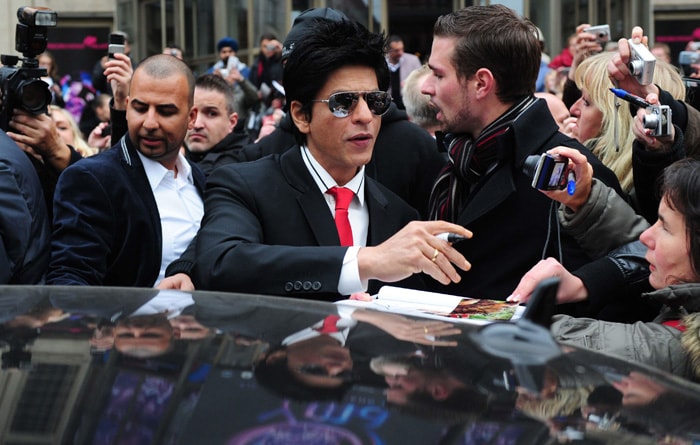 The time when Germany decided to air the multi-starrer K3G, the whole nation fell in love with SRK. The women in the country could be found drooling over King Khan and the country is seemingly mad about such popular movies. The kind of Bollywoody stuff that Germany consumes is heavy loaded family emotional dramas with a lot of song and dance. But if anybody holds credit to make Germany fall in love with Bollywood, it's King Khan.
Afghanistan
To say the country is mad about Bollywood would only be an understatement. And guess who fuels up the style in this country? Well none other than Salman Bhai. From his movies, his looks to his style Salman Khan is literally worshipped in this part of the world. There are many takers of Bollywood in the country who have been enjoying Hindi movies on DVDs and Satellite.
Nigeria
Nigeria doesn't have one Indian immigrant but the people there are crazy about Bollywood. However, the craze has considerably dipped since the viewers didn't like the evolving approach of our industry. Nigeria loved the Bollywood of 80's and still watches it with a lot of interest.
Peru
The Bollywood bug has smitten the countries in South America too and Peru is one country that once again finds its feet swept off when it comes to Shah Rukh Khan. People in the country do consume a lot of popular Bollywood masalas like Chennai Express, Ek Tha Tiger and more. Even other counties in the continent like Brazil and Columbia are really into Bollywood action movies.
Poland
The chilly country that doesn't really have a lot of Indian people to peddle Bollywood movies surprisingly loves Bollywood movies to the core. And the audience there once again just loves the likes of popular movies like K3G, DDLJ and more. If the current trends are to go by, the craze for our movies over there is only growing.
Taiwan
Taiwan once again is that region that is ruled by Aamir Khan. After the success of 3 Idiots and PK, it is Dangal that has broken a lot of box office records in the country and with this Bollywood has found a new country to set their base in.
So how long before Bollywood matches Hollywood in terms of Global appeal?
Get personalized recommendations on what to watch across 35+ OTTs only on
OTTplay
Related Content
LATEST REVIEWS
Landing on the heap of films based on terror attacks fictional or otherwise is Ken Ghosh helmed t... more

When the trailer for Haseen Dillruba released, I was excited. Of course, there's a stellar star c... more

I remember a recent conversation with my mother where I was raving about Satyajit Ray and his wri... more