Here's Why Batman V Superman: Dawn of Justice Is The Biggest Release of The Year!
At a time when superheroes are finding it rather cool to lock horns with each other, the protracted wait that DC Comics along with Warner Bros. have taken us through is finally coming to its landing this Friday. While fans around the globe are already tussling around to make this an epic battle between Captain America: Civil War and Batman V Superman: Dawn of Justice, the latter release is bigger (if not better) according to trade pundits. Having kept all its fans on tenterhooks ever since its announcement, this magnanimous project will be in the hands of audience to earn its fate this Friday.
Batman and Superman, Ben Affleck and Henry Cavil, Warner Bros. and Zack Snyder, Jesse Eisenberg and Gal Gadot, can we without an inch of argument conclude this is the biggest and perhaps the most exciting release of the year?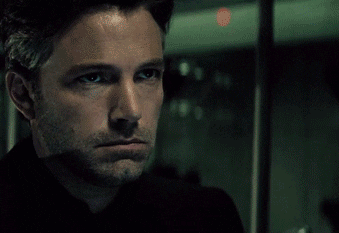 To put the material expectations of audiences for this movie into words would be understating the promises they expect from this film. Not only are its ardent followers out in open to give it a bumper start, trade analysts are counting on the highest opening of the year it may register already.
Besides the high octane action that Dawn of Justice obviously offers in abundance, what's keeping the hot burner going is its finely layered drama that comes out so evident in all its trailers. So for people who do not typically fancy action entertainers, there's more to Dawn of Justice than what meets the eye. Director Zack Snyder who has a legacy of handling these colossal projects with utmost precision is one of the many reasons you could lay your trust in this project.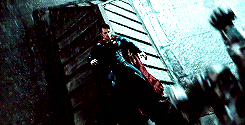 As Bruce Wayne aka Batman hopes to end Superman's reign on earth, there's Eisenberg too as Lex Luthor who's anchoring his very own crusade. Amid the civil war our superheroes are going through here, there's a bigger threat that looms for which the protectors must unite. Of course we are told they do unite but you can't take away the tension the film sets out to deliver in first place. Gal Gadot as the Wonder Woman may also be a treat to watch as the lady does have some solid following.
Of course, there are reasons enough some staunch fans of Batman are brooding about! To see Ben Affleck in a role that so far has been fabulously carried over by Christian Bale is not goint to be too pleasing for them. Also not having Christopher Nolan at the helm of affairs hasn't gone down too well with them either. But the promises are still plenty and if at all the sulking fans around the globe had some reasons for concerns, the theatrical trailer came out and took all of it away.
Take a look at this and tell me you don't want to watch this movie. I'll have my reasons not to believe you. So before the opening shows of this solid action drama get sold out, I'm getting in line.
Related Content
LATEST REVIEWS
Parineeti Chopra starrer The Girl On The Train has been one of the most awaited films. Well, I re... more

Lara Jean Covey has the most perfect boyfriend in Peter Kavinsky but together their happily ever ... more

Rags to riches stories we've grown accustomed to end up sounding distant cousins of Disney fairy ... more