When The Wizards And Witches Came Back From The Wizarding World
Wishing for many more magical years to come, the stars of the Harry Potter franchise came together to celebrate the success of the series in Florida. Rupert Grint, Evanna Lynch, Bonnie Wright, Matthew Lewis and Katie Leung took us down memory lane. They made us nostalgic yet again reminding us of the years we have spent waiting for our letters of acceptance to come. The reunion took place in the Wizarding World of Harry Potter in Orlando. Though any "reunion" is incomplete without Hermoine Granger and Harry Potter, but we are happy for the little that has happened.
Ginny Weasley shared a picture with Ron and captioned it, "Family time. #StillNoRedHeadEmoji"
Image Source: Instagram
The witches of Hogwarts.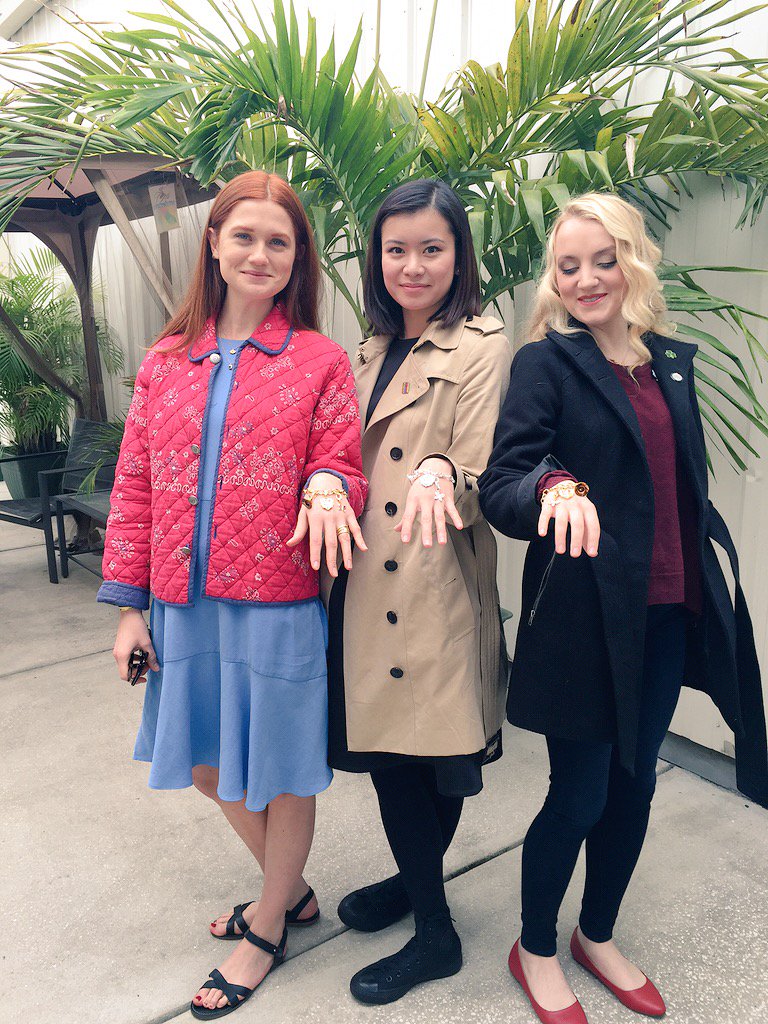 Image Source: Twitter
The greatest wizards of their time.
Image Source: IBNLive
Updated: February 03, 2016 05:20 AM
Get the latest updates in your inbox