Guess Which Bollywood Celeb Made It to CNN's Ridiculously Good Looking List
Aaand the answer is none other than Hrithik Roshan guys!


Source: edition.cnn.com



Hrithik was recently also voted the sexiest man in Asia!


I am lucky. Not cause I got voted sexiest. But cause I just noticed... (contd) pic.twitter.com/5CRBlU1WBk

— Hrithik Roshan (@iHrithik) December 10, 2014
He (read his six pac abs) made quite the buzz with his Defeat Defeat ad, which came out earlier this year and floored all fan girls!


As of now, Hrithik is busy shooting for his new upcoming film and we aren't able to can our excited hearts, waiting for it's release!


Shooting begins! I'm Excited!@FilmMohenjodaro @iHrithik#AshutoshGowariker@agppl_tweets@utvfilms@neeta_lullapic.twitter.com/qMKRaeTirz

— Avinash Gowariker (@avigowariker) January 27, 2015
According to the latest news in an article on a website (article here), there will be a Bollywood remake of oscar winning movie 'Departed' and Hrithik might play Leo's role! However, there's no official confirmation on this news yet.


Source: filmibeat.com
Source: themovierat.com



Here's a shout out to Hrithik Roshan for being an inspiration to all those who can (or atleast try to) dance!


Source: arnav-aur-khushi.tumblr.com



Always keep it hot Hrithik! #AllEyesOnYou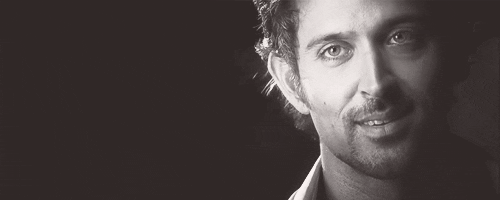 Source: giphy.com



Get personalized recommendations on what to watch across 35+ OTTs only on
OTTPlay
LATEST REVIEWS
If biopics were the flavour of the season in the last few years, then now it has a challenger- fr... more

In her 15 year long career, Kangana Ranaut has given us many terrific performances to remember-- ... more

Shang Chi and The Legend of the Ten Rings is a big diversion from the humdrum Marvel affairs that... more