"I Was Locked Into A Female Ward For 3-4 Days" - Qaidi Band Debutant Anya Singh
She is the newest debutant to enter into the big world of Bollywood. Moreover, the launch is special too since it is with none less than Aditya Chopra produced Qaidi Band. Meet Anaya Singh, the Delhi girl, who is starting her career in an unconventional de-glam avatar as she plays an under-trial in this Habib Faisal directed film with Aadar Jain as her co-star.
Source: firstpost
A non-filmy outsider to get a break in a YRF production - That is rare indeed, isn't it?
Yes, it has been an interesting journey for me so far. I was born in London, then moved back to Delhi and was there till my fifth standard. Then I went to Mayo college, Ajmer and eventually came back to Delhi where I did political science. I wanted to study psychology. Since I used to do a lot of theater, classical dance and stage performances, I realized that movies were my true calling. I like to engage people through my act and hence here I am with Qaidi Band.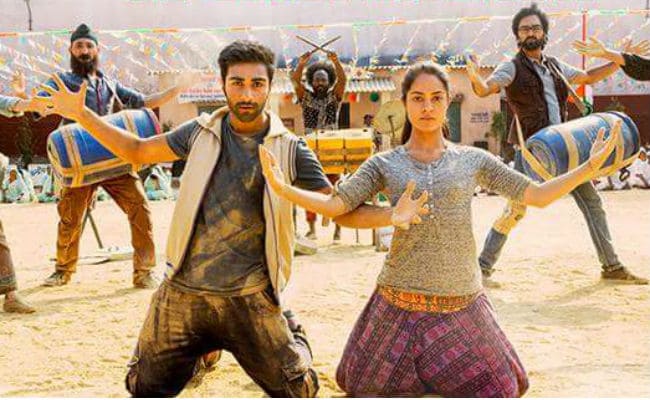 Source: ndtv
So was it a period of struggle for you in Bollywood?
Not really. I moved to Bombay to in December 2015 and got Qaidi Band in July 2016. It was the day when Sultan had released so it's a lucky day for me actually. I am aware that a lot of people struggle for much longer; sometimes their dreams don't really come true. It is important to go through this little struggle as well as you realize the true value of what you get. For me, the struggle was little but soon enough I was facing the camera so yes, in a way I am fortunate.
Since the film has prison as the base, did you watch any prison movies or TV series from the West?
Habib (Faisal) sir told us not to watch any movie or TV series with this background because this world, in reality, is very different from what you see on TV. We used to watch real life videos which would give us a real sense of this space around what under-trials go through on a daily basis. We read a lot of books too. Habib sir had visited a jail and hence narrated those experiences with us. He moulded a lot of characters based on these experiences. We had to get into that mind space and trust me, it was a very hard space to be in.
Source: zeenewsindia
How exactly?
Well, people like you and me can never imagine that kind of world. We look at this only on a surface level. Even today I don't know what people go through in reality; it is very different from our daily lives. The sadness of a person who has been through so much in life is truly unbelievable. It is a hard space to get in and you feel relieved when you get out of it.
You have also gone totally de-glam for the role.
Yes, we were not allowed to put makeup and had to wear the simplest of clothes. Our body language had to be different. The film is about a band so Habib sir made me go and watch Yashita, the singer, who is my voice in the film. It had to be as organic and natural as possible. I had to inculcate these characteristics in my character. As for my look, I couldn't use any conditioner since you don't get that in jail. I had to be on diet as nutrition in jail is very different from the one you get outside. There was a set of a jail made where Habib sir put me in a female. I was locked inside for hours during these 3-4 days. To understand what it feels like and be disconnected is a feeling of loneliness. It is very scary.