12 Interesting Revelations Priyanka Chopra Made On Koffee With Karan
Priyanka Chopra's out of the world entry on Koffee With Karan is the best so far this season. The oomph and aura with which this global star walked in was breathtaking! Mind it, this is perhaps Priyanka's first elaborate discussion on a public platform with Karan, after they've had their own share of spats and disagreements in the past.
Here are the highlights of the episode.
Pee Cee used to drink 20 cups of coffee a day!
Next she told Karan, that she used to drink about 20 cups of coffee a day and now she's completely quit coffee. She wakes up without coffee every morning and gets her adrenaline rush from life!
Priyanka Chopra wanted to be an engineer
She confessed on the show how she had never dreamt of reaching where she is today, right from the Miss World crowning moment to Quantico and Baywatch. This was something she had never envisaged for herself.
Did you know, Quantico was technically Priyanka's first audition?
"Thank god I got the job!" she laughed.
She also told that Indian fans push away American fans for PC.
Relationship status
When there's a ring on the finger the world will know" said PC.
Gossip: Karan told him Ram is still with Leela and Ranbir Kapoor is single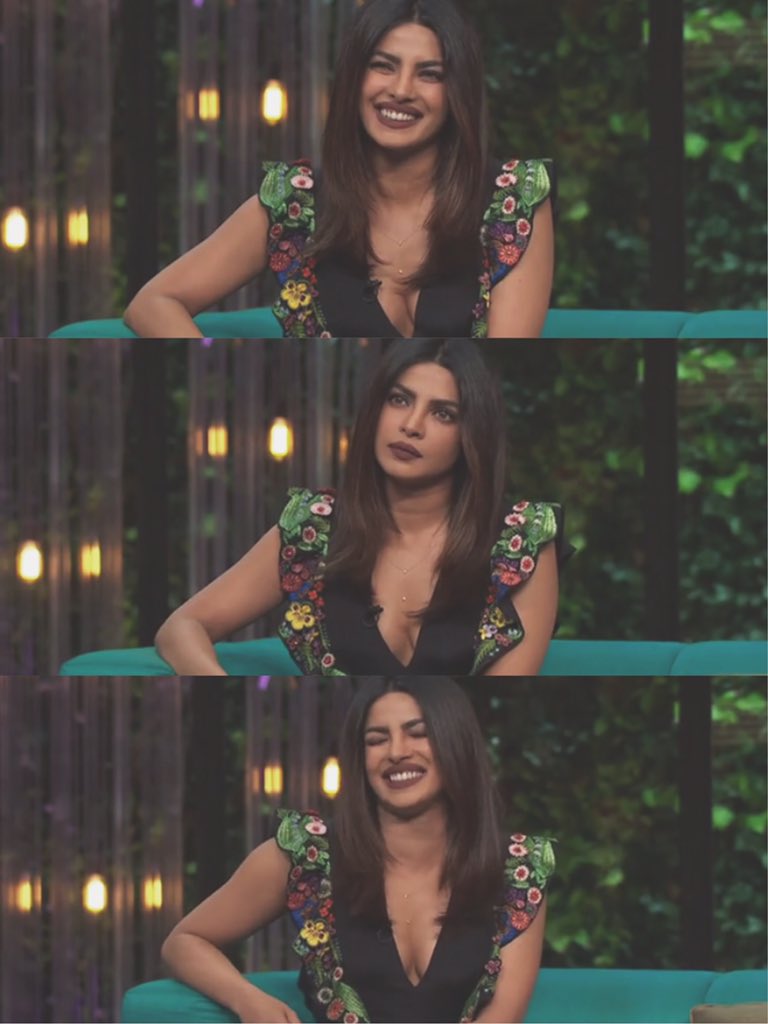 source Twitter
Whe she faced Racism
She went to the loo in the first class of an airplane and the air host directed her to the economy class loo. Later when she told him she was flying business, he ate up his words and stammered.
Dwayne Johnson is the Salman Khan of the west
She was aksed to draw a parallel comparison of stardom and she compared Dwayne to Salman. Huge tables, food and lots of humble talks!
Priyanka's green room has amazing music
Right from SLB's songs to ghazals and rock pop. Her crew judges her mood according to the music she hears.
Difference between Indian and western boys
Indians are a little old school and Americans are like let's go for dinner!
She believes in 'Nazar Lagti Hai'
Karan called her an aunty from Greater Kailash like a 'janani' when she said she believes in evil eye!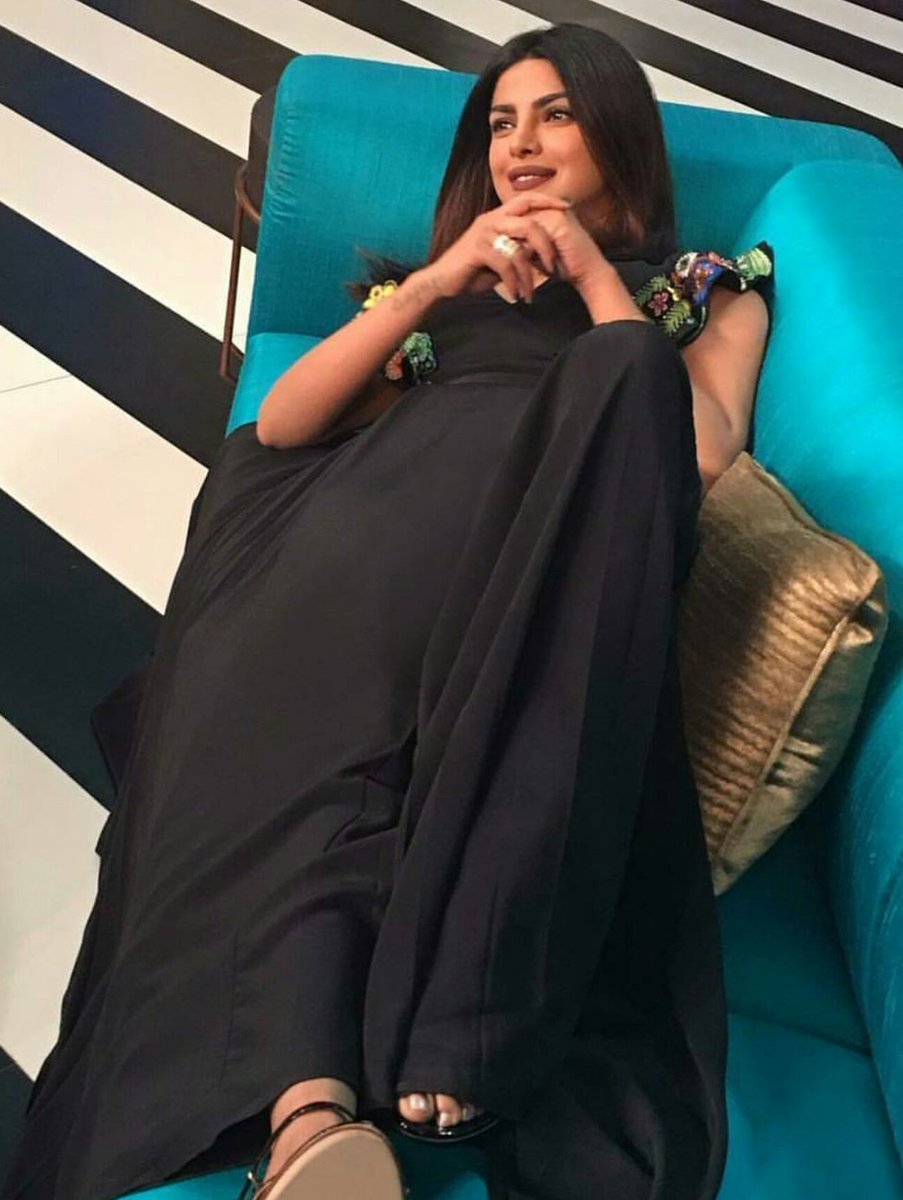 source Twitter
Title of her autobiography - Fire on ice
Cutest moment: When Karan and PeeCee sat for Coffee Shots and he sat on the couch with her
Karan very funnily sat and said, "Tu apna takiya lele main apna le leta hoon."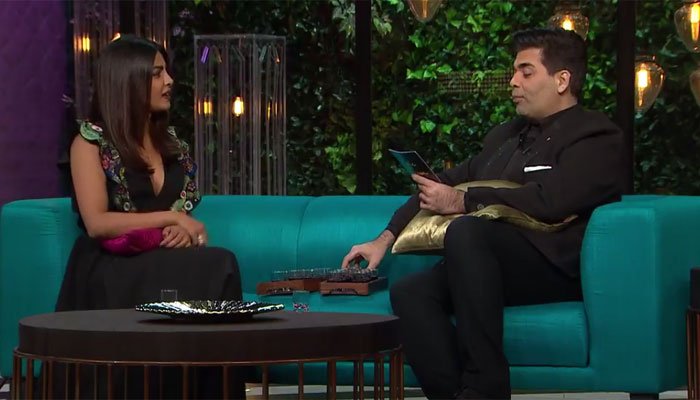 source Twitter
It was more like Karan desperately wanted to play this coffee shot thing and he enjoyed it thoroughly. Karan has lied about being a virgin. Karan has called someone with a wrong name after hooking up.
They've both taken a shower with their partner and hoped that PC's mother doesn't watch this. She did fail to recollect a third name from the list of Indian Prime Ministers so far, but she wasn't like other contemporaries who didn't spill the beans on their lives and bored the hell out of audiences. Karan and her banter was fun to watch.
You can easily call this one of the best episodes of Season 5.
Related Content
Related Celebs

Latest Martini Shots
LATEST REVIEWS
Gadar: Ek Prem Katha and Devdas are two major blockbusters of Hindi cinema that Bollywood lovers ... more

What would happen if you were suddenly granted the powers of a superhero? What would you choose- ... more

One of the most recurring trends of today's Hindi film industry is its love for certain genres. B... more