Kushal Tandon Releases Official Statement on Gauahar Khan Controversy
(Primarily) TV actors Kushal Tandon and Gauahar Khan broke up about two years but now it seems like they're still not on the best of the terms.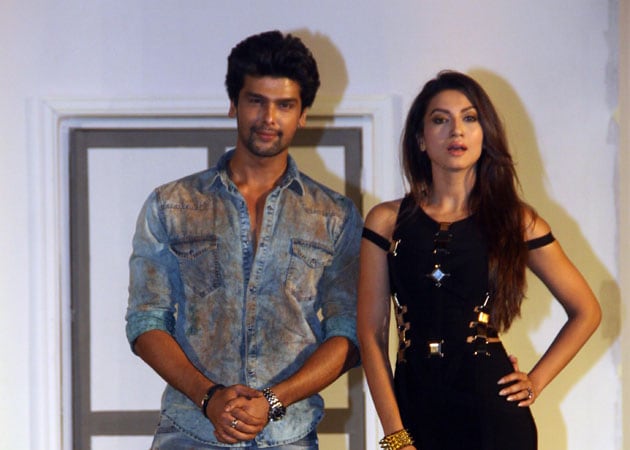 OKAY, A QUICK RECAP OF THE CONTROVERSY:
Things started when Kushal Tandon gave an interview about his new show.
Kushal Tandon allegedly stated that he doesn't want to be friends with her ex Gauahar Khan, but he stays friends with his other exes.
This led to a response from Gauhar Khan on Snapchat:
"It is so disappointing to read that some people need your name to make headlines even in their work articles. Get over it. There are two golden words that people can use. 'No Comments'. You don't need to answer everything that the journalist asks."
This led to this tweet:
Read more: Exes Kushal Tandon & Gauahar Khan Exchange Bitter Words on Twitter
And we knew, this couldn't be the end of the things.
Kushal Tandon released this statement to missmalini.com:
First of all, Gauahar and my relationship is long gone. It's been over two years. We've never spoken about it in the media at all – as to why we broke up etc. I've always kept mum. So I was giving this interview to HT about my new show. In that the journalist just asked me if I'm on talking terms with Gauahar Khan. Is it bad if I say I don't talk to my exes, that's not my style? I'm old-school. I don't talk to my ex-girlfriends. That's it! On that, if a journalist twists a statement and makes a headline "Kushal doesn't want to talk to Gauahar…" or whatever it is – cut to, I slam the HT people on my Twitter clearly telling them off that it's not cool of them to misquote me.
Now if Gauahar Khan wants to Snapchat stuff implying I need to use her name to get a headline in a paper – that's uncool of her. And how is she questioning my upbringing? My upbringing is that I talk straight. I don't talk to my ex-girlfriend. That's it. Your upbringing is Snapchating and questioning my upbringing and saying I need your name. I don't. Gauahar saying that there are two golden words to use – that are "no comments," then that's her rule. If a person is asking me something, I don't have to reserve comment. I'm a straightforward guy. If her ego hurts basis that, that's really her problem and her upbringing.
Heres's the clear story – I don't talk to Gauahar and that's fine. It's been so long since we broke up. So if someone asks me if I'm talking to Gauahar, I'll say no I'm not. What's the big deal? Why will I say "no comments"? I'm not hiding anything. Why is Gauahar Khan accusing me of playing power games on her Snapchat? Why is her ego hurting so much? I have never said anything. That's why I slammed HT for using the Gauhar headline. It's my work interview, why was something from two years ago picked up as the headline? It's on my Twitter timeline! And after that if she Snapchats…
Also, she is from the industry. She knows that some journalists mix and match and misquote people. She shouldn't have Snapchatted to her fans questioning my upbringing or telling me that there are two golden words "no comments" – I know those words. But if I don't talk to her, why should I hide it? What is the big deal?
And I have to say just one thing to the fans – that I respect women a lot. Please don't fire each other and start these Twitter wars. Please stay calm and chill.
But, of course, we know there is another shot coming.
Read more: 20 Things You Didn't Know About Television's Handsome Hunk, Kushal Tandon!
Get personalized recommendations on what to watch across 35+ OTTs only on
OTTplay
LATEST REVIEWS
Kriti Sanon and Pankaj Tripathi are two incredibly talented actors who have shared the screen twi... more

There has been quite some chatter about Ek Duaa. The film, which stars Esha Deol Takhtani and can... more

Priyadarshan lovers in Bollywood are in for a disappointment as the filmmaker returns to Bollywoo... more