Lost Love Stories : Karan Singh Grover And Jennifer Winget
Everyone wants to have a perfect love story, but do perfect love stories really exist? Love doesn't come with a guarantee card and a warranty for several years. Love just happens!
It comes with its own imperfections which seem rather perfect when the cupid strikes. Moreover, isn't love all about accepting someone with their imperfections? Something worth pondering!
Bollywood has transformed many of us into daydreamers and die hard romantics, to an extent where we idolize certain couples and are intrigued by relationships of the la la land!
#LostLoveStories will bring you one love story that got lost in the seeds of time, every Sunday at 11 am.
They first met on the sets of one of India's most popular daily soaps, Kasautii Zindagi Kay. Jennifer was already an established TV actress and had a crazy fan following. She was paired opposite Karan Singh Grover, then a struggling actor.
source indiatoday
Dill Mill Gaye
She would give him rides in her car to his home while they'd leave from work and their friendship grew likewise. Their onscreen chemistry was something to watch out for in those days since Indian TV was more about middle aged characters. And here they were, young, charming and refreshing.
Karan left the show when his character turned grey. But, the friendship didn't end there. The two were seen together in social circuits and kept on working in their respective serials. Karan's Dill Mill Gaye began the same day when Jennifer's Sangam went on air. Little did she know that they had departed only to meet again?
source youtube

Because love keeps happening to KSG
Karan had apparently been dating Barkha Bisht back then, and broke up with her, only to land into depression. He found a shoulder in Shraddha Nigam, her friend, whom he married in 2008. When Riddhima's role needed a new face for the third time in the show, Jennifer was brought in. The makers must be still thanking themselves for bringing them together, because the show saw sky rocketing TRPs and their sizzling chemistry was too good to believe that they weren't dating.
source MTV India
Their off screen interviews, behind the scene chats were proof of their proximity and love. Karan divorced Shraddha in 2009, only a year after getting hitched to her. While he participated in Jhalak Dikhhla Jaa, he was linked to his choreographer Nicole. He then started dating Jennifer.
Perfect Filmy Love Story
Dil Mill Gaye ended on October 29th 2010. Jennifer and Karan's hearts had already met till then, and coincidently, exactly a year after the show ended, on October 28th 2011, Karan made a long phone call to Jennifer. They spoke and met that day when Karan proposed her to get married.
The duo didn't declare this in public until they made their first appearance at Aamir Ali and Sanjeeda Sheikh's wedding. They secretly got engaged on February 14th 2012 and in April 2012, Jennifer and Karan were man and wife. They had a beautiful Christian wedding and Jennifer fondly became Mrs. Jennifer Winget Singh Grover.
Their fans went nuts after this amazing piece of news and everyone thought that this almost ten year old relationship and friendship is forever and ever. But, nothing is forever. May be forever is the time which we spend together. And that's it!
Their first interview post marriage was on the popular 2.30 pm show Saas Bahu Aur Saazish where both of them were too adorable to be ignored. Their mushiness, the songs mixed in that AV and the newly wed glow on their face was a stamp that these two were madly in love.
Both infact won their first best actors awards after getting hitched. Life, was never better!
source wikipedia
Alone
Love looks through a telescope, envy looks through a microscope. Karan signed Alone with Bipasha Basu and some people say that Karan stopped coming home to Jennifer after shoots. She was baffled about it but publicly in all her interviews she'd say that everything was going good in their paradise. One day, Karan announced to her that he wanted a divorce. She was least expecting it. But it was over. It took Karan a while until he officially got divorced from her, only to marry Bipasha Basu a few months later in 2016.
Post the divorce
Karan took to Twitter after gossip about his separation and posted this:
"For all those who are concerned, you might have heard that Jennifer and I have separated and will soon be getting... divorced. I just wanted to confirm that it's true. The decision has been mutually agreed upon and the reasons are too personal to share. What happens between only two people know..all else..merely speculations and assumptions..nothing more..this much I wanted to share...thank you always for all your love..."
Karan spoke to the press and in one of his interviews he stated that marrying Jennifer was a mistake. He felt that he rushed into everything.
But s**t happens
In an interview with Bollywood Life, the actress said, "It was an experience, and an amazing roller-coaster ride. There were some happy and sad moments. But I know that I gave my 500% [to my marriage], and no one can point a finger at me. I don't regret a single day of my life. But s**t happens. I don't feel bitter or hold any grudges. I am in a happy space."
Jenny On KSG's Third Marriage With Bipasha
Jennifer, who is KSG's second wife, said, "I wish them good luck, and a happy married life. I think they make an amazing couple. Marriage is a beautiful thing if two people work on it and want to be together. May God bless them. I feel love is an amazing thing, and if you can feel it for someone, it is great." She even released a statement online to clarify rumours about their divorce and alimony.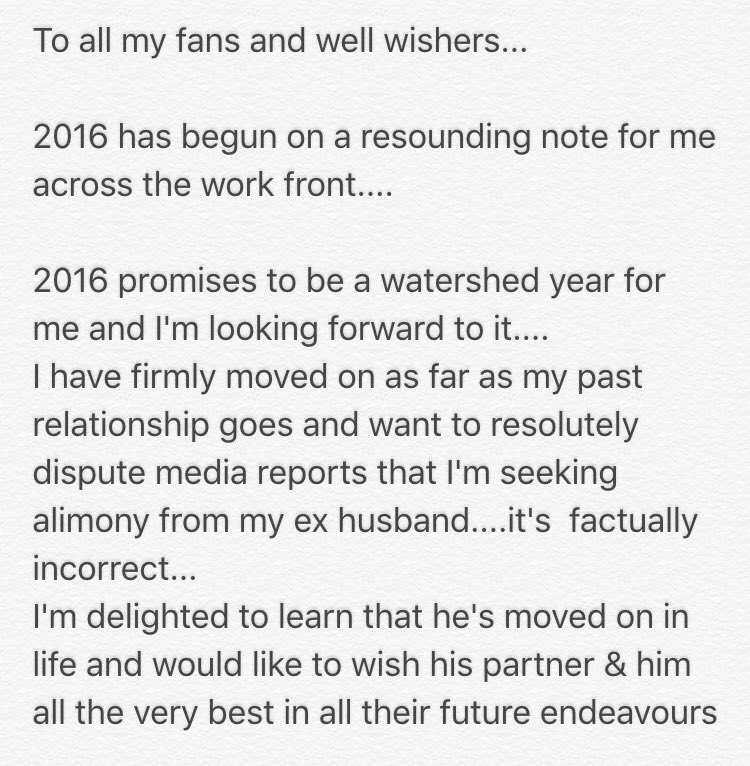 source Twitter
Jennifer on being single: Guys hit on me, and it feels good
It's amazing. I was never totally single in my life, and now in my thirties, I am. Also, now I am more mature, I understand people, and I'm not naive or stupid. Every girl should be single at 30. It's a liberating feeling to be free. Guys hit on me, and it feels good. They get intimidated by me, and I feel powerful. I feel people should have humour in their lives, as it makes it easy to handle any situation. At present, I don't feel a lack of anything in my life.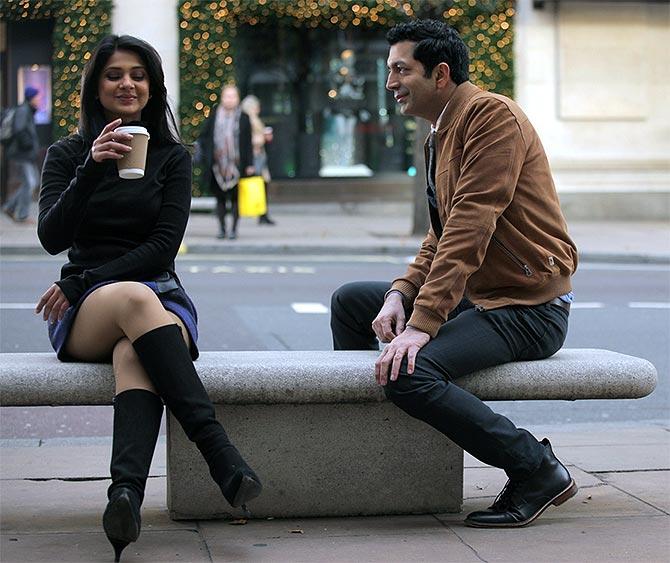 source rediff
Today: Jennifer Winget And Bipasha's beloved Monkey
Today, Jennifer is a part of Sony's new show Beyhadh. Her career has never been better. Karan on the other hand, is more popular as Bipasha Basu's husband and more known for their love that they express over social media. He's quit TV and is trying his luck at the movies. Jennifer's big Bollywood break with Hum Tum fame director Kunal Kohli is shelved for now, which is based on the life of two people who are divorced and trying to marry each other in London. The name of the movie is Phir Se. The trailer is out and has a bit of Hum Tum nostalgia, but the fate of the film is blurred for now.
Jennifer Winget Singh Grover is now Jennifer Winget. The heavy weight surname has been passed on to Bipasha Basu Singh Grover.
Read more: Lost Love Stories - Ranbir Kapoor And Deepika Padukone
Related Content
LATEST REVIEWS
2020, without a doubt, has been a year that has thrown us off guard and sent us on a roller coast... more

From the land of 'Dinder', 'Gomato' and 'Honey Meone' Kiara Advani's Indoo Ki Jawani has landed i... more

Back in 2019 when the remake of Anushka Shetty starrer 2018 horror-thriller Bhaagamathie was anno... more