Meet Neel Sethi, The New Mowgli You'll Fall In Love With!
For an entire generation, The Jungle Book has been synonymous to the memories of Childhood. And this time, it is coming back to evoke all the nostalgia.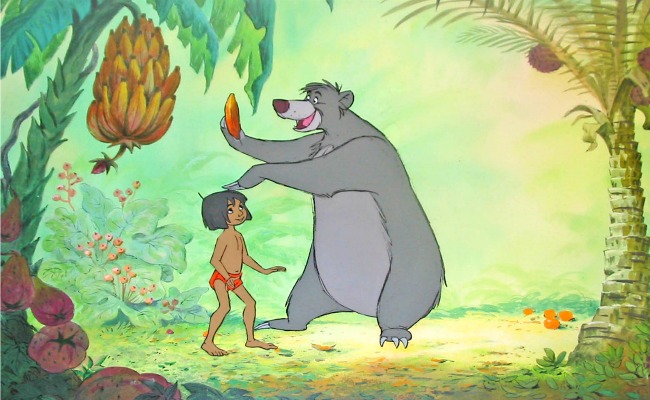 Meet Neel Sethi, the talented kid who is going to play Mowgli in the new Jungle Book film. Decades after Sabu Dastagir essayed the popular role fo Mowgli in the first Jungle Book film, Neel Sethi is taking up the responsibility of portraying the little kid raised in the jungle. Meet Sabu Dastgir, from the Original Jungle Book movie.
Now meet Neel Sethi, as new Mowgli from the new Junglebook Movie.
He was one of the many children who auditioned for the role. The makers of the film had auditioned in India as well, however they ended up finding the perfect face for their Mowgli in New York, closer to Hollywood. And Neel apparently is proving their choice right.
Neel is just like any other 12-year-old, but he will amaze you with his wit and spontaneity.
He has been giving interviews to film critics and interviewers about his experiences regarding the shoots and the way he has tried to deal with the tough scenes and his interest in acting. In an interview with Film Companion, he opens up regarding his experiences of working in Hollywood with big names like Ben Kingsley and Jon Favreau.
A kid as young as Neel is going out and about talking about a film that is being branded as one of the most popular upcoming releases, where he is the only human character in the movie is something which is putting a lot of people in awe. One of the most amazing things about this kid is that he has no issues in tackling tough questions with perfection. He candidly talks about what he liked in the shooting of the film, what he disliked and what is that one thing which he always needs.
Listening to him makes one feel surprised that how this regular 12-year-old transforms into a brilliant actor on-screen. He opens up about how he didn't like shooting in the mud and how the director helped him out while delivering dialogues by holding a puppet and talking back to him. He also tells that he always needs his phone to play games otherwise he would feel lost.
When being asked about Stardom and further plans in acting, he giggles and says that his friends and family do not treat him like a star yet, and he likes it that way. He also confessed that he would like to do the acting part even more and he loves to dance so he might just think about joining Bollywood. Check out the complete interview with Anupama Chopra here:
Related Content
LATEST REVIEWS
Angrezi Medium tells the story of Champak and all the odds he undertakes to make sure his daughte... more

During a promotional event of Baaghi 3, Shraddha Kapoor had revealed that she wants to work with ... more

Thappad comes out as much needed in the times we are living in. Well from the day the trailer of ... more