Ranked: 10 Best Performances Of Rani Mukerji!
From a female oriented socially sulking Raja Ki Aayegi Baraat to an easy to eye deeply absorbing Hum Tum, Rani Mukerji has never let cinematic norms define her. Instead, the actress set her own rules and made everybody believe in them. While you'd see her sweeping you off the feet with a performance like Black, she would make sure she does a Ta Ra Rum Pum to not lose grip of her commercial audiences.
With so much to her credit in a career that stretches to almost 20 years, Rani Mukerji has been a part of some fabulous films. Some worked, some didn't, but her choices were acknowledged every single time. As she gears up to make her big screen comeback post motherhood next year, we made a study of her filmography and ranked some of her best performances to date.
(Also see: 29 Interesting Facts You May Not Know About The Queen Of Hearts, Rani Mukerji!)
Here are 10 of Rani Mukerji's performances ranked:
10 – Bunty Aur Babli
The 2005 comic drama set the tone just right back then. While box office was suffering through continuous mediocre films, Bunty Aur Babli broke the shackles and made for a very amusing watch. Rani's bubbly, over-the-top and over-dramatic character of Babli won a million hearts. Co-starring Big B and Abhishek Bachchan, the film is still ranked high on entertainment quotient.
9 – Laaga Chunari Mein Daag
The intense drama that put her to perform one of her toughest roles to date was a well-made affair. While the Pradeep Sarkar directorial couldn't garner any success at box office, it did evoke a lot of emotions and how good was Rani!
8 – Raja Ki Aayegi Baraat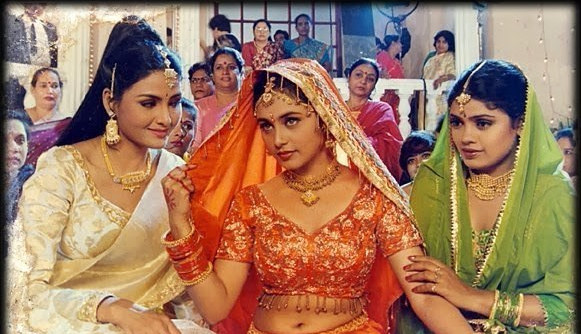 It wasn't all of a sudden that Rani experimented with intense female driven stories. She made her Bollywood debut with a riveting drama and played a rape victim in this film and made her brave intentions clear. Her furious portrayal of a woman who voices her opinions was immensely appreciated.
7 – Veer-Zaara
While she doesn't make it to the title that apparently has two of the three lead characters of the movie, Rani Mukerji as a lawyer went down as the show stopper. Given the excellent cinematic product that it was, Veer Zaara would always be remembered for her confident portrayal of Saamiya Siddique.
6 – Yuva
In a film with as many as 6-8 key characters, Rani still ended up winning the Filmfare award for best supporting actress. While Yuva was much of a team effort held together by Mani Ratnam, the film was one of the most appreciated films back then. Remember the melodious Kabhi Neem Neem?
5 – Mardaani
The last time we saw on her on the big screen was in this gritty thriller and oh boy, wasn't she just kickass? The film would rank as one of the best works Rani has been a part of and adds another feather to her hat that has delivered so many women centric dramas.
4 – Saathiya
The breather that came in 2002 was as refreshing it could have been. While Bollywood was getting tired of clichéd romantic stories filled with melodrama, Saathiya broke the stereotype and emerged as a much better watch. You watch it today and it is as fresh as it was 15 years ago.
3 – Hum Tum
That film that gave India a new shape to romantic comedies, Hum Tum set the standards just right. It won her the Best Actress trophy at all award ceremonies that year and gave us an everlasting treat. She was chirpy, guiltless, vulnerable, distraught, concerned and loving all at the same time.
This just adds up to the absolutely powerful collection of movies where she's only thumping people down, either by actions or by words (in this case.) In an emotionally moving real life incident that shocked the nation, her fearless and unapologetic performance gave depth to the narration and paced everything up. Directed by Rajkumar Gupta, did we have a single dull moment in this movie?
1 – Black
Unanimously, distantly and almost mockingly, this film by Sanjay Leela Bhansali places itself up at the top spot. While we had all known Rani as an actress par excellence, this film just made us think of new adjectives to praise Rani Mukerji. Playing a blind, deaf and mute little girl alongside Mr. Bachchan, Rani convinced us of her prowess and we only have one thing to say to her – "Take a bow lady, Black was magical"!
Rani living up to her name in all literal senses has affirmed this very clearly – She's a queen when it comes to acting! We are only looking forward to her comeback.
If you have any choices that you want to put as honorable mentions, let us know!
Source (Images) - Tumblr
Get personalized recommendations on what to watch across 35+ OTTs only on
OTTPlay
Related Content
LATEST REVIEWS
When the Bhavai trailer arrived a few weeks ago, the internet was abuzz seeing Pratik Gandhi essa... more

If you have read Frank Herbert's 1965 science-fiction novel walking into the theatres to watch De... more

Sardar Udham is not the first or even the second name that comes to mind when one sits down to re... more