9 Reasons Why Kapoor And Sons Is The Story Of Our Lives!
1. Banters between Rajat-Ratna are just like your parents'! And you'd find yourself saying "That's the story of every couple's life"
2. Sibling rivalry is literally the story of your life. You hate them but love them at the same time.
3. When you meet someone so attractive that you end up screwing your chances with them, because you're a loud mouth!
4. The Birthday party they throw for their grandad, reminds you of your childhood birthday bash which your mom used to host at home with cakes, muffins, cookies, soups, and lots of decoration.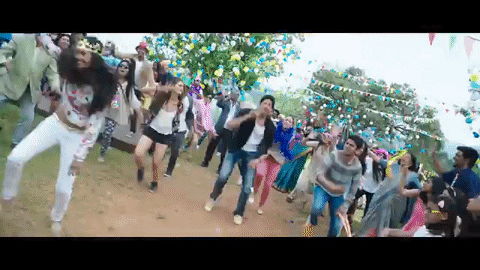 5. Kapoor & Sons brings back small things that people often do with their close ones, like blowing up a cotton ball or eating sugar cigarettes.
6. It reminds you of late night parties you've attended while you fear that your mom will create hassles. But you somehow sailed through!
7. Turning the bottle around and truth and dare is what Kapoor & Sons brings back, proving that this game is never going to end!
8. Shakun Batra shows you the mirror of how death is not the be all and end all of life. Dadu's obession with dying and his last wishes are proof enough to tell us that you should live in the moment. Fretting about it doesn't help! You too imagine how would people behave when you die, or what would your gravestone read, right? So does Rishi Kapoor in the movie!
9. From the mother to the ideal son, everyone has some deep secrets hidden and nobody is perfect.
SPOILER: K&S gives you the confidence to be not ashamed of what you are, what your sexual orientation is, your personality is. That doesn't define you. Love yourself and the poeple around you, the way they are!
This film tells you that every family is dysfunctional, everyone has a problem, it gives you a pinch of reality and if it doesn't give you a solution to it, it teaches you how to make terms with it peacefully.
Last but not the least, the film will provoke you to share your feelings with your loved one's, to express your love for the person who's important to you, to go and hug your sibling, to realise that your parents aren't perfect either but accepting everyone's imperfections, makes life perfect.
Read more: All Reviews Of Kapoor And Sons
Related Content
LATEST REVIEWS
Aren't human beings supposed to be creatures who have their own vices and fallacies? But often ti... more

The tough times of the covid-19 pandemic have certainly made us stop, look around, think and repr... more

Nawazuddin Siddiqui had been shooting for this film called Ghoomketu back in 2014! Yes, this is a... more