Watch: We Hope That Srijit Mukherji And Prosenjit's Bengali Film 'Yeti Obhijaan' Would Break Posto's Record!
Srijit Mukherji will be back yet again in Tollywood (Bengali film industry) and this time he will have the peak Durga Puja release! He is teaming up with his favourite, Prosenjit Chatterjee. But the film is the second film of his most sucessful franchise, Kakababu series. And the film is none other than Yeti Obhijaan, which is based on Sunil Gangopadhyay's 'Paharchuraay Atonko'.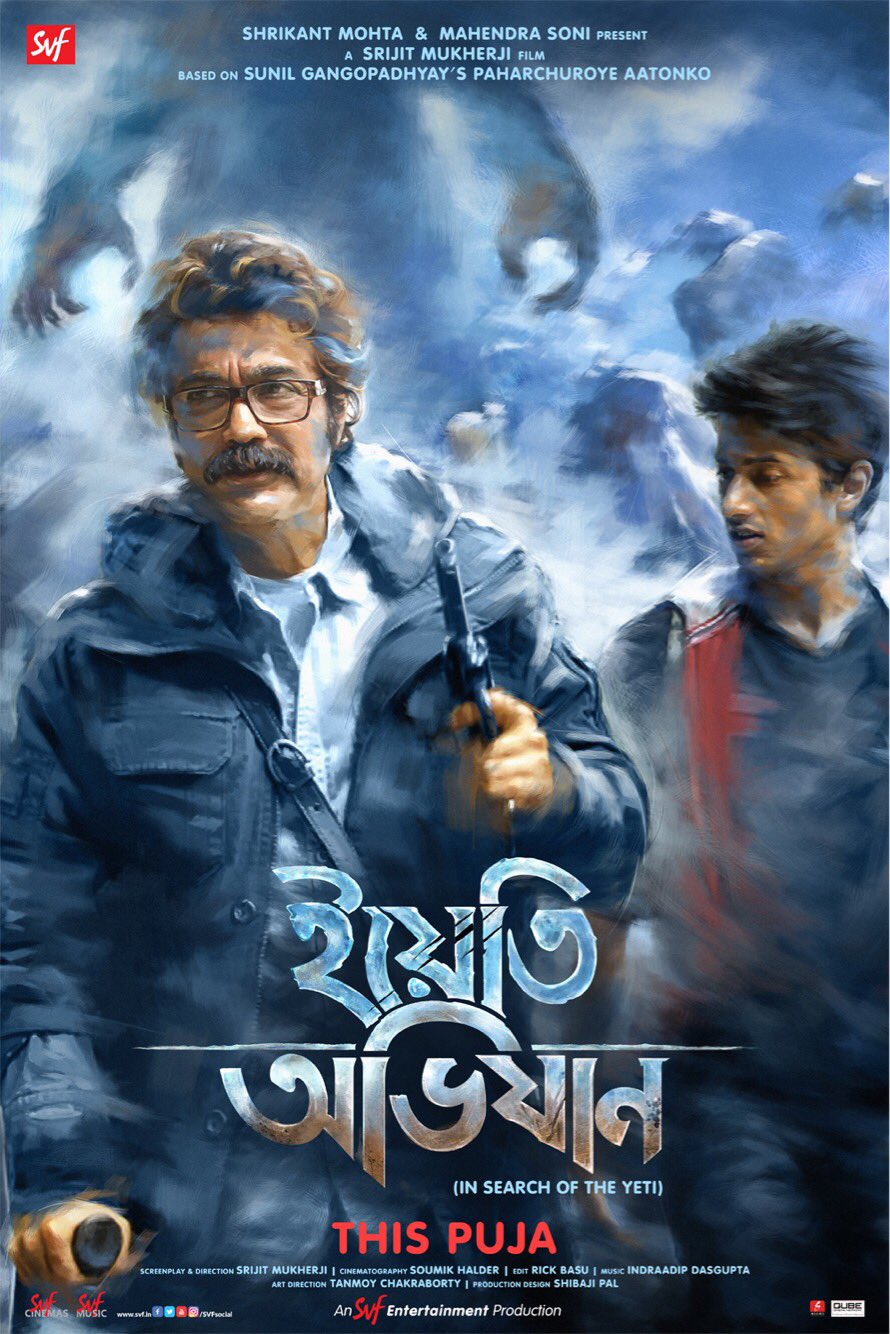 The film will be the second instalment of the Kakababu series after Mishawr Rawhoshyo, which was the biggest hit of 2013 at the Box office. Given that Srijit Mukherji has a record of delivering superhits on Puja ( his Puja releases include Autograph, Baishe Shrabon and Mishawr Rahoshyo), would Yeti Obhijaan be able to create a similar impact at the box-office? Let us analyse the trailer.
The trailer follows Kakababu and Shantu on their journey to find out a legendary beast called the Yeti, who has unleashed terror. Whether it really is the beast or the work of a person is what the film is all about!
The visuals of the trailer are enchanting but there are many moments that will feel unreal, like the one where Kakababu decides to climb Mount Everest! Yes, this might be symbolic, but it stretched a little far!
Also Kakubabu's beight colored hair proved a little distracting in the trailer.
Hopefully, this film will prove to be the game changer for Srijit Mukherjee once again, after his Bollywood debut did not turn out to be sucessful. check out the trailer here:
Related Content
LATEST REVIEWS
What makes a Bollywood masala film become a hit at the box-office? There's always action, romance... more

Imagine this- a husband and wife are discussing about their child. The husband reads from a magaz... more

Aren't human beings supposed to be creatures who have their own vices and fallacies? But often ti... more