Anupam Kher's Upcoming Movie The Accidental Prime Minister Will Definitely Bring These Questions To Your Mind
Anupam Kher is all set to steal every superstar's thunder with his upcoming film The Accidental Prime Minister. The movie is based on author Sanjaya Baru's book, The Accidental Prime Minister, the making and unmaking of Manmohan Singh, and is directed by Hansal Mehta which will release in 2018.
If you see the amazing transformation of Anupam Kher in the poster as MMS, you'll be damn impressed. This looks like one of those amazing movies where the makeup artists do wonders to transform lead actors into popular icons or people.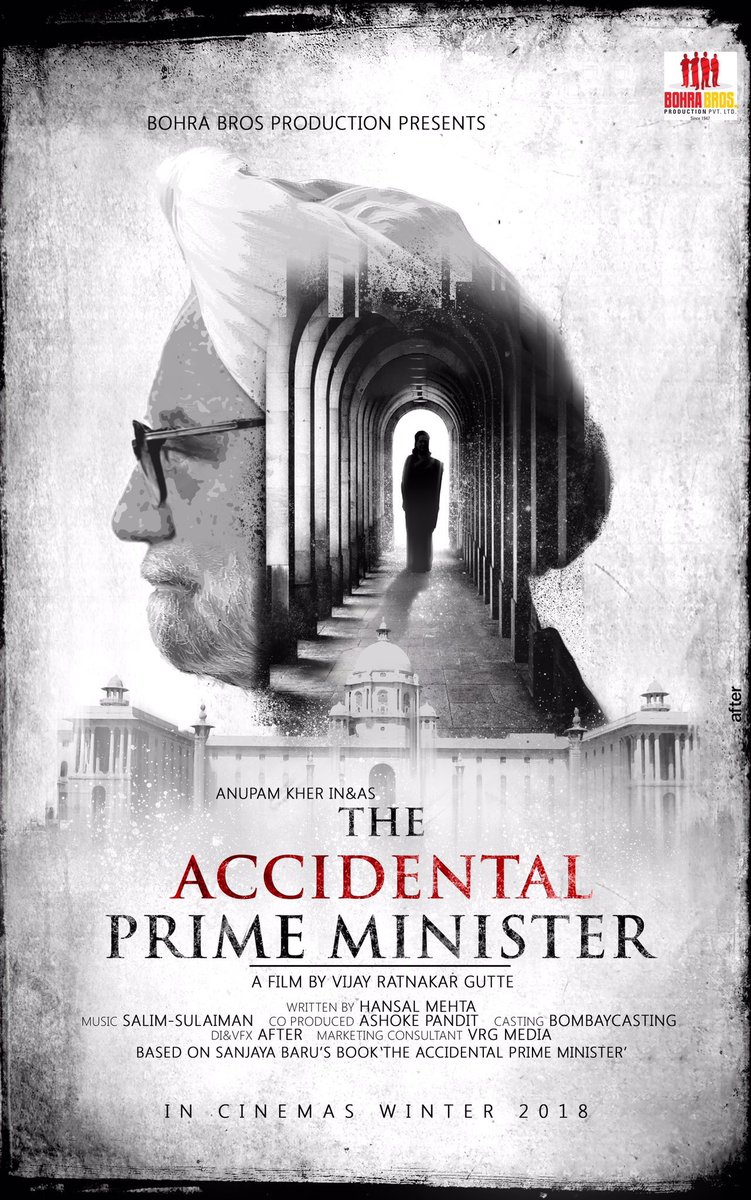 There are five questions that will come to your mind when you see the first look.
1) Who will play Sonia Gandhi?
The poster shows the image and shadow of Sonia Gandhi, so we're really intrigued about which actress will play this historic part.
2) Will they show the scams and reveal more details about investigations?
Manmohan Singh after the release of the book had said, "It is an attempt to misuse a privileged position and access to high office to gain credibility and to apparently exploit it for commercial gain. The commentary smacks of fiction and coloured views of a former adviser." We wonder what the movie with reveal!
3) Will there be a scene of Modi's oath taking ceremony, where MMS sat in the second row of the audience?
Those of you who followed and watched Modi's oath taking ceremony, Manmohan Singh sat quietly in the audience in the second row, perhaps rightly reflecting that he was indeed an accidental prime minister.
4) Who will play Narendra Modi?
Will there be a mention of Modi? Will an actor play his role? We wonder!
5) Will this movie even release?
With the given amount of denials around the book, we wonder if this movie will make it to the theatres, considering our countrymen watch movies over reading books.
Going by some Twitter reactions, we also wonder if the movie has any dialogues! You know what we mean right?
Get personalized recommendations on what to watch across 35+ OTTs only on
OTTplay
Related Content
LATEST REVIEWS
Kriti Sanon and Pankaj Tripathi are two incredibly talented actors who have shared the screen twi... more

There has been quite some chatter about Ek Duaa. The film, which stars Esha Deol Takhtani and can... more

Priyadarshan lovers in Bollywood are in for a disappointment as the filmmaker returns to Bollywoo... more