WATCH: Arijit Singh Captures All The Shades Of Love In Kahaani 2's New Song, Mehram!
Kahaani 2 trailer was one heck of a thriller that made us so impatient about the movie. And now the first song from the film is here. Mehram, which is sung by Arijit Singh, is absolutely bautiful to say the least.
Also see: Here's Why Vidya Balan Is An Actress With A League Of Her Own!
The song has Arjun Pampal sitting and reading the diary of Durga Rani Singh/ Vidya Bagchi and reliving her life through her words.
The visuals of the song will touch your heart. It reveals the relationship between Vidya and Binny. The motherly affection and the purity and beauty of this relation is beautifully brought out.
It also shows a companionship that Vidya shares with a man (played by Bengali actor Tota Roy Choudhury).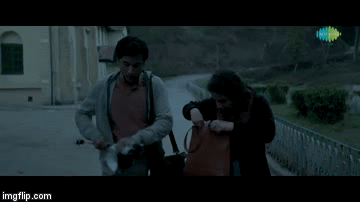 The video also intensifies the mystery. It seems that the movie can prove to be one of the best thrillers of the year!
Arijit Singh weaves magic with his voice in the song. You can't help but fall in love with this one. Hear/ watch the song here:
Related Content
LATEST REVIEWS
Parineeti Chopra starrer The Girl On The Train has been one of the most awaited films. Well, I re... more

Lara Jean Covey has the most perfect boyfriend in Peter Kavinsky but together their happily ever ... more

Rags to riches stories we've grown accustomed to end up sounding distant cousins of Disney fairy ... more