5 Important Life Lessons Zindagi Na Milegi Dobara Taught Us
There are many good movies that are produced by Bollywood each year. But truly great ones are much more rare.
Zindagi Na Milegi Dobara is a great movie. On the face of it, the movie is a fun road trip movie. But as the plot progresses, the movie becomes something else, even though the trip continues.
Boasting a stellar cast and incredible soundtrack, the movie not only provided wholesome entertainment but subtly affected our lives.
Here are the most solid takeaways from the movie:
MAKE THE RIGHT CHOICES, NO MATTER HOW HARD THEY MAY SEEM RIGHT NOW.
THERE IS ALWAYS TIME TO MAKE MONEY; DON'T LET THE RACE BLIND YOU COMPLETELY.
YOU DON'T HAVE TO KEEP GOING OUT OF YOUR WAY TO MAKE OTHERS HAPPY.
MAKE JOKES, BE SILLY, BEHAVE LIKE AN IDIOT. YOU ARE NOT PROVING ANYTHING TO ANYONE BY BEING SO SERIOUS ALL THE TIME.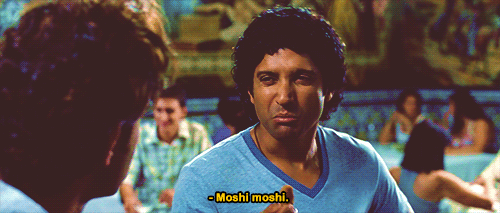 DON'T OVERTHINK AND JUST FOLLOW YOUR HEART. THE REST WILL FOLLOW.
Read more: 14 Years of Devdas: 5 Things We Remember This Big Screen Bravura For
Get personalized recommendations on what to watch across 35+ OTTs only on
OTTplay
LATEST REVIEWS
Kriti Sanon and Pankaj Tripathi are two incredibly talented actors who have shared the screen twi... more

There has been quite some chatter about Ek Duaa. The film, which stars Esha Deol Takhtani and can... more

Priyadarshan lovers in Bollywood are in for a disappointment as the filmmaker returns to Bollywoo... more