Box Office Report: Rustom Leaves Mohenjodaro In Dust!
Mohenjodaro and Rustom were left to clash at the box office this weekend. Their sparring has left Mohenjodaro running for cover as expected earlier. With Akshay kumar-starrer Rustom doing better than the period drama Mohenjodaro as forecasted by the market experts.
Mohenjo Daro is releasing in about 2300-2500 screens, while Rustom has been allotted 2000 screens. The budget for Rustom is close to 50 crores while Mohenjodaro has to cross 100 crores to earn what Gowariker and team has spent already. Top that with 10-15 crores for promotions as well.
According to the recent reports, Rustom had earned 14.11 Crores while Hrithik and debutante Pooja Hegde -starrer could manage only 8.87 crores on the opening day.
But with the extended weekend due to Independence day holidays, expect much better business for both the movies. The audience for both the movies is a little bissected as Mohenjodaro will appeal more to the multiplex audience. While Akshay-starrer has a mass appeal and will be doing fine even in the single screens around the country, owing to its relatable retro touch.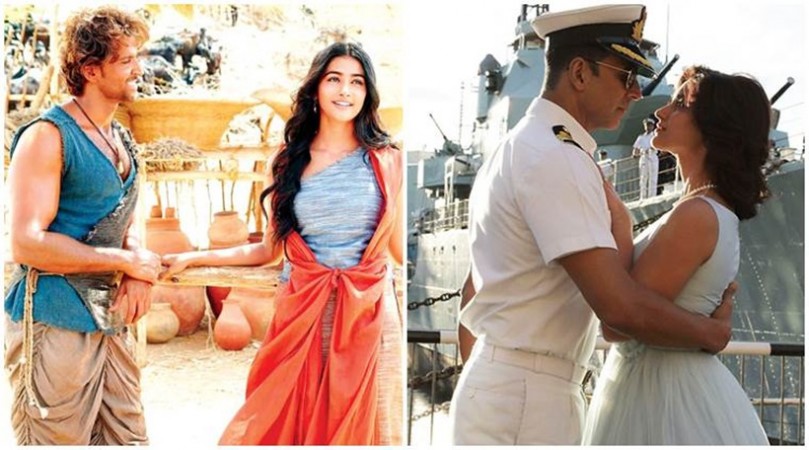 If Rustom continues at its current pace then, Akshay could be charting an unprecedented run into the history books making him the first actor to deliver three,100 crore hits in a single year. On the other hand Hrithik is doing his first movie in two years and its really important that the movie does well.
Disclaimer: Stated box-office numbers are borrowed from several news reports