Ranked: 10 Bollywood Stars With Most Box Office SUPER HITS
It's tricky for a film to get a box office verdict as 'Super Hit'. The status of a Super Hit reflects a number of aspects such as:
i) the film is a solid hit to begin with
ii) the film has yet not been able to multiply its profit manifold
iii) the film has done very good business yet not good enough to become a blockbuster
iv) the film has been able to impress most sections but not all.
In simple words, when a film more than doubles the investment of distributors, it is given the verdict of a super hit. It's not easy for anyone to shed out super hits just like that. Digest this for a fact: stars like Hrithik Roshan, Ranbir Kapoor, Shahid Kapoor have not been able to make into this list since the minimum criteria for these rankings was at least 3 super hits.
So before you scroll through to find out where your favorite actor stands in the list, we suggest you read these pointers first:
Minimum threshold considered for this list is 3 SUPER HITS to credit.
Only SUPER HITS have been considered in this list, not HITS, BLOCKBUSTERS or ALL TIME BLOCKBUSTERS!
The list only includes male actors, we'll make a separate list for female actors.
Only actors with debuts in the 90s or late 80s have been considered.
In case of a tie, the actor with higher adjusted gross has been placed above.
We earlier made rankings of stars with most Blockbusters, you can take a look at it here: Ranked: Stars With Most Box Office Blockbusters
So let's start with the rankings:
Rank 10 - Aamir Khan – 3 Super Hits
Despite being the biggest box office ruler in Bollywood right now, Mr. Perfectionist finds place at the bottom of this list. While he has a number of Blockbusters and All Time Blockbusters to his name, maybe it's a sign of his extreme perfection that he doesn't just settle with Super Hits.
Ishq – 18 Crores
Fanaa – 52 Crores
Taare Zameen Par – 63 Crores
Rank 9 - Ajay Devgn – 3 Super Hits
One number 7 is Ajay Devgn with as many super hits to his name as Aamir. However with total collections of his two other movies surpassing Aamir's adjusted gross, he finds a place above.
Ishq – 18 Crores
Singham – 101 Crores
Singham Returns – 139 Crores
Rank 8 - Sunny Deol – 4 Super Hits
The Bollywood Hulk besides possessing some of the biggest Blockbusters to his credit has four super hits to his name too. While he made a fabulous debut with Betaab, his initial years also included movies like Tridev, Ghayal and Darr that were all Box Office super hits.
Betaab – 5 Crores
Tridev – 9.50 Crores
Ghayal – 6.50 Crores
Darr – 10.75 Crores
Rank 7 – Govinda – 4 Super Hits
Comedy in the 90s was synonymous to Govinda and that's evident with the number of super hit comedies the actor has delivered in the era. All four of these movies have been made in collaboration with David Dhawan as director.
Raja Babu – 8.2 Crores
Coolie No. 1 – 12 Crores
Saajan Chale Sasural – 13 Crores
Hero No. 1 – 17 Crores
Rank 6 - Varun Dhawan – 4 Super Hits
The only actor of the current generation to have made here is Varun Dhawan. The actor with a golden tough to his filmography is yet to find a flop. With two out of his four super hits coming in 2017 itself Varun has been living a dream run.
Humpty Sharma Ki Dulhania – 76 Crores
ABCD 2 – 106 Crores
Badrinath Ki Dulhania – 126 Crores
Judwaa 2 – 137.8 Crores
Rank 5 – Jackie Shroff – 5 Super Hits
Jackie Dada holds the honor of being in the top 5 of this list since he has five super hits to his credit, most of which released in the 80s.
Hero (Official figures unknown)
Khalnayak (Official figures unknown)
Karma (Official figures unknown)
Ram Lakhan (Official figures unknown)
Tridev – 9.50 Crores
Rank 4 - Anil Kapoor – 5 Super Hits
Anil Kapoor has been fairly consistent in terms of delivering grand successes at the box office right from the 80s. While he had a super hit collaboration with Subhash Ghai, his grip at the box office didn't loosen up even until the recent times.
Karma (Official Figures Unknown)
Ram Lakhan (Official Figures Unknown)
Biwi No 1 – 24 Crores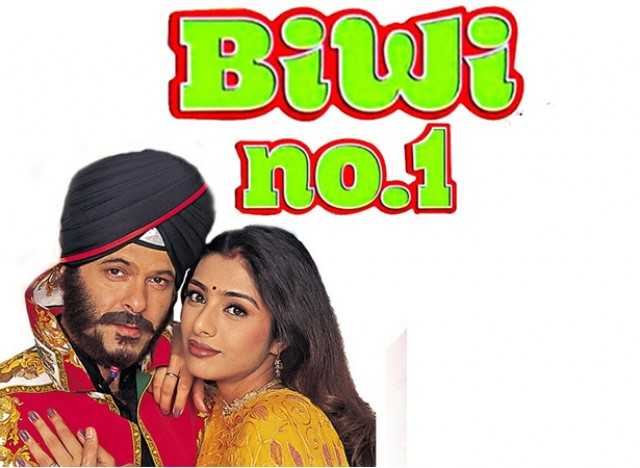 No Entry – 43 Crores
Race – 61 Crores
Rank 3 - Shah Rukh Khan – 5 Super Hits
With as many super hits to his name, Badshaah must be given credit for having quite a few Blockbusters and All Time Blockbusters to his name. However when it comes to delivering Super Hits, he is just behind two actors of the same league as his. Although, Kal Ho Na Ho's inclusion in the list was very debatable since most reports claimed the film was only a hit. However, given its box office collections back in 2003, we've put it in the Super Hit category.
Darr – 10.75 Crores
Mohabbatein – 33.25 Crores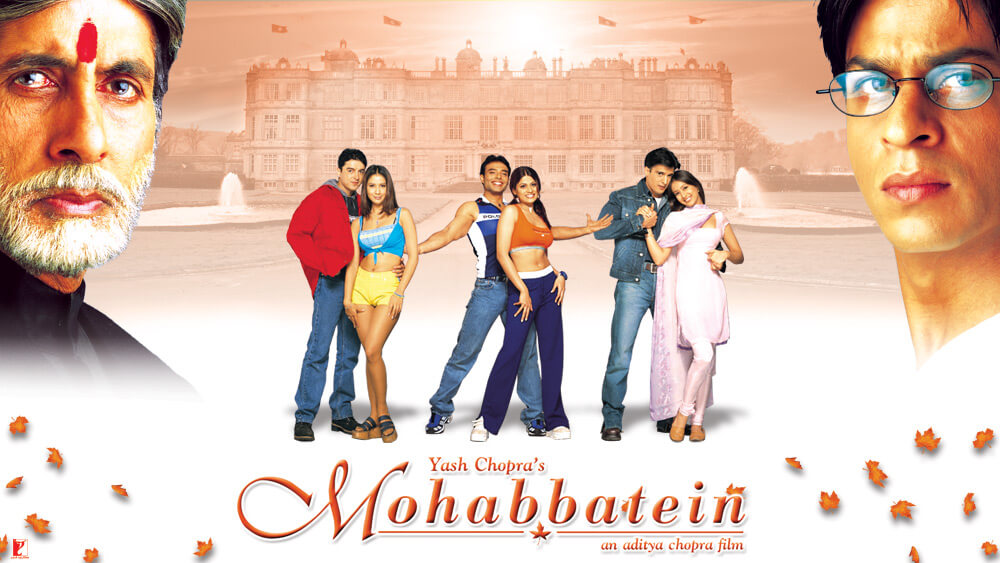 Kal Ho Naa Ho – 38 Crores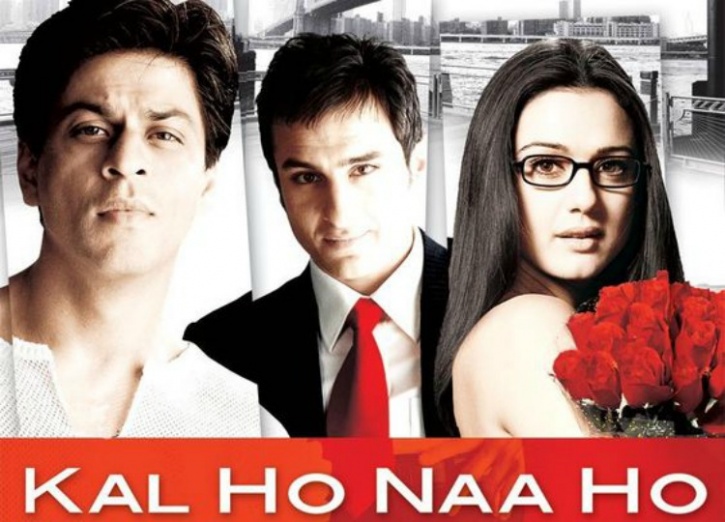 Veer Zaara – 41 Crores
Happy New Year – 203 Crores
Rank 2 - Salman Khan – 6 Super Hits
The man who found the top spot in the Blockbusters list has to make peace with rank 2 this time around. With half a dozen super hits to his name, Salman Khan asserts his dominance right from the very start. While most of his movies in the last seven years have been blockbusters, his record still places him high in this one.
Saajan – 10 Crores
Sanam Bewafa – 5.75 Crores
Biwi No. 1 – 24 Crores
No Entry – 43 Crores
Wanted – 61 Crores
Prem Ratan Dhan Payo – 211 Crores
Rank 1 - Akshay Kumar – 7 Super Hits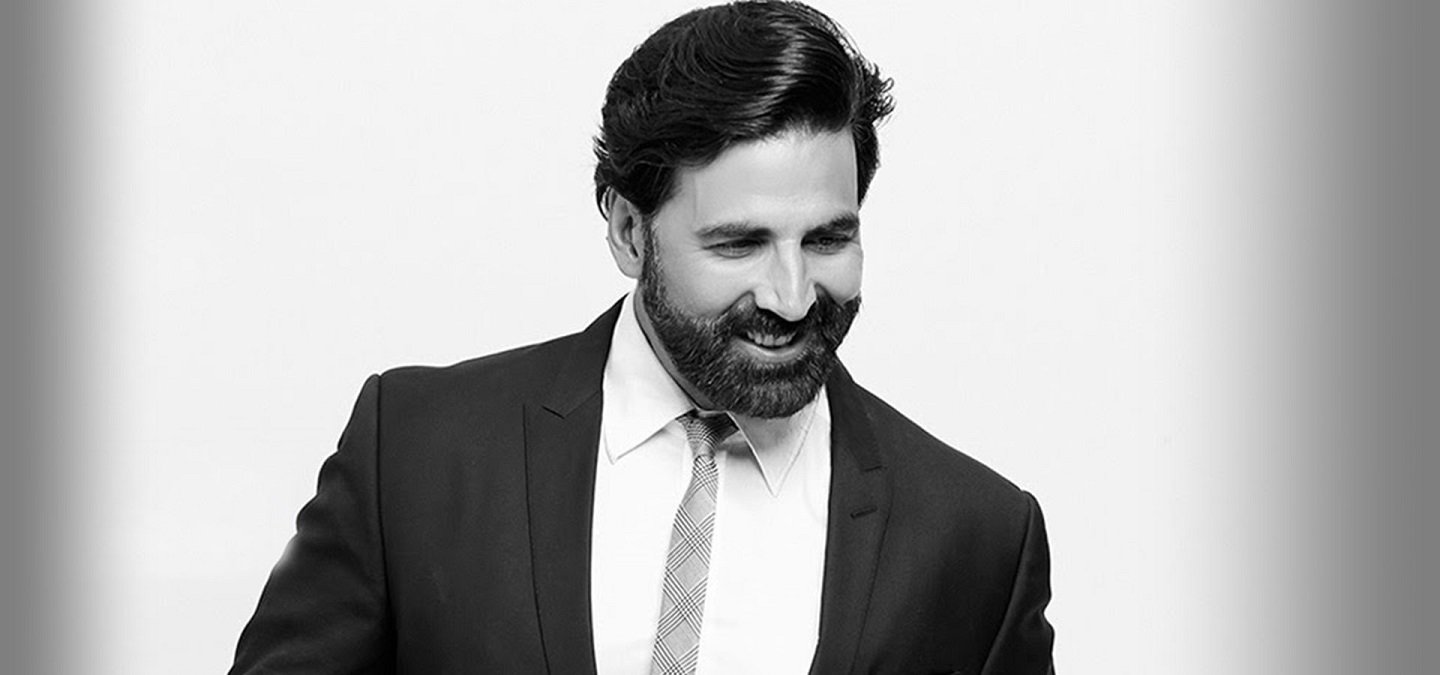 Topping the list with an unmatched seven Super Hits in his filmography is the National Award winning actor Akshay Kumar. Interestingly, all of Akshay's super hits have come in the last ten years or so. While he also has a number of blockbusters to his credit, Akshay as it turns out is leading the race of Super Hits.
Phir Hera Pheri – 42 Crores
Singh Is King – 69.50 Crores
Housefull 2 – 118 Crores
OMG – Oh My God – 83 Crores
Airlift – 128 Crores
Rustom – 127 Crores
Toilet Ek Prem Katha – 134 Crores
Super Hits signify Superstardom!
Related Content
LATEST REVIEWS
There is something about anthologies that I really like. It's difficult to decide if it's how the... more

When the teaser of Hello Charlie released, fans were quite impressed. The hero, our very handsome... more

Abhishek Bachchan's The Big Bull had been announced years back and last year, the fact that it wi... more