WATCH: The Trailer For This Nawazuddin Siddique Movie Has Beaten All Other Film Trailers Ever Made!
There used to be a time when trailers were not known to the general audience. Those were the times when Doordarshan was THE channel in India and the other satellite channels had just started. Gradually, we saw a humungous growth and in no time, there was internet in our lives. This changed marketing and brand promotion forever.
When it comes to promoting a film, many new ideas have been used and reused. There were trailers, then teasers and song promos, and then gradually even second trailers to build up the audiences' curiosity. Many a times, a film was marred by the drab trailer that was released, or the film could not live upto the hype that its trailer created! We have seen the format undergo many changes. But looks like Nawazuddin Siddique's upcoming film's trailer has just raised the bar for GenY!
The trailer of Monsoon Shootout is first of its kind interactive trailer. Confused? Well, allow us to explain.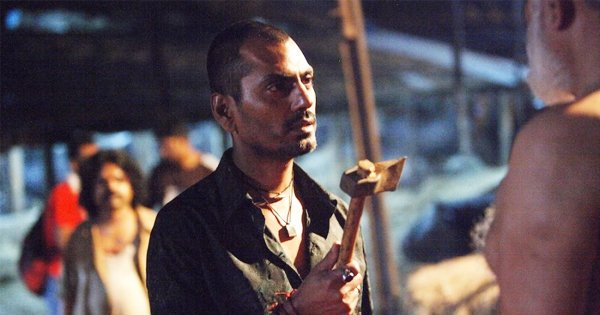 So the trailer begins with the cat and mouse chase where the cop- Adi, faces the dilemma of whether to shoot a man, who is suspected to be a serial killer. The fun part here is that the dilemma is not just his but yours too. After some 1.5 minutes, you, like the rookie cop Adi, is also given the choice, and then the trailer will proceed according to your choice.
If you choose to shoot, you will be directed to one course or journey of the film that is very different from what you'll be shown if you choose not to harm the man. This keeps alive the thrill and ambiguity of what is going to happen in the film. This is one heck of a thriller where the trailer itself does not tell you if the suspect is actually the criminal or not! This is one heck of a trailer which has probably generate tremendous curiosity in you!
Like all other Anurag Kashyap films, this too has quite a lot of bloodshed. Nawazuddin Siddique will look sinister if you choose one course of action! But Vijay Verma is the man in the trailer!
Check out the trailer here: