Salman Khan Reveals The Real Reason Why He Went For Hair Transplant
This could just be Salman Khan's most candid interaction in 2017! He closed the first day of Hindustan Times Leadership Summit 2017 and spoke audaciously over everything under the sun, with a sore throat. He repeated his own dialogue saying that he was there to be a part of this event despite being ill because he never breaks any commitment.
Salman Khan on hair transplant
He revealed how hair transplant has helped him and he's not shy of accepting it. Salman told the story of how he burnt his hair like a pizza while shooting for the movie Veergati and underwent hair transplant. It is evident that Salman Khan does take medical help to look handsome at the age of 52.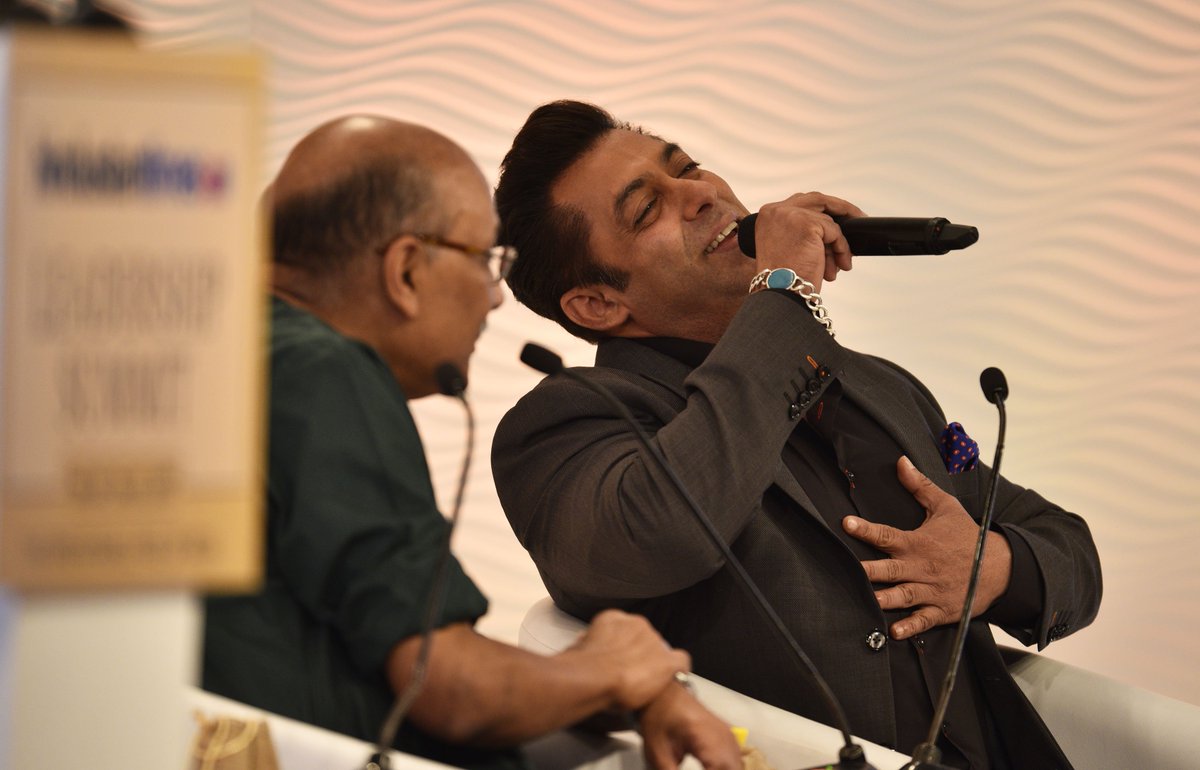 Casting Couch in Bollywood
"Agar beautiful ho, man ya woman, koi na koi pass to marega!" he said as he explained that it's disgusting if such things exist. However he said, "I have not heard anything like this." Salman expressed that if he hears something of this sort where anybody has to compromise to make their way in Bollywood, "I'll take him down to the cleaners."
Does Salman Khan enjoy hosting Bigg Boss?
He said if you haven't peeked into a neighbours house every, "Roz 10:30 mauka milta hai." He was also asked if Bigg Boss is scripted, to which he replied, "It's not scripted at all….How twisted the creative team would be…but this is where the country is going." He shared his opinion saying celebrities talking rubbish are fools. Their careers are short-lived. They do these things to stay in the house one week longer, but they will not get any work when they come out. Stars who have behaved well inside the house have got respect and a lot of work outside the house.
"Nobody wants to work with badly behaved ill-tempered person. There's so much to learn from Bigg Boss, but this is where the country is going," he added.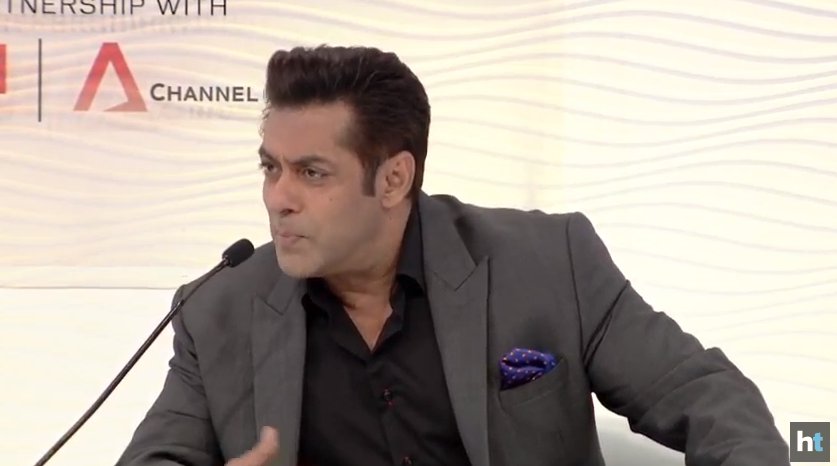 Salman Khan on Padmavati Controversy
Salman Khan was also asked to express his views over the ongoing Padmavati Controversy where he said that it's not fair to hurt anyone's sentiments, but it's also unfair to comment on a film without seeing it.
He joked how Sanjay Leela Bhansali has offended him when he gave him two big hits and he signed SRK for the third. Speaking about the delay of the movie he added, "Nuksaan zaroor hota hai…. Business 100% girta hai… theatre mein koi nahi jaata darr ke maare."
"Jo successful aadmi hota hai wo talent management company ko kaam deta hai. But most of them want to sign big stars. They should concentrate on people who have the potential. The cost of production has become so high that no one wants to risk it."
He also said that he did not know the meaning of nepotism until Kangana Ranaut spoke about it.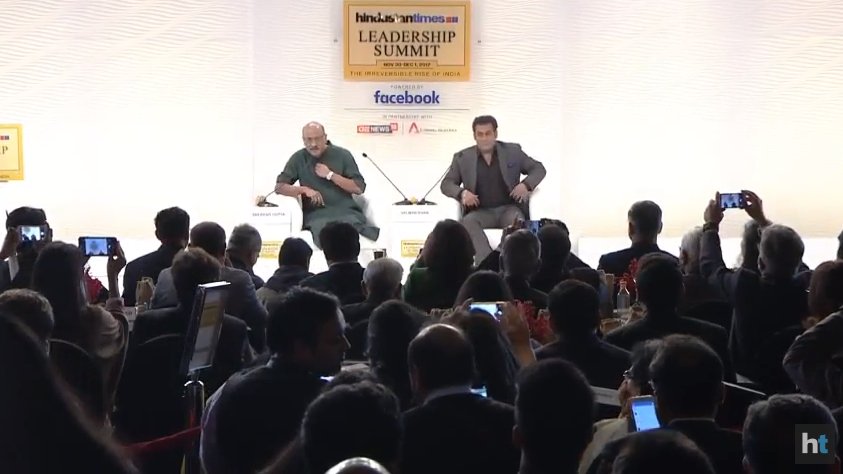 How does Salman Khan deal with failure?
"The unluckier you are in love, is the lucky you are actually," he said. He accepted that dealing with failure is difficult as he explained how his ambition in life was to earn 10 Lakh rupees and get 2000 from it, which he did in his second movie. The rest of it he says is a plus and extra. "I've got the most amazing life," he added.
Salman Khan on being secular
He reiterated that his father is a Muslim and mother is a Hindu. "Main apne aap ko isnaan bulata hoon." He explained how no one in the industry cares about religion and that everyone addresses each other as dada, baby, baba, ji etc.
In general he emphasised how much he respects the Supreme Court, CBFC and every one else in general in the country. Salman was extremely witty and cordial despite being in a really bad state of health.
Watch it here -
Updated: November 30, 2017 06:03 PM IST