5 Salman Khan Movies That Prove Bhai Should Never Experiment!
We are terrible audiences, we never let Bhaijaan experiment with cinema! Yes, while on one hand we keep complaining about his usual choice of cinema, on the other hand when he does experiment, we give him a cold shoulder. But to give ourselves some credit where it's due, Bhai's record of experimenting with cinema has been terrible. Not that his filmography boasts of similar kind of movies, Salman has always faltered when he's tried to experiment.
If anything the cold response to his latest release Tubelight suggests, it is that Salman Khan and experimenting cannot go hand in hand. So here we pick the five movies that prove Bhai should stop thinking about experimenting anymore:
Khamoshi: The Musical – 1996
This Sanjay Leela Bhansali film was special in a lot of sense. The film that had Nana Patekar and Seema Biswas play special characters did not really have Salman in a very unique role, but the film was quite unique in its own way. This was one of the first major experiments of his career where he chose to go out of the commercial realm. However, the film ended up as one of the biggest failures of the year.
Phir Milenge – 2004
This Rewathi directorial was all heart! All it could achieve at the box office was really nothing. While the film was made on a very noble subject of AIDS awareness, the film just wasn't meant for commercial audiences. Also starring Shilpa Shetty and Abhishek Bachchan, Phir Milenge was one of the most disastrous flops of 2004.
Kyon Ki – 2005
Almost a year later when he decided to experiment again, it fell flat without surprising anyone. While the Priyadarshan starrer was essentially a romantic movie, the tragedy quotient with Salman playing a mentally challenged character couldn't impress the viewers. The film that released on Diwali was a major let down and flopped at the box office. Kyon Ki was just another display of experimenting going wrong with Salman Khan.
Veer – 2010
Going a step ahead and turning a screenwriter for this one, Veer as an experiment was catastrophic to say the least. While he had got his rhythm back with Wanted just a few months back, trying a genre of period action film backfired bigtime. It was for the first time Salman had ventured into a period movie of a big scale, but the fate didn't change for him at all.
Tubelight – 2017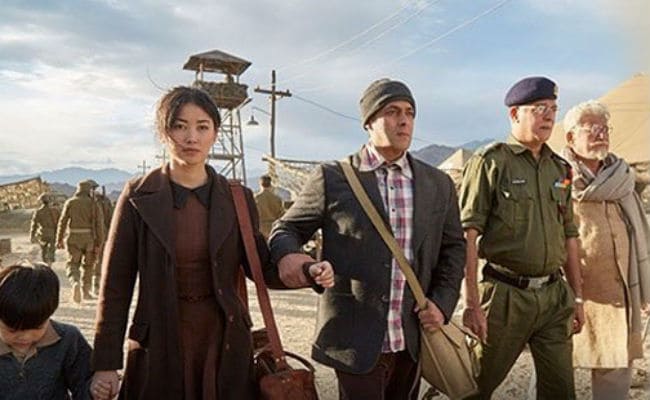 Latest entrant in this elite club is this latest Bhai release. While he had delivered a series of hits banking on his larger than life action image, Tubelight once again proved why viewers are just not interested in him playing such roles. Yes, the film is a boring ride that tests your patience but that doesn't change the story of experimentation going wrong with Salman Khan.
Salman Khan can do almost anything in the world. Experimenting? Not Quite!
Updated: February 04, 2019 06:33 PM IST