6 Bollywood Jodis Who We Have Seen On-Screen Again Despite Terrible Chemistry!
So many times we have come across Bollywood films which had great performers and a strong storyline. Our expectations too get sky high seeing the best and hottest actors pairing up with some of the most gorgeous and strong actresses. When two super performers come together, we normally think that the two will set fire on-screen. But many a time the result is just the opposite of what we expect- the chemistry shared by the co-stars disappoints us.
Also see: 20 Bollywood Pairs That Had The Worst On-Screen Chemistry
Generally, these stars refrain from doing a film with each other if their first film has not worked well. But there are many stars who give their on-screen chemistry a second chance (sometimes even third or fourth). Check out these 6 Bollywood pairs who have come together again despite a terrible on-screen chemistry in the first film:
1. Akshay Kumar and Sonam Kapoor
The moment the two began to flirt and romance in Thank You, we knew that our insides are cringing. The two just did not hit the right note, ever. But they will be sharing screen space once again in Padman and we can just hope that this time it is better!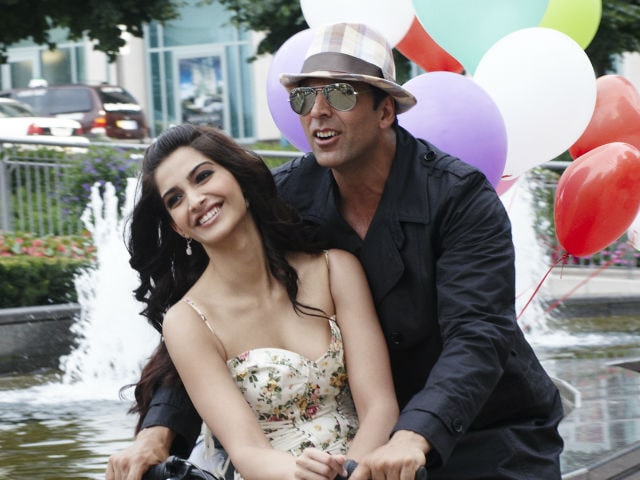 source- ndtv
2. Saif Ali Khan and Kareena Kapoor
The two may be husband and wife in real life and maybe enjoying marital bliss, but to be honest, their on-screen chemistry is just terrible. Right from Kurbaan to Tashan to Agent Vinod, the spark was just not there.
3. Imran Khan and Kareena Kapoor
While we cannot complain even a bit about Ekk Main Aur Ekk Tu, we, at least for once, had definitely felt that the chemistry could have been better. The underplayed chemistry was a necessity too in the film and therefore, when they were together once again in Gori Tere Pyaar Mein, it was just disastrous!
4. Salman Khan and Sonakshi Sinha
To be honest, it looked like Salman was romancing a kid, which was actually the case too! As good as the film or the dialoguebaazi had been, the chemistry between the two wasn't good in Dabangg. They came together once again in the second installment of the film and we can only hope they do not appear together.
source- india today
5. Salman Khan and Jacqueline Fernandez
Kick was all about Salman Khan and not just the chemistry but Jacqueline's character too looked farcical (c'mon, she was a psychologist who did not even have an inkling about Salman's nature, duh!). But the two are appearing once again in an upcoming film.
source- filmibeat
6. Shahid Kapoor and Alia Bhatt
Everything about Shandaar was contradictory to the name of the film. Even performers like Shahid and Alia and director Vikash Bahl could not save the film. The most disappointing bit was Shahid and Alia's chemistry! They came together once again in Udta Punjab and this time it was way better than the previous time!
source- Bollywoodlife