Anniversary Special: 5 Bollywood Films Where Ashok Kumar And Kishore Kumar Created Magic Together
Ashok Kumar or Dadamoni as he is fondly remembered was born today in 1911 as Kumudlal Ganguly. He is a Dadasaheb Phalke and Padma Bhushan award winner. He was born to middle-class parents and his father was a lawyer. One of the most iconic actors to have ever graced the silver screen, he was also the highest paid actor in Indian Film Industry in the 40s and early 50s. He was the eldest of 4 children and had one sister Sati Devi and brothers Kalyan (later Anoop) and Abhas (later Kishore).
Abhas Kumar was born on 4th August 1929 and his fans remember him his adapted screen name, Kishore Kumar. He was one of the most successful playback singers of all time, he won 8 Filmfare awards and was an all-rounder in the cinematic world. He was a great actor, writer, lyricist, producer, composer, and screenwriter. He was also known for his wonderful comic timing. He passed away on 13th October 1987 that also happened to be his elder brother Ashok Kumar's birthday.
In remembrance of the talented brothers, here are 5 films in which they came together onscreen and created magic:
Bhai-Bhai (1956)- The film is a family drama directed by MV Raman and featured the 2 brothers in lead. It focused two brothers coming together as a family after the younger one runs away at an early age and the elder brother leaves his wife and kid at home for another woman.
Bandi (1957)- Its another social drama directed by Satyen Bose and it was the first film to feature the 3 Kumar brothers Ashok, Kishore and Anoop together,

Raagini (1958)- The family drama starred Ashok Kumar in the lead role and also had Padmini and Kishore Kumar. in major roles.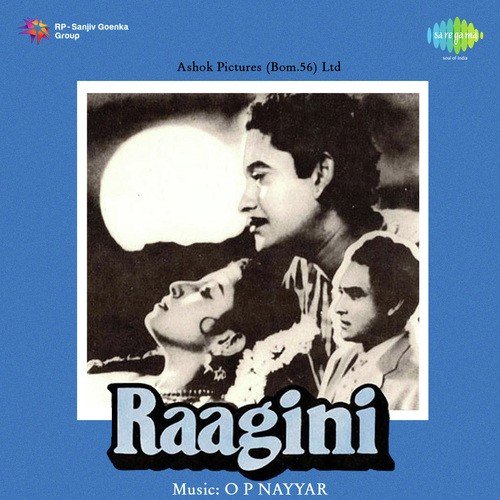 Chalti Ka Naam Gaadi (1958)- The film featured the 3 brothers and Madhubala. The music was given by SD Burman and the Kishore sang most of the sings along with Asha Bhosle. The film was a huge success.
Door Ka Rahi (1971)- The film was directed by Kishore Kumar himself who also wrote the film and featured Tanuja, Ashok Kumar and himself in major roles.