10 Women We Would Love To See A Biopic On In Bollywood
Bollywood's current obsession with biopics is one of the most evident trends in Indian Cinema in the last couple of years. Audiences have also lapped up the real journey of the real people, some known some unknown. But even though Bollywood has churned out one biopic after the other in the last few years, the number biopics made on women remains fairly low.
So, here are 10 women whose stories Bollywood should consider making a biopic on. From love to drama, to fun, to controversy while some are ready to be the next blockbusters, some are just gripping and inspirational tales that people deserve to be told.
Madhubala
Source: mr. and mrs. 55
One of India's original divas, Madhubala is still considered one of the most beautiful faces to grace Indian Cinema. Her beauty and success were both unparalleled and her personal life was by no means uneventful. A behind the curtain sneak peek into the most glorious era of bollywood would definitely be an added bonus. How cool would it be to see some Mugha-e-Azam shooting bloopers?
Mayawati
The journey of Mayawati to become country's one of the most talked about politicians surely deserves a biopic of its own. In fact one biopic might fall short to capture the persona of UP's Ex Chief Minister, her life, her political career and of course the controversies in its entirety. But if some brave soul actually manages to pull it off, it will a political magnum opus of the next level.
Savitri Bai Phule
Often a forgotten figure, Savitribai Phule was one of the pioneers in the field of women education in the country. Together with her husband Jyotiba Phule, she dedicated her towards the welfare of the less fortunate. The story of a simple woman from rural Maharashtra opening a girls school in Pune in British India needs to be told and frankly has all the ingredients to be an inspirational crowd puller.
Sunita Krishnan
Watch the TED Talk of this woman to get a crash course on empowerment. Gangraped for her efforts against human trafficking and sexual exploitation, Sunitha Krishnan still continues to fight for the cause she believes in. Her biopic can be a gripping tale of courage and determination and be a happy addition to the recent trend of powerful women centric stories in Bollywood.
Nandini Harinath
One of the driving forces behind ISRO's Mangalyan Mission, the story of Nandini Harinath and other women scientists at ISRO would be a fresh take on the women empowerment in Bollywood. The story of India's most successful space program told from the point of view of country's most eminent women space scientists -shut up and take my money.
Twinkle Khanna
Bollywood has a tendency to over-dramatize biopics. If one biopic I can think of, that can break this mould it has to be that of Twinkle Khanna. I know it sounds a little absurd, but just think how much fun would it be to see the antics of Mrs. Funnybones on the screen. A late megastar father, a yesteryear diva mother, a superstar husband and one of the wittiest women of our times, this might be a trendsetter for fun biopics.
Fatima Begum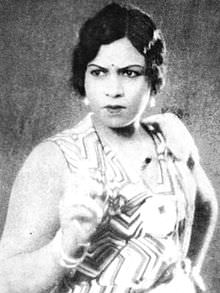 It is tragic how little we know about a woman who achieved the distinguished feat of becoming India's first ever woman film director. Bollywood needs to correct this mistake as soon as possible and I am sure it will reveal a story that is unique and intriguing.
Sania Mirza
Among all the others on the list, the fact that a Sania Mirza biopic has not been announced yet surprises me the most. One of India's biggest success story in international tennis, a gorgeous personality, a cross border marriage and controversial fatwas-it is a blockbuster in the waiting.
Kadambini Ganguly-Anandi Gopal Joshi


Source: Buzz feed
The story of India's first women doctors is yet another unknown tale of determination and succeeding against odds that Bollywood needs to communicate to people. The contrast of their origins and the similarity of their journey would make great cinematic moments on screen and be honest we are never really tired of seeing India as it looked under British Raj.
Amrita Shergil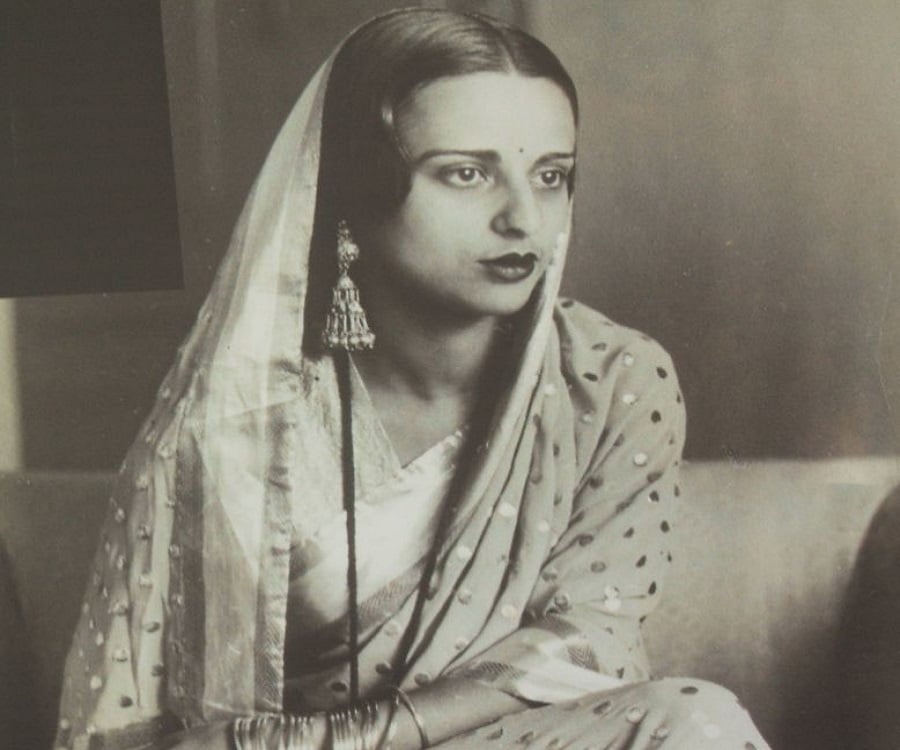 With a growing trend of the portrayal of bold woman characters on screen, the story of Indian origin painter Amrita Sher-Gil would be an exquisite addition to the list. A foreign upbringing, privileged colonial lifestyle in India, passion for art that led to a soul searching voyage across real Indian landscapes and lifestyle choices that are considered blasphemous even by present standards, there is no way the story of the 'Freida Kahlo of India' would not be loved by the sensitive cine-goers.
- Avipsha Sengupta
Get personalized recommendations on what to watch across 35+ OTTs only on
OTTplay
Related Content
LATEST REVIEWS
If there is a Vidya Balan film releasing, I for sure wait for it with bated breath. It was back d... more

In 2004, Zack Snyder made his directorial debut with Dawn of the Dead, a remake of 1978 classic b... more

Some say that films are made solely to entertain viewers, while others feel that 'entertainment' ... more