Shocking! Arshi Khan Is Faking Her Identity For Bigg Boss 11?
Arshi Khan is quite a controversial inmate in the Bigg Boss 11 house who has been stirring up quite a storm in the house. But over her bold and loud personality, it turns out that nothing much she has revealed about herself on the show stands to be true or at least actress Gehana Vasisth has to say so.
Also See: These 25 Pictures Of Bigg Boss 11 Contestant Arshi Khan Will Make Your Jaws Drop!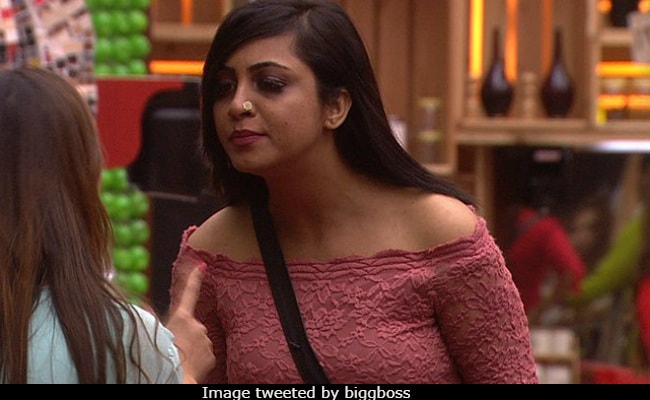 Source: ndtv
If what she told India Today is to be believed, she knows Arshi Khan since her school days and said that Arshi who has been presenting herself as a 27-year-old is actually well over 32. She also revealed that the Bigg Boss 11 participant is also married to a man who is well over 50! Shocking right??
Here's what she told India Today, "Since I am also from Bhopal, from where Arshi Khan comes from, I can tell you that Arshi Khan is over 32 years old, but she has claimed to be only 27 years of age. She has reduced her age by over 5 years because I happen to know her from her school days. She has also faked her educational qualifications while applying for Bigg Boss 11 and I have proof of the same. I wonder how the channel and the makers of Bigg Boss have selected such a contestant who has been faking all her life."
She also added, "Forget about having sex with Afridi, Arshi Khan has never met him face to face or even spoken to him on the phone even once in her lifetime." It doesn't end there, she also has at least 10 pending cases, four of which are related to defaming the Indian and Pakistani flags which she painted on her body.
Source: tollywood
If all this is to be believed, then do we know Arshi Khan at all??