I Look Upto Aamir Says Sunny Leone
A couple of months ago, Aamir Khan tweeted in support of Sunny Leone, when her appearance on a controversial televised interview was making headlines all over. At the time, Sunny Leone's "heart had dropped" to see a star of his stature speak out for her. "Sunny, I wil b happy 2 wrk wid u. I hav absolutely no problems wid ur "past", as the interviewer puts it. Stay blessed.Love .a (sic)," he had tweeted. Recently, Aamir did so again, when he said during a TV interview that if Sunny wants to work in the film industry and create a space for herself, she should be supported. Here, she talks about meeting Aamir, and more.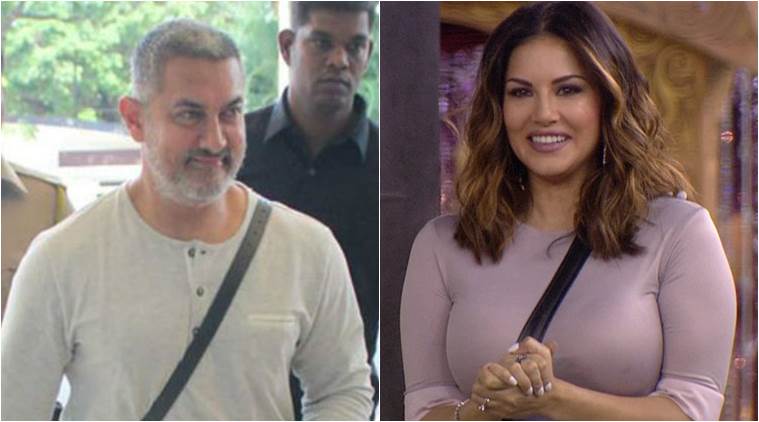 Source: indianexpress.com
Aamir has supported you on a public platform once again. How does it feel?
Honestly, I never expected someone of his level to be so supportive of me. He is one of the nicest and most humble people I have met. When you hold someone in such high regard, and then one day, they reach out to you in such a great manner, it's nothing less than a dream come true. To him, I can only say, "Thank you a million times."
Does getting backed by a star like him motivate you?
Of course it does. I look up to Aamir and respect him immensely. I am really grateful that so many Bollywood actors had commented in my favour (at the time of the interview). I didn't expect it at all. It felt great to see that people were, and still are, on my side.
You met Aamir recently in Delhi. How was it?
He has been the first one [from the film industry] to welcome me and my husband (Daniel Weber) into his personal space. He spoke to us for a long time. I will always be thankful for his hospitality (smiles).
LATEST REVIEWS
Aren't human beings supposed to be creatures who have their own vices and fallacies? But often ti... more

The tough times of the covid-19 pandemic have certainly made us stop, look around, think and repr... more

Nawazuddin Siddiqui had been shooting for this film called Ghoomketu back in 2014! Yes, this is a... more