7 Popular Bollywood Celebrities Who Escaped Near Death Experiences
A couple of days ago, Sunny Leone took to twitter to thank the lords, and her fans for their wishes as she and her husband almost survived a plane crash.
"Hey everyone, our plane almost just crashed and now we're in some remote place in Maharashtra" She said. It was quite fortunate that the pilots were able to control the situation and take charge of landing them safe. In a series of tweet she elaborated that it was all because of the pilots that they were safe and alive.
Here's a list of other celebrities who cheated death, and are lucky to be alive!
Priety Zinta
Source: hindustantimes.com
Source: filmyfolks.com
While some are lucky enough to survive one near death experience, Preity Zinta has narrowly escaped death on two occasions. The first time she was performing at a show in Colombo when a bomb exploded suddenly and second escape was during her holiday in Thailand which was struck by Tsunami She was extremely lucky to have escaped in both the situations.
Well it seems fortune is always smiling at our dimple girl.
Sonu Sood
Source: pinterest
The famous Bollywood Actor, Sonu Sood also saved himself from a tragic accident. His Audi Q7 caught fire suddenly when he was with a friend on Western Express Highway. They noticed smoke coming out of the bonnet and stopped the car immediately and left the car as it soon caught flames. His friends even tried to extinguish the fire but couldn't. They were only standing outside the car helpless. Soon police and the fire brigade arrived and the situation was in control.
They were lucky enough to identify the smoke and escape the car on time.
Hema Malini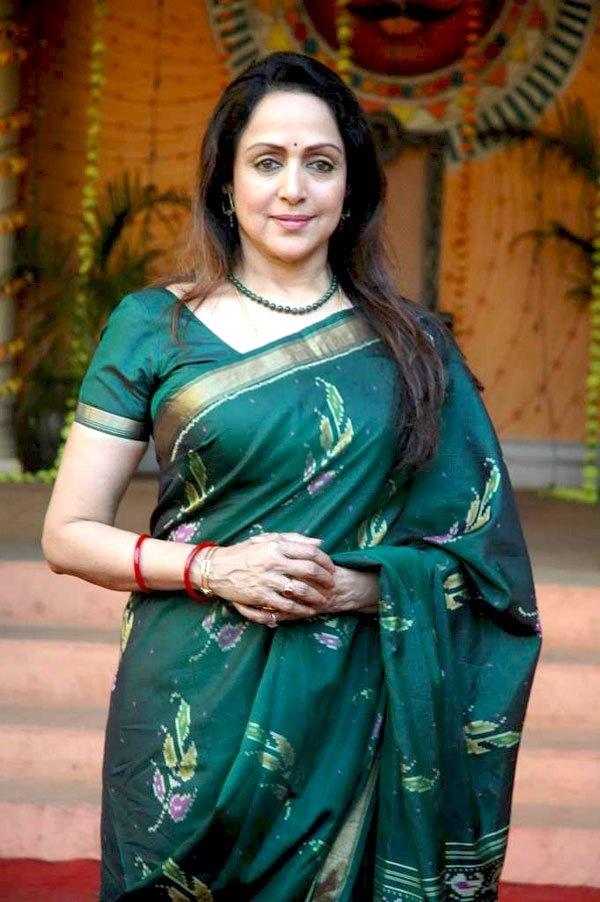 Actor-turned-politician Hema Malini had a narrow escape as two vehicles collided with each other under Highway police station area in Mathura. Thanks to Airbags, Hema Malini, was fortunate enough to survive the crash, unfortunately a 2 year old girl, who was in the other car died on the spot.
Lara Dutta
Source: sekho
While shooting for her first movie Andaaz, when she was near the sea for a shot, the current swept her away. Thanks to Akshay's presence of mind he immediately grabbed her hand and pulled her back. Lara who doesn't know how to swim couldn't thank him enough.
Well onscreen heroes our off-screen heroes too.
Saif Ali Khan
Saif Ali Khan got seriously injured while shooting for a stunt sequence for the movie"Kya Kehna" and his head hit the rock. Priety Zinta was also there, and the crew members immediately rushed him to the hospital, where he got 100 stitches. "It was the biggest accident of my life… to add to it my family was not around, my director fell ill so he left, and no one was there by my side at that point other than her. She was there all through," Saif once confessed on Koffee With Karan.
"I was very scared for him at that point, he had lost a lot of blood, his head had swollen, and the doctors told me to keep him awake and to not let him lose consciousness, so I kept talking to him", recalled Preity.
Nargis Khan
Source: pinterest
A love story developed after an accident on the sets of the film Mother India. Apparently there was a fire on the sets of Mother India and Sunil Dutt, who was playing onscreen son of Nargis, immediately jumped to rescue her. Sunil Dutt famously saved Nargis when she was trapped inside a raging fire. Months later, Sunil Dutt married Nargis.
That is why they say, everything happens for a reason. *Wink Wink*
Celina Jaitly
Source: celebritytoinc
While shooting for her South film 'Sreemati', actress Celina Jaitly narrowly escaped death during an accident. The camera buggy, which was supposed to go past her while she was standing near an outcrop, swung out of control and toppled Celina. As she lost control. Fortunately the camera man, saved her immediately.
We absolutely just can't afford to lose these celebs from our lives, Thanks to lady luck they were all saved.
Disclaimer: This article has been submitted by our content contributor and has not been endorsed or edited by Desimartini editorial team.
Get personalized recommendations on what to watch across 35+ OTTs only on
OTTplay
Related Content
LATEST REVIEWS
Kriti Sanon and Pankaj Tripathi are two incredibly talented actors who have shared the screen twi... more

There has been quite some chatter about Ek Duaa. The film, which stars Esha Deol Takhtani and can... more

Priyadarshan lovers in Bollywood are in for a disappointment as the filmmaker returns to Bollywoo... more