Find out which Bollywood Diva's Personality matches yours!
Everyone has a diffrent personality, even our Bollywood girls do. Based on the likes and dislikes of our stars, find out which Bollywood actress's personality matches with you the most. Follow each question chronologically and choose the best option which describes you. Remember your options as you proceed, you can also keep pen and paper with you. Okay?Ready? Good Luck, find out which Bollywood diva is your alter ego.
1.What's your go-to style?
A. Classy and Sophisticated
B. Flirty and fun
C. Vintage and Chic
source- Giphy
2. What you've been mostly called as?
A. Too smart for your age
B. The jolly kid of your group
C. The next Fashionista of the millennium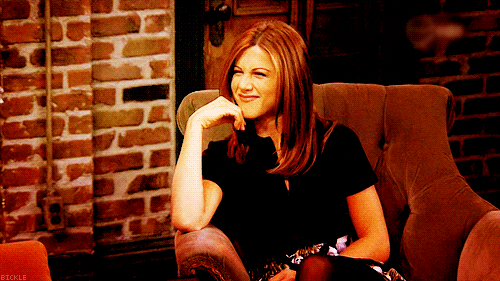 Source- Giphy
3.What do you like to do in your free time?
A. Catch up with your family and friends
B. Click selfies with your pet
C. Read a book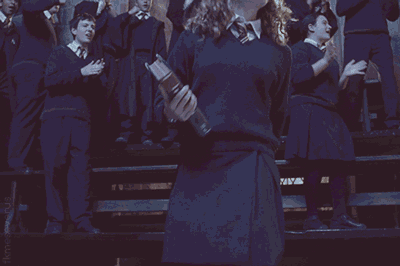 source- Giphy

4. It's a Saturday night, what would you like to watch on TV?
A. Sports
B. Friends, for the gazillionth time
C. A foreign travel feature on TLC

source- Giphy

5. Choose a favourite colour.
A. White
B. Red
C. Black
source- Giphy

6. What's in your playlist shuffle?
A. Old 80s Bollywood songs
B. Charts pop tunes
C. Just Coldplay
source- Giphy

7.Pick your favourite movie?
A. Yeh Jawaani hai Deewani
B. Student of the Year
C. Raanjhana
source- Tumblr

8.If you were a Bollywood actress for day, which co- star would you prefer?
A. Ranveer Singh
B. Shah Rukh Khan
C. Salman Khan
source- tumblr

9.Your favourite phone app?
A. Twitter
B. Instagram
C. Kindle
And your Results are.....

If you got mostly A's you are- Deepika Padukone
You're ambitious and headstrong and prefer to lead a disciplined life. You value family and morals above everything else and come straight down to business when it's your work life. You are devoted to your loved ones and honest to yourself. No one would mess with this strong confident lady!

If you got mostly B's you are- Alia Bhatt
Did someone ever tell you, you're not old enough yet? Don't worry Alia Bhatt too is only 22 and the biggest star of Bollywood. You like to take life as it comes and live to the fullest. You love clicking selfies and binge watching friends. Let's just say, you're the ideal girl next- door. Smile, shine and inspire? You got it girl.

If you got mostly C's you are- Sonam Kapoor
The Audrey Hepburn of your group, you have a good taste in fashion, food and lifestyle. Sneakers or heels, you carry everything with poise. Some people may call you the cultural elite, but who cares if you're a natural head- turner? Remember the Coco Chanel Quote "I don't care what you think about me, I don't think about you at all" Keep up your A- game girl!
Disclaimer: This article has been submitted by our content contributor and has not been endorsed or edited by Desimartini editorial team.
Get personalized recommendations on what to watch across 35+ OTTs only on
OTTplay
Related Content
LATEST REVIEWS
Kriti Sanon and Pankaj Tripathi are two incredibly talented actors who have shared the screen twi... more

There has been quite some chatter about Ek Duaa. The film, which stars Esha Deol Takhtani and can... more

Priyadarshan lovers in Bollywood are in for a disappointment as the filmmaker returns to Bollywoo... more