Did You Notice What Karan Johar Did On Kajol's Birthday Yesterday?
Karan Johar and Kajol were inseparable since DDLJ. The moment she agreed upon a random conversation to work with him on his directorial debut while shooting for Aditya Chopra's film, Bollywood got its two best friends. While Karan's story in Kuch Kuch Hota Hai was a manuscript on friendship for the first half, little did he know he'd end up being best friends with Kajol forever? Correction: Not Forever!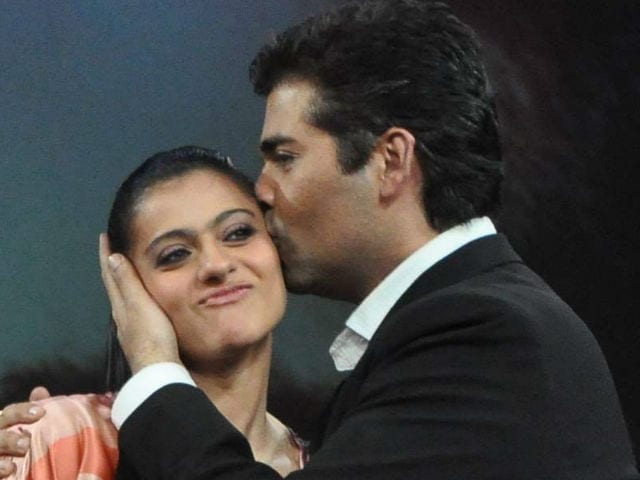 Imagining Kajol and Karan aren't friends anymore hurts millions of fans who secretly adored their relationship. She'd boss around him, yell at him, hit him, but she loved him like no one did! Karan, on the other hand, placed his trust and emotions in Kajol and sought all advice and suggestions at the best and worst time in his life.
Kajol would accompany him to all events, awards, and even chat shows including Rendezvous with Simi Garewal. Little do many people know that it was Kajol who suggested Karan to blast her off on Day 1 on KKHH because he was too soft spoken and well behaved to control a unit of more than 100 members! The best way out was to scold Kajol (because it was almost impossible to overpower her) and get control of the scene. He did it and the rest we know is history, and that too a super successful one.
From then on, Karan worked with Kajol in Kabhi Khushi Kabhie Gham, My Name Is Khan, Student Of The Year, Kal Ho Na Ho and she became his lucky mascot. She'd be there for not more than 10 seconds in the frame, but she'd be there. She made him feel more confident and lucky!
Kajol and Karan's friendship was a rare one where there was no chance of a romantic angle, yet they were exemplary to the world in their own way! Karan and Kajol had a fallout when Ajay Devgn's Shivaay and Karan's Ae Dil Hai Mushkil clashed at the box office and they got into a war of words because of a stupid tweet that KRK had put out claiming Karan had bribed him to speak ill of Ajay's movie. However, there was more trouble for Karan despite KRK going back on his statement. Karan was a mess because of the ongoing Uri attacks because of which the nation was on an anti-Pakistan protest. Karan's film starred Pakistani heartthrob Fawad Khan, for which he had to make new edits, release statements and an apology video out of sheer pressure.
Kajol's tweet saying 'Shocked' was the last nail in the coffin. Karan must have never thought that she would believe all that was being said on the space as fickle as social media! Their fans contemplated that they could have sorted this out over a chat or a meeting, but things got uglier. Karan later said that their fight was personal, and more with Ajay, not Kajol. While the three know best about what happened, Bollywood and fans lost two happy faces and creative geniuses who've given us memories for life.
Now think about it, two people who knew each other inside out, shared their success & failures, lived their dreams together and were literally families to each other don't talk anymore. They go to the same events, awards, parties but they look through each other. Karan had his twins, the biggest milestone of his life, but he couldn't share his happiness with his best friend. Kajol, who would have gone nuts to meet Roohi and Yash, can't see them. When we have the ugliest fights and differences with people who we dearly love, the best way out is to just go and hug the person. May be they could do that too!
It was Kajol's birthday yesterday. Internet was flooded with wishes and love for her. It was also Genelia D'Souza's birthday. Karan tweeted to her with his wishes, but fans obviously noticed that he didn't wish Kajol on social media. For die-hard fans, it was a sad moment! Imagine not wishing your best friend on their birthday because you've had ugly fall out! While sometimes, silence is the best respect that you can give to your friend who's not a friend anymore, how big is a fight that it can finish your friendship of many many years?
Kajol once said that the biggest thing that this generation has forgotten to do is to forgive. May be it's time that she forgives, and Karan also hugs it out! Why can't they just hug and say Kuch Kuch Hota Hai (Karan/Kajol) Tum nahi samjhogi?
Don't you want to see these best friends together?