Armie Hammer divorce drama revisited: The battle over custody!
Dive back into Armie Hammer & Elizabeth Chambers' divorce tale: a coordinated split, custody clashes, and the shocking no prenup twist.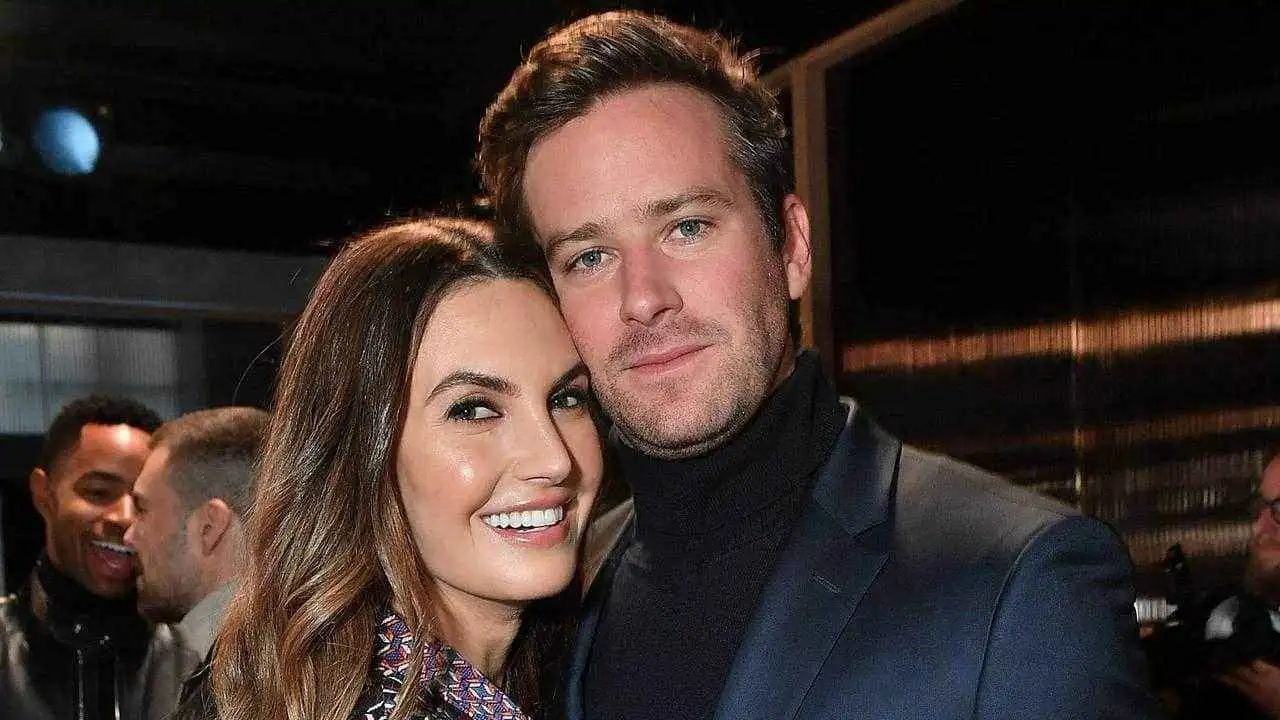 Elizabeth Chambers and Armie Hammer (Source: NBC)
Time for a glance back to the turbulent waves of 2020 where Armie Hammer and his wife, Elizabeth Chambers, split the seams of their matrimony. The year was replete with startling events, but the divorce drama of Hammer and Chambers made a conspicuous mark.
A coordinated but complex separation
It was an articulate division; both filing for divorce in tandem, a move signaling unity in division. However, the layers unfurled, unveiling intricate differences. Elizabeth's desire for sole physical custody of their children clashed with Armie's plea for joint custody. Here lay the first contour of their dissolving union, a stark contrast in parental perspectives. "Elizabeth wants sole physical custody of their 2 children...Armie is asking for joint legal and physical custody."
The absence of a prenuptial agreement fueled further complications. The whispers of the era echoed no prenup, anticipating Armie to bear the brunt of spousal and child support. The speculated separation date convoluted the scenario, affecting potential spousal support, an element pivotal to the life chapters unfolding post-divorce. The calendar page turn from January to July hovered as a question, lingering in legal air.
From soulmates to separate paths
Amidst the legal whirlwind, the voices of Armie and Elizabeth pierced through, humanizing the narrative. "Thirteen years as best friends, soulmates, partners, and then parents," Armie's words echoed the emotional amplitude of their journey, a heartfelt ode to their intertwined years.
As the couple sought privacy and compassion amidst the unfolding public dialogue, their unity in messages portrayed a collective front for their children's emotional shield. The echoes of Elizabeth's anniversary post resurface, a poignant reflection of a decade marred by the impending division.
The Cayman Islands' tranquil beaches, where the family had been quarantining, beheld the dissolution of a union, a silent spectator to the personal upheaval of a family seeking paths anew.
In retrospect, the Armie Hammer and Elizabeth Chambers' divorce saga unfolds as a tale etched with emotional layers, legal complexities, and the relentless quest for familial stability amidst the disarray. Their shift from soulmates to co-parents, amidst intricate legal and emotional contours, carves a narrative of resilience, parental commitment, and the pursuit of individual peace and happiness in the labyrinth of life's unpredictable paths.
(Several parts of the text in this article, including the title, were generated with the help of an AI tool.)