Padmaavat Row LIVE Update: Karni Sena Stoops To New Low By Announcing A Film On Sanjay Leela Bhansali's Mother
Even before the film's shooting was completed, people raised objections to it. Members of Karni Sena attacked Bhansali and his team when they were shooting for the film at Jaigarh Fort in Jaipur and even slapped the filmmaker claiming he was depicting 'romantic scenes' between Rani Padmavati (Deepika) and Alauddin Khilji (Ranveer). Bhansali's production house had to issue a statement clarifying there are no such scenes in the movie.
Interestingly, the legend of Padmavati finds its root in Malik Muhammad Jayasi's poem Padmavat - not history. Historian S Irfan Habib has said Padmini is a legend originating in the epic poem Padmavat written in 1540 by Malik Muhammad Jayasi. "No mention in any historical record before this," Habib had tweeted hours after men from the Rajput Karni Sena vandalised Padmavati's sets.
Sanjay Leela Bhansali's Padmavati has been a victim of major controversies right from the beginning when the movie went on the floor. Rajput clan and Karni Sena across many states in the country have been protesting against the concept of the movie, alleging that SLB has distorted facts in his historical drama, damaging the image and traditions of Rajputs. The sets have been vandalized, SLB himself was manhandled, the cast is being threatened by attacks and many protestors are calling for a worldwide ban on the movie. Here's a comprehensive list of events and reactions on the entire Padmavati controversy.
Latest Updates
Karni Sena Stoops To New Low By Announcing A Film On Sanjay Leela Bhansali's Mother
In a press conference on Thursday, the the district president of Karni Sena, Govind Singh Khangarot announced that the group would be using 'freedom of expression to the fullest' by announcing a film on Sanjay Leela Bhansali's mother called 'Leela Ki Leela'. He stated that the film would be completed in one year's time and would be shot around Rajasthan.
Apart from this, he also linked Sanjay Leela Bhansali with the attack on a school bus in Gurugram and for creating religious disharmony within the nation
Even After SC Order, Cinema Owners of Rajasthan, MP, Goa and Gujarat Decide Not To Release Padmaavat
After the Hon'ble Supreme Court gave the order for the hassle free release of the Sanjay Leela Bhansali directorial and told the states to provide security to the audiences as well as the cinema owners, the Multiplex Association of India has decided not to release Padmaavat in the states of Goa, MP, Gujarat and Rajasthan, citing threat to law and public order. A number of places in India yesterday saw Karni Sena members along with other outfits vandalising theatres, malls, shops and throwing stones at a school bus filled with kids in Gurgaon.
After these outfits threatened of consequences if the film released in any of the theatres in the above-mentioned states, the Association will not release the film even after the SC order. While rest of the country will see the release of Padmaavat as per schedule and it remains to be seen whether the film will ever release in these states or not.
Deepika Padukone Visits Siddhivinayak Temple In Mumbai To Seek Blessings ForPadmaavat
The actress visited the famous Siddhivinayak Temple in Mumbai in the morning amid heavy security to seek blessings for her upcoming release Padmaavat. The film has been at the receiving end of a number of protests, criticism and violence in some places by fringe political outfits. Though the actress remained strong throughout the controversy and thanked everyone who supported Padmaavat.
Villagers from Malik Muhammad Jayasi's Birthplace Demand Profit Share From Padmaavat Makers
When Malik Muhammad Jayasi wrote Padmavati in the year 1540, little did he know the people from his birthplace would cash in on his epic poem in the 21st century. Amid all the controversy surrounding Sanjay Leela Bhansali's Padmaavat, the latest news in coming from UP's Jayas in Raebareli district that the residents of the village are demanding profit share from the film's makers. While it is still not clear whether the film will be able to release in states of MP and Rajasthan with Karni Sena members also urging the UP CM to ban the film, this demand seems to cash in on the controversy surrounding Padmaavat.
Hardik Patel: Won't Allow Padmaavat In Gujarat
Political activist Hardik Patel from Gujarat told the reporters that while he and his followers' respect the Supreme Court's verdict, they still won't allow Padmaavat to release in Gujarat. He has written a letter to the Gujarat CM Vijay Rupani telling him that it is their duty to protect the self-respect of the community whose members have sacrificed their lives for the country.
Padmaavat Controversy: Maharashtra and Chhatisgarh Governments Assure Additional Security To Theatres and Multiplexes
The Chief Minister's office from Maharashtra and Chhatisgarh has promised additional security to cinema-halls screening Sanjay Leela Bhansali's controversial film Padmaavat. The theatre owners, heads of multiplex chains and exhibitors held meeting with the government's representatives where they were assured full support by their respective Chief Ministers.
Karni Sena Meets UP Chief Minister Yogi Adityanath Urging Him To Ban Padmaavat
A few leaders of the Rajput outfit Karni Sena met the UP CM Yogi Adityanath and urged him not to proceed with the release of Sanjay Leela Bhansali's Padmaavat. They also threatened that there will be a junta curfew if the film releases in UP cinema halls. They have asked the government whose side are they on, Padmavati's or Allaudin Khilji's?
Supreme Court Rejects Rajasthan And Madhya Pradesh Government's Request To Review Its Decision On Padmaavat
The Supreme Court of Indian rejected a plea by the governments of MP and Rajasthan to review its decision on Sanjay Leela Bhansali's controversial film Padmaavat. After the state governments of Bihar, UP, MP, Rajasthan banned Padmaavat citing the distortion of historical facts by the makers which hurt the sentiments of the Rajpur community, the Karni Sena demanded a complete ban on the film. Even though the CBFC gave the film its clearance, states of MP and Rajasthan are still mulling over the film's release and approached the Supreme Court again.
The court, in its reply, said that if the CBFC has cleared there are no issues with the film. The people will have to abide by it as its a Supreme Court order while it is the duty of states to provide security to theatres, multiplexes and the audience. MP's law minister stated that they are looking for other ways to approach Supreme Court again.
Rajput Women Threaten Jauhar
In a further blow to the film, several Rajput groups have threatened protests unless a blanket, country-wide ban, is imposed on Padmaavat. According to a report in the Hindustan Times, almost 200 women belonging to the Rajput community conducted a march in Chittorgarh town armed with swords and a memoranda addressed to the Prime Minister, Chief Minister and Rajasthan Governor amongst others. The memoranda asked for a complete ban on the film or give the women permission to end their lives.
Aside from this, protests have been reported from Gwalior as well where theatre owners have been threatened with consequences if they screen the film. Meanwhile, cinema owners in UP have pinned their hopes on government security for the safe release of the film in their premises.
Multiplex Owners In Gujarat Refuse To Screen Film
Amid fears of violence, owners of most major multiplexes in Gujarat have refused to screen Padmaavat. According to a report in the Hindustan Times, the Director of The Gujarat Multiplex Association has stated that owners are afraid of the losses due to damage and despite the assurances of security from the police, they are scared of showing the film in their premises. He also stated that the growing influence of fringe groups such as the Karni Sena is also a cause for concern as these groups have issued fresh threats to cinemas that screen the film
Padmavati to release on 25th Jan 2018
After getting clearance from the CBFC, the film has finally been scheduled to release on 25th January 2018, Republic Day Weekend. The film has been given U/A ceritifcate and re-titled Padmavat as suggested by the Censor Board. However, trouble still doesn't end for Bhansali's magnum opus as the movie is up against Akshay Kumar's Padman and Sidharth Malhotra's Aiyaary at the box office. Trade analyst Taran Adarsh took to Twitter to confirm the news.
#Padmavat to release on 25 Jan 2018... #RepublicDayWeekend

— taran adarsh (@taran_adarsh) January 8, 2018
Padmavati might not release until April
The latest update on Padmavati is not that great. According to online reports, Padmavati is the queue behind 40 more films from various languages to be certified by the CBFC. Earlier the movie wasn't certified and documents were returned to the makers for leaving the column blank where they were supposed to mention the genre of the movie. They didn't mention whether it was historic or fiction.
According to a report by IANS, a source told them, "Forget about appointing a panel of historians, we don't even have a normal Examining Committee to view all the films. Even by conservative estimates the film won't be certified before the second week of January. I don't think they can release the film before March or April. That is, provided the CBFC clears the film without any objection."
Producers apply for a fresh certification for 3D version of Padmavati at the CBFC
According to PTI, "The makers have submitted a fresh application to us yesterday for the 3D version. Now that they have applied for 3D (certification), we will have to look into the new application. The 2D application had come to us a while back."
"The makers have submitted a fresh application to us yesterday for the 3D version. Now that they have applied for 3D (certification), we will have to look into the new application. The 2D application had come to us a while back,"
Padmavati now banned in Bihar. CM Nitish Kumar wants 'amicable solution' from both the parties involved.
The Delayed Release Of Sanjay Leela Bhansali's Padmavati Results In At least 200 Crore Loss For Bollywood
A sad situation indeed because with this move, 2017 has been deprived of at least 200 crore worth of moolah that could have been added to its overall tally.The spiral effect of this delay is much bigger than what it seems actually. Reason being that now the applecart is getting disturbed and as a result of that at least 50-100 crore more are at stake. Read the full story here.
A CBFC Member who is also a BJP leader, has accused Bhansali of funding his film from foreign investors. He has written to Prime Minister Modi to seek clarification on this issue.
Meanwhile Padmavati is all set to release in the UK on December 1 as UK Censor Board has passed the movie. Karni Sena continues to threaten the makers. They claim that they'd burn every theatre in the UK if the movie releases.
"A body was found hanging from the ramparts of a Jaipur fort today, with a sentence scratched on a rock nearby that implied anger over the upcoming release of the film" - ANI The note says, "Hum putle nahin jalate .... latkate hain "
UK Based Rajput Groups Also Threaten Padmavati With Protests If It Is Released
The British Board of Film Certification cleared Sanjay Leela Bhansali's epic historical film Padmavati for release on December 1 earlier this week. The announcement was met with a swift petition in the Supreme Court to delay the film's release abroad until such time as it is cleared for release in India, and a protest by a Britain-based Rajput group.
Several fringe outfits have been protesting the release of the film, alleging that it distorts historical fact, and its depiction of Queen Padmavati (played by Deepika Padukone) may cause offence to the Rajput community. Several states such as UP, MP and Rajasthan have effectively 'banned' the film until the protests die down. While the Central Board of Film Certification has yet to clear the film, the BBFC's decision didn't go down too well with Rajput Samaj UK.
Padmavati cleared for Dec 1 release in Britain, SC to hear plea for not releasing film outside India
Loksabha asks CBFC and I&B minsitry to submit a report on Padmavati by November 30. This might come as a relief for the makers of Padmavati.
Padmavati Row EXCLUSIVE: Rajput Karni Sena's President Says Women Are Only Meant To Give Birth; Deepika Is 1 Lakh Percent Wrong
The Supreme Court accepted a petition seeking Padmavati is not released outside India on December 1 even as British certification body passed the film without any cuts.
Ranveer Singh Breaks His Silence
"I am 200% with the film and my director Sanjay Leela Bhansali. I have been asked not to say anything, whatever official stand it is, you will get it from producers. It's a very sensitive issue."
Did Shah Rukh Khan Comment (In A Subtle Way) On The Padmavati Controversy At IFFI 2017?
Superstar Shah Rukh Khan on Monday invoked the Sanskrit words Vasudhaiva Kutumbakam (the world is a family) as he opened IFFI, attended by Bollywood and other luminaries but plagued by controversy.
The row over the release of Padmavati had members from the film industry urging stars to boycott the International Film Festival of India (IFFI), which also kicked up a furore last week when the I&B ministry decided to drop two films -- S Durga and Nude -- from the Indian Panorama section. Read the full story here.
Padmavati threats continue: Haryana BJP leader Suraj Pal Amu wants to burn every cinema screen in India.
In a report published by Times Now, Uttar Pradesh Chief Minister Yogi Adityanath has expressed his views on Padmavati. He feels that Deepika Padukone and Sanjay Leela Bhansali are equally responsible and they deserve punishment.
Viacom 18 shifts the release date of Padmavati to 2018. Date yet to be announced.
Read more: Rajkummar Rao jokes about Smriti Irani's name, she tells him how 'tolerant' govt didn't break his leg
FIR against BJP leader who put bounty on Sanjay Leela Bhansali, Deepika Padukone's head.
According to ANI, Suraj Pal Amu, an FIR has been filed against BJP's leader by a man in Gurugram who wanted to behead SLB and Deepika for 5-10 Crore rupees.
Sridev's husband and producer Boney Kapoor says "Padmavati is not my film"; gets trolled and daughter Janhvi who's debuting with Shahid Kapoor's brother Ishaan in Karan Johar's movie Dhadak, gets dragged in the controversy. Boney Kapoor gave this comment at the ongoing International Film Festival in Goa.
CBFC Chief Prasoon Joshi says: If you expect a solution, give CBFC time, space and a state of mind.
CBFC chief Prasoon Joshi on Monday said the censor board is trying to come up with a "balanced decision" about Padmavati but it should be given adequate space and time to do that.Sanjay Leela Bhansali's film is the first major hurdle that Joshi faces as the head of the Central Board of Film Certification.
Joshi said the board asks for 68 days for the certification process of a film so that they have enough time if a situation like Padmavati comes up. "We need to understand that the CBFC must take a balanced decision. This situation was not created by the CBFC. It had nothing to do with the protests on the roads. You show the film to media houses and get reviews done but you want CBFC to deliver a fair and well-thought out decision?" Joshi said on the sidelines of IFFI's inaugural ceremony
Our constitution says that you are innocent until proven guilty. Same should be extended to #Padmavati, it should not be considered guilty even before it is provided for people to judge it: Shahid Kapoor tells ANI
Karnataka State Govt. to provide security to Deepika Padukone's family in Bengaluru.
Padmavati banned in Madhya Pradesh by the CM. The release date is not confirmed yet. Viacom 18 announced on November 19, 2017 that the film has been postponed and it will not release on December 1.
CBFC Turns Down Application To Expedite The Certification Process ; Padmavati Will Most Likely Release In 2018
Central Board of Film Certification turns down application by makers of Padmavati seeking to expedite certification process of the movie. Padmavati is most likely to release next year. It is certainly not clashing with Salman Khan's Tiger Zinda Hai.
Madhya Pradesh CM Shivraj Chouhan is currently in a meeting with Rajput protestors to discuss the issues related to Sanjay Leela Bhansali's Padmavati.
Padmavati: Shabana Azmi, Javed Akhtar ask film industry to take a stand: it's now or never
Actor Shabana Azmi and lyricist Javed Akhtar have called members of Bollywood to refuse to be "puppets in this game of electoral gain, divisive politics and polarisation" as the row over Padmavati turned uglier and blamed the BJP governments at the Centre and some states of not doing enough to handle the protests against the film.
They told India Today's Rajdeep Sardesai on Sunday that the real culprits wasn't the Shri Rajput Karni Sena but the governments of Rajasthan and Uttar Pradesh as well as the Centre for not restoring law and order and arresting those who have issued a bounty on film's actors Deepika Padukone and Ranveer Singh and director Sanjay Leela Bhansali.
Azmi also added that during the time of Deepa Mehta's movie Water, " I had shaved off my head, the film had to be scrapped. We couldn't make the film, nobody had read a single word of the script and they had decided that it was against Indian culture." The Padmavati crisis has an ulterior motive: It's being done to consolidate the Rajput vote, says Shyam Benegal.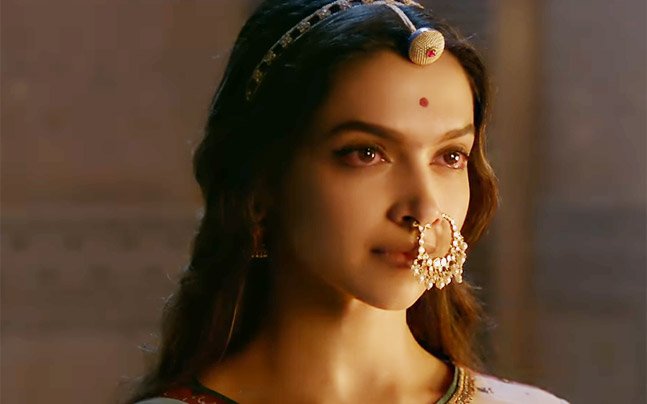 Supreme Court to hear the plea filed by Manohar Lal Sharma (Senior Lawyer) to delete objectionable scenes from Padmavati today. Earlier SC had rejected the petition against the release of Sanjay Leela Bhansali's film because formalities with the CBFC weren't completed.
1 Crore award for anyone who burns Deepika Padukone alive
According to DNA, there's a 1 Crore award for anyone who burns Deepika Padukone alive. This is allegedly announced by All India Kshatriya Mahasabha. DNA reports that Mr. Singh from the sabha said, "Deepika would know the real character of Rani Padmavati when she is burnt alive. We will give Rs 1 crore to anyone forcing her to do so." Earlier, Haryana BJP leader had announced 10 Crore bounty on beheading Deepika and SLB both.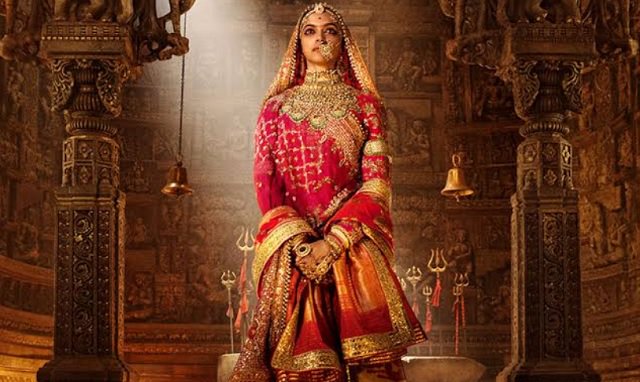 Bollywood furious as Padmavati postponed
Angry at the news of Deepika Padukone-starrer Padmavati's release being postponed, filmmaker Hansal Mehta blamed the government and the upcoming Gujarat Assembly elections. "The government's stance is disappointing but not unexpected. After all what is a film compared to elections?" he tweeted. Read more here.
Bigg Boss 11: Deepika Padukone performs Ghoomar inside the house. Watch videos
10 Cr bounty on anyone who beheads Deepika Padukone And Sanjay Leela Bhansali
Haryana BJP minister announces a 10 Cr bounty on anyone who beheads Deepika Padukone And Sanjay Leela Bhansali Bhansali against Padmavati.
The makers have deferred the release date of Sanjay Leela Bhansali's Padmavati
Padmavati's production company Viacom 18 to announce a new release date. It's not releasing on December 1 anymore. It's a conscious decision by the makers.
Shabana Azmi wants the entire film industry to boycott Goa International Film Festival
CBFC chief Prasoon Joshi hits out after select screenings of Padmavati
Chairman of Central Board of Film Certification (CBFC) Prasoon Joshi has criticised the producers of Sanjay Leela Bhansali's Padmavati for holding a select screening of the film before the CBFC certified the film. He called the screening, held for a few journalists, as an "irresponsible way of pressurising" the board. Starring Deepika Padukone, Ranveer Singh and Shahid Kapoor, Padmavati has been facing protests from the fringe which claims -- without watching the film -- that it distorts history and hurts sentiments of the people. CBFC had earlier returned the film's application citing technical reasons.
"Disappointing that the film Padmavati is being screened for the media and getting reviewed on national channels without CBFC having seen or certified the Film. This compromises the role of systems and balances that are part of a functioning industry. It's myopic to treat the certification process haphazardly to suit convenience," a news channel quoted him as saying.
xXx star Ruby Rose on Padmavati row: Deepika Padukone, you are one of the strongest women I know
Bollywood star Deepika Padukone, who is facing attacks for her upcoming film Padmavati, has got support from her xXx: Return of Xander Cage co-star Ruby Rose.
The 31-year-old said she is shocked to read what her 'dear friend' is going through. Rose also said she is in 'absolute awe' of Deepika's strength and courage. "I am in shock at reading what my dear friend is going through but in absolute awe of her strength and courage. Deepika you are one of the strongest women I know," she tweeted.
Arbaaz Khan on Padmavati row: Can't take law in your hands
Expressing his thoughts on the Padmavati controversy, actor-filmmaker Arbaaz Khan has said the Central Board of Film Certification (CBFC) decides which film is proper for public consumption, so people should let them decide first, and not take the law into their own hands.
Arnab Goswami has watched Padmavati and here's what he feels about the controversy
Renowned TV Presenter Rajat Sharma also watched Padmavati and spoke about it on his show Aaj Ki Baat on Friday.
"After watching the entire film, I can emphatically say that there is not a single dialogue, not a single scene, not a single sequence that can be said to go against the proud history of the Rajputs of Rajasthan. It was alleged that he had portrayed Ratan Singh as a weak person, who bowed before Alauddin Khilji, that the film portrays Khilji as a hero, but after watching the entire film, one can only marvel in the manner Bhansali has portrayed Khilji as a scheming villain throughout the film, and Maharaja Rawal Ratan Singh as a brave king."
Deepika Padukone on Padmavati row: I feel angry, I feel let down and I also think it's funny
As the protests rage against Padmavati, Deepika Padukone has been a voice of reason. Refusing to bend down in front of the fringe which demands her head (literally!) for playing the queen revered by Rajputs, she has time and again said that Padmavati is a film India would be proud of. Despite Karni Sena and many other organisations, painted with the same brush, claimed they won't let the film release on December 1, the actor said that she believes nothing can stop the release of the Sanjay Leela Bhansali magnum opus.
Also read: Ranveer Singh Is So Cool Despite Padmavati Row!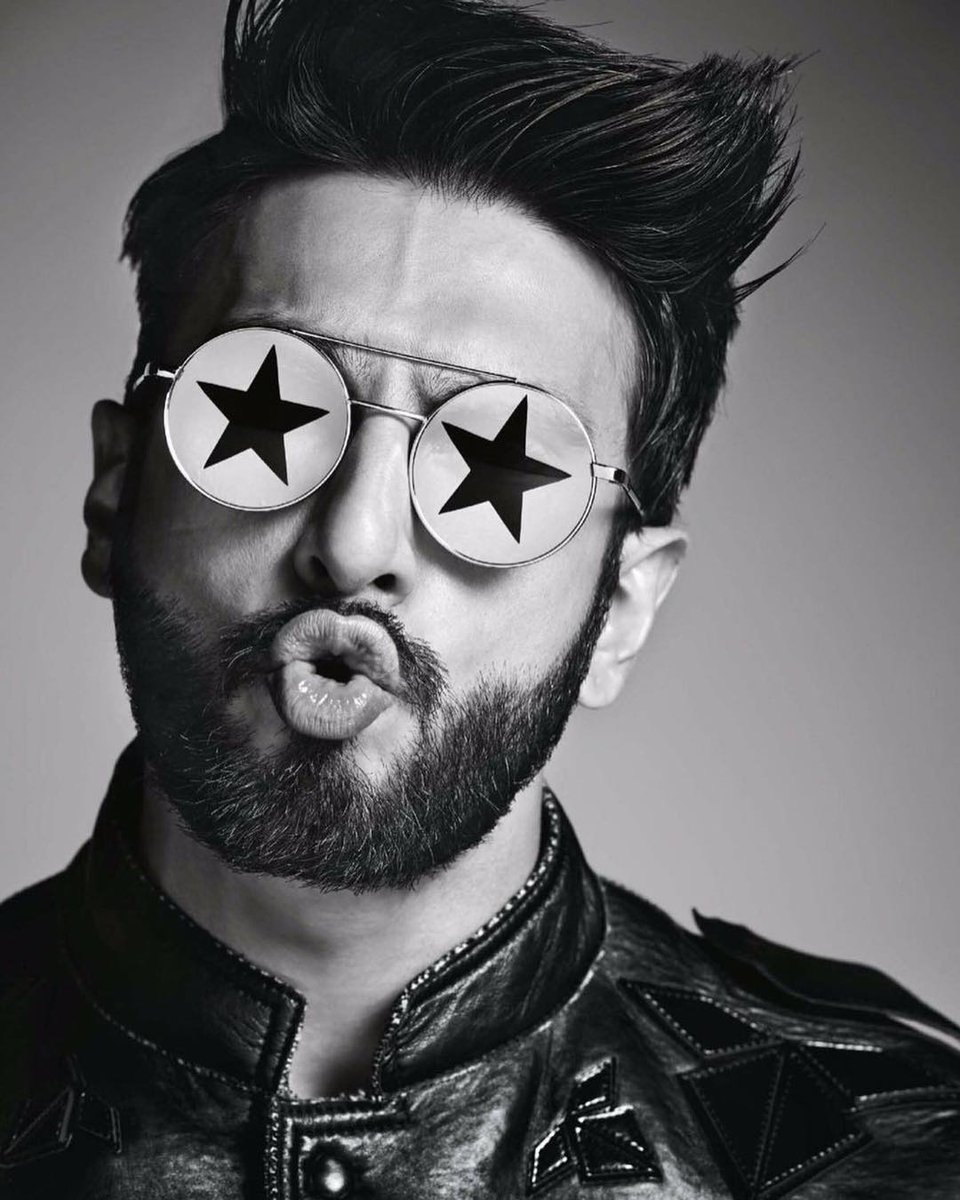 Shabana Azmi: Did CBFC reject Padmavati to keep fires stoked for electoral gains?
Even as Sanjay Leela Bhansali braves religious groups, court cases and censor issues for the release of his film, Padmavati, the director has finally found support from Bollywood. Veteran actor and social activist Shabana Azmi has raised questions over the Central Board of Film Certification (CBFC) sending back the application for the certification of Sanjay Leela Bhansali's Padmavati.
"#Padmavatis application to CBFC has been sent back bcoz of incomplete formalities! Really? Or to keep fires stoked for electoral gains?," the actor tweeted.
Here's Why Deepika Padukone's Padmavati Might Not Release On Dec 1
As Prasoon Joshi-led Central Board of Film Certification (CBFC) sent back Sanjay Leela Bhansali's Padmavati on technical grounds, its makers rued how they have to "run around and show it at other forums to 'clear' it" while the competent authority chooses to "look the other way". News 18 reports that the board is yet to get a fresh application from the makers. Read the full story here.
Deepika Padukone's dummy burnt by protestors outside Chittorgarh Fort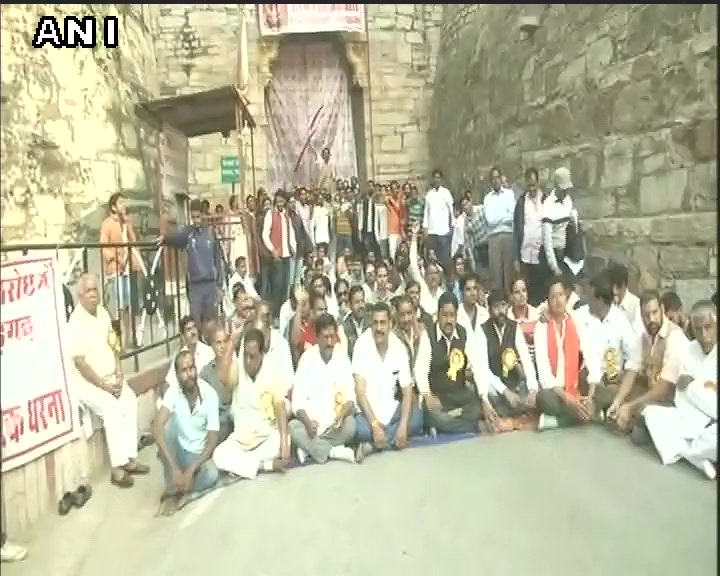 The outrage against Padmavati reached an extreme when Deepika's effigy was burnt outside the fort in Chittorgarh. According to online reports, swords have been brought out to mock the film and fuel the protest. Shots were fired in the air.
Read more: Deepika Padukone breaks her silence on Padmavati controversies
Havan against SLB and Deepika; Chittorgarh Fort Shut
On Friday morning, Karni Sena protested outside Chittorgarh Fort demanding a ban on its release. Protestors have also blocked tourists from entering the fort. Protestors held havan in Bhopal against Sanjay Leela Bhansali and Deepika Padukone, demanding that they would never enter the city again.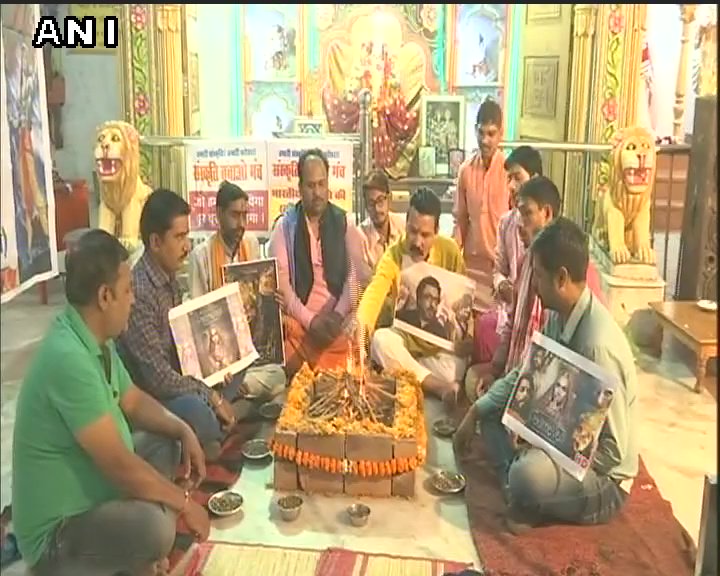 Security beefed up for Deepika Padukone and Sanjay Leela Bhansali
The home ministry, Maharashtra government and Karnataka Govt. assured high-level security for both SLB and Deepika as protestors threatened to cut off Deepika's nose. Outraged protestors, who feel that SLB has distorted facts about Rajputs in Padmavati, announced 5 Crore prize money to anyone who beheads SLB. Security at SLB's Versova residence was increased following these threats. Read the full story here: Security beefed up for Deepika and Sanjay Leela Bhansali
Padmavati Row: Karni Sena Calls For A Bharath Bandh On December 1!
The Shri Rajput Karni Sena called on Wednesday a 'Bharat Bandh' (shutdown) on December 1 if Sanjay Leela Bhansali's movie "Padmavati" releases on that date even as the Maharashtra government provided a security cover for the filmmaker in view of the growing threats.
"We will hold rallies across the country, including Gurugram, Patna, Lucknow and Bhopal before the release date," Lokendra Singh Kalvi, founder-patron of the Shri Rajput Karni Sena, an organisation of the Rajput community, told media persons in Jaipur.
Deepika compared to 'Surpnakha'
Karni Sena compared Deepika to 'Surpnakha' from Ramayan, who according to them is hurting the sentiments of Rajputs as Rani Padmavati.
The Rajput community had already protested outside SLB's Juhu office as they accused him of distorting historical facts in Padmavati.
Also read: Padmavati: Film associations say they are upset, question government's silence
In January, protestors had vandalized the sets of Padmavati in Jaipur. They destroyed costumes and jewelry worth lacks.
The same protestors had slapped Bhansali by manhandling him. The entire film fraternity came out in support of the filmmaker on social media and interviews. They expressed their concern for freedom of speech and angst against the protests.
Read more: UP Asks Centre To Defer Padmavati Release Protests Spread To Other States
Ready to screen Padmavati to quell doubts after censor board clears it: Makers
Makers of Sanjay Leela Bhansali's Padmavati on Monday said they were ready to screen the film for those who had doubts about its content once the film was passed by the censor board.
Ajit Andhare, Chief Operating Officer, Viacom18 Motion Pictures, said the claims that film was a distortion of history were not true and they were open to screening the film after it was cleared by the Central Board of Film Certification (CBFC). Read the full story here.
Padmavati row: Protests erupt in Gujarat, outside Sanjay Leela Bhansali's Mumbai office
Members of Rajput community intensified their protests against Padmavati, holding demonstrations in Gujarat and outside the Mumbai office of director Sanjay Leela Bhansali on Sunday, demanding a ban on the film for allegedly distorting facts. Read the full story here.
Glamourising Alauddin Khilji akin to praising acid attackers: Haryana minister Vipul Goel on Padmavatirow
In letters to Union minister Smriti Irani and Padmavati director Sanjay Leela Bhansali, Haryana minister Vipul Goel today sought changes in the Bollywood film and said that "glamourising Alauddin Khilji's character was akin to praising those who carry out acid attacks on girls".
Women's group stages protest against Padmavati, burns Bhansali's effigy in Varanasi
A women group staged a protest against director Sanjay Leela Bhansali's upcoming film, Padmavati, in Varanasi, alleging the period drama distorted historical facts.
Rani Padmini's life has been shown in a wrong manner in Padmavati, claims queen's descendant
In a letter to Prime Minister Narendra Modi and the Central Board of Film Certification (CBFC), a member of the erstwhile royal family of Udaipur and a descendant of Rani Padmini, Vishwraj Singh, has said that the distorted history in the Bollywood movie Padmavati was not acceptable. The film features Deepika Padukone as the queen and Ranveer Singh plays Alauddin Khilji.
Read: Rani Padmavati's descendent creates uproar
Sanjay Leela Bhansali Clarifies His Stance On Padmavati And Alauddin Khilji!
As various political groups demand a ban on Sanjay Leela Bhansali's upcoming film Padmavati, the maker has sought to clarify his stance through a video message. In the video published on YouTube , he reiterated that the Deepika Padukone, Ranveer Singh and Shahid Kapoor film upholds the honour of Rajputs and does not depict anything that may hurt anyone's sentiments.
One Padmavati, Different Versions and Opinions
Sanjay Leela Bhansali requested the CBFC to expedite the process so that the can hold a prescreening as soon as possible so that people help him eradicate every allegation against him for distorting facts.
Karni Sena district president Narayan Divrala: We have learnt that the filmmakers are portraying the film as a love story between Alauddin Khilji and Padmini, which is a blatant distortion of history. That is why we stopped the shooting and told the makers that we won't let them continue unless they make changes.
Bhansali Productions: We clarified that there is no dream sequence or any objectionable scene between Rani Padmavati and Allauddin Khilji. We have been carefully researching and making the film. In spite of this, the attack on the shoot and crew was uncalled for and was extremely damaging to the image of the beautiful city of Jaipur. We are grateful to the authorities at Jaipur who responded promptly and limited the damage on shoot.
Also read: All you need to know about Allauddin Khilji
Krishna Gopal Sharma, professor of history at Rajasthan University: It is a well-documented fact that Padmini was the 15th wife of Rawal Ratan Singh, who has been described as Madam Kunwar Padmini and there's no doubt about the fact she was a real historical figure. Padmini was also from Sri Lanka, and Ratan Singh had married her there after a swayamvar. The story of how Khilji was enamoured by Padmini's beauty and saw her reflection in water is a myth which traces its roots from Padmavat written by Malik Muhammad Jayasi.
Lokendra Singh Chundawat, head of history department in Govt PG College, Chittorgarh: In Padmavat, Jayasi wrote Padmini was from Sri Lanka but believing it would be wrong as she was born in Pungal Pradesh, an area between Bikaner and Jaisalmer. In fact, after writing Padmavat, Jayasi clarified that it is a work of fiction,
BJP MP of Ujjain, Chintamani Malviya: People like Bhansali do not understand any other language. People like him only understand the language of shoes. This country will not disrespect Rani Padmavati. We will not tolerate any distortion of our history.
BJP MLA from Goshamahal constituency Raja Singh: You (film director) show what the fact is. But, if you add masala for money and show differently, how can we keep quiet. That is why, you change the story and release the film. If you release as it is, we will stop the movie. That is our effort.
Did you know Ranveer & Shahid were not the first choice for Padmavati? Read the full story here.
Raj Bansal, a film distributor in Rajasthan: Karni Sena and other Rajput community leaders are protesting against the film over alleged distortion of historical facts. We are also against the distortion of historical facts and will purchase the distribution rights only after the controversy is settled. "Let them reach an amicable solution, then only we will purchase the rights of the film.
BJP MLA and a member of the erstwhile Jaipur royal family Diya Kumari: I will not allow any distortion of the valiant history of Rajasthan & Sacrifice of its people in fighting barbarians by movie Padmavati
Read more: Padmavati: Technicians' Association Plan To Boycott Bhansali Films If He 'Doesn't agree' To Cuts
Bajrang Dal coordinator Inderjeet Singh: We have seen a trailer of the film and it appears that the filmmaker has presented distorted facts about Rani Padmavati which is an insult to the Rajput community therefore we have decided to hold a protest in the state on November 10.
Telangana BJP MLA T Raja Singh: If the film depict history without any distortion and highlights the valour of Rajputs, we will welcome it but if it portrays them in poor light then we will not allow its release in theatres. If you are true patriots and true Hindus, you should boycott such movies. You should not help them make money. If the film flops, no other filmmaker will dare to make such movies.
Click here for all latest promos and songs of Sanjay Leela Bhansali's Padmavati and send in your reviews and ratings for the movie.
Villagers from '#Padmaavat' poet Malik Muhammad Jayasi's birthplace demand profit share.https://t.co/jlxPmwQOOt

— WION (@WIONews) January 23, 2018
Villagers from '#Padmaavat' poet Malik Muhammad Jayasi's birthplace demand profit share.https://t.co/jlxPmwQOOt

— WION (@WIONews) January 23, 2018
Get personalized recommendations on what to watch across 35+ OTTs only on
OTTPlay
Related Content
LATEST REVIEWS
If biopics were the flavour of the season in the last few years, then now it has a challenger- fr... more

In her 15 year long career, Kangana Ranaut has given us many terrific performances to remember-- ... more

Shang Chi and The Legend of the Ten Rings is a big diversion from the humdrum Marvel affairs that... more